Carole Baskin Won't Be Returning To Tiger King. Here's Why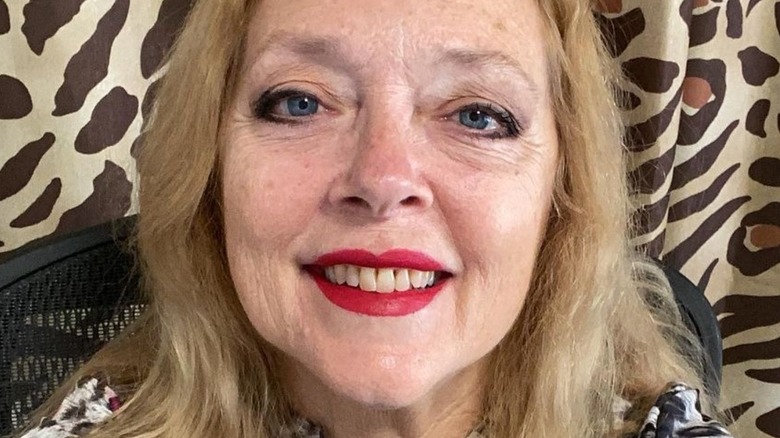 Instagram/Carole Baskin
Bad news, all you cool cats and kittens. Although a second season of "Tiger King" is being planned by Netflix, one of its stars won't be participating. 
The documentary series premiered in March 2020, and proved to be the perfect escapist entertainment during the long weeks of pandemic-related lockdown. Millions of viewers tuned in to learn about the darker side of the exotic big-cat industry, not to mention the rivalry and mud-slinging between animal sanctuary owners "Joe Exotic" Maldonado-Passage and Carole Baskin. The series ended with the stunning revelation that Joe Exotic had been arrested for animal abuse and for plotting to have Baskin killed.
In an exclusive interview with Page Six, Baskin says that Netflix approached her about doing a second season, but she flatly refused: "I told them to lose my number," she says. Although "Tiger King" made her an instant celebrity — it launched her into other projects such as an appearance on "Dancing With the Stars" — it wasn't the kind of publicity she was hoping for.
Carole Baskin got hate from Tiger King viewers
Carole Baskin says the producers led her to believe that she would be the "heroine" of "Tiger King." Instead, the show focused on the rumors surrounding the unexplained disappearance of her first husband, Don Lewis. Baskin says that Maldonado-Passage and other big-cat owners are trying to defame her by claiming she actually had Lewis killed and fed to her tigers. "But it's not true, and all you have to do is look at it and know that it's not true," she insists. For months after the show aired, Baskin and her family were incessantly hounded by harassing phone calls from viewers. She fears history would repeat itself if she appeared in a second season: "Fool me once, shame on you; fool me twice, shame on me."
Her TV days over, for now, Baskin is busy with her sanctuary, Big Cat Rescue, and with occasional appearances on podcasts. Her organization's mission is to promote conservation of big cats in the wild and to end the abuse of privately owned exotic animals. They also advocate for stronger laws regarding ownership of exotic cats, with the ultimate goal being the ban of private roadside zoos like Joe Exotic's. As her website explains, these small parks promote animal abuse by forcing newborn cubs from their mothers so the public can pay to pet them. When the cubs are too old to pet safely, they're subjected to a life of being caged, bred, and finally sold on the black market for their body parts.