Inside Sofia Vergara's Marriage To Joe Manganiello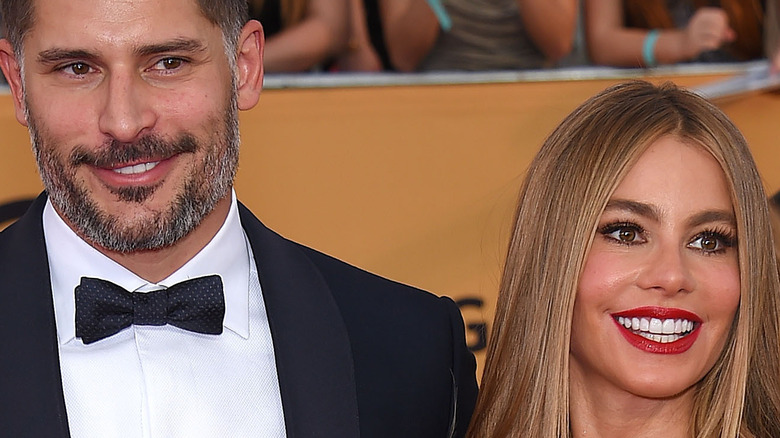 Shutterstock
Sofia Vergara and Joe Manganiello are one of the best-looking couples in Hollywood. The pair took many by surprise in the early days of their relationship. Vergara and Manganiello first met in May 2014 when they both attended the White House Correspondents Dinner. However, the "Modern Family" star was engaged to Nick Loeb at the time. Manganiello told E! that he and Vergara didn't begin dating until after her split with Loeb.
The pair had their first official date in June 2014. Manganiello set up the date by asking Vergara's co-star Jesse Tyler Ferguson for her phone number. By August 2014, the pair confirmed their romance to Extra. "You know, I'm just having a great time. It's a special time in my life, and I'm trying not to think too much about it. It's something very new, so we will see what happens," Vergara said. Just a few months later the couple moved in together. 
The couple dated for six months before Manganiello popped the question on Christmas Eve 2014. For his part, the "Magic Mike" star says he went to great lengths to make the moment special. "I proposed to her on one knee in Spanish with the sun going down. It was awesome," he told Haute Living. The pair married one year later on November 21, 2015, in Palm Beach and took their honeymoon to Turks and Caicos.
Joe Manganiello is a doting husband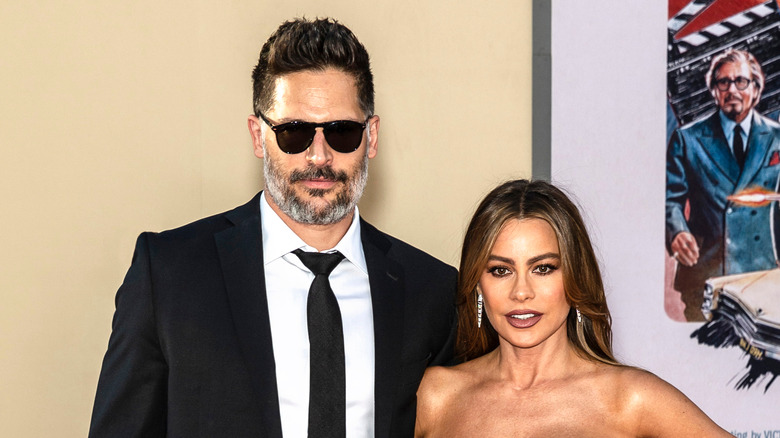 Shutterstock
Since making their relationship public, Sofia Vergara and Joe Manganiello haven't shied away from gushing over each other and their marriage. Back in 2019, Manganiello detailed what life is really like with his gorgeous wife. "My life is great because I really like my wife. I like talking to her. I like goofing around with her. We laugh all day long every day. My favorite thing in the world is making my wife laugh so much she cries. It's the best," he told Men's Health.
When asked what he finds attractive about Vergara, the "True Blood" actor says her confidence is a key factor. "I love that she knows how to take care of herself, obviously, because I needed to be with somebody confident. It takes a really strong and secure individual to handle the types of projects I've done," he admitted. Manganiello also admits that they love to read while they're at home, revealing their favorite TV shows are "Game of Thrones," "Mindhunter," and "Naked and Afraid." He also went on to reveal that their marriage just works.
"When we're at home, we're opposites in all the best ways and we're compatible in all the best ways. Masculine/feminine, yin and yang, whatever you want to call it," he says (via Men's Health), adding that he's always chivalrous when it comes to Vergara. "I hold the door open for my wife, and that will never change," Manganiello stated. It's comments like these that make fans swoon and make the couple one of the cutest in the entertainment industry.