The Eye Treatment That The This Is Us Makeup Artist Swears By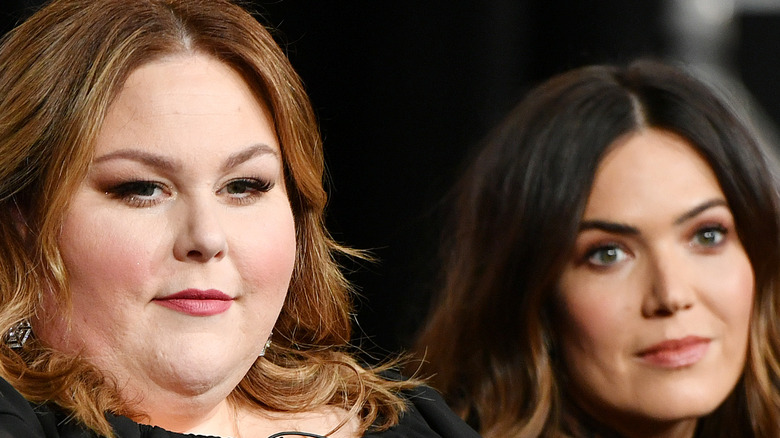 Amy Sussman/Getty Images
Okay, it's pretty much a fact that the makeup on "This Is Us" is incredible. Turning 30-ish Mandy Moore into an older woman is a spectacular feat, leaving many fans wondering: how do they do it?
Luckily for fans, we have answers. According to Variety, changing Moore into Rebecca Pearson requires just a few materials: inflated lips, a neck waddle, and a gray-haired wig. But this technique didn't come quite easily when the show first premiered a few years ago; in fact, it took a few tests to try to get the right look of older Rebecca. "We went to 12 and had to bring it back down to six," Zoe Hay, the head of makeup for the show, said to Variety. "We came at it with the least we could do, but had to keep stepping it up to find what really works."
Eventually, according to Hay, they found their rhythm with Rebecca and other characters. But the success is really attributed to Skyn Iceland Hydro Cool Firming Eye Gels, Hay's go-to product. The product, according to New Beauty, is the reason why Moore and her co-stars continuously look refreshed despite filming for over 12 hours.
This is how the This is Us-approved eyecream works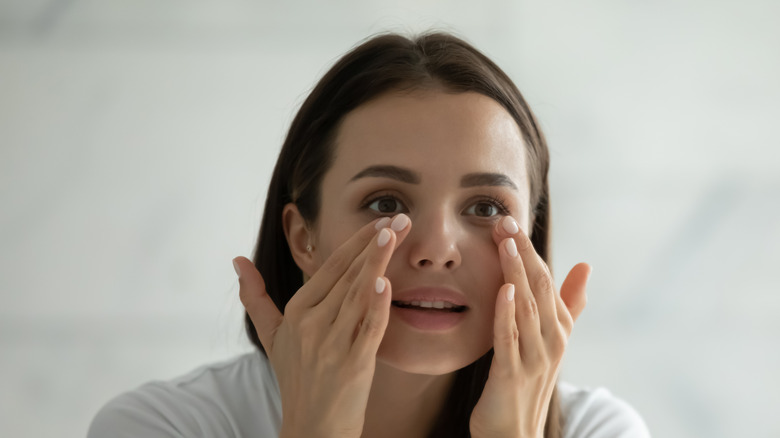 Shutterstock
If you want to de-puff your eyes and see results immediately, then it's best to try this $30 eye treatment. Zoe Hay – who also worked on other TV shows including "Glee" and "The People v. O.J. Simpson" – has given it her full approval, per New Beauty.
It's her go-to for soothing her star's eyes after a long day of shooting. "What I love most about these are that they stay put and don't slide down the face," Hay explained. "Our actors can drive to work with them on or apply while they are getting their hair done. We have very early call times and have to take everyone back in time, so they're an essential part of our kits."
The product contains ginkgo Biloba leaves and cranberry seed oil, two ingredients that are known to help with puffiness and redness, per New Beauty. The product is almost guaranteed to work, so the time to buy is now!