The Best Makeup Looks To Pair With Red Hair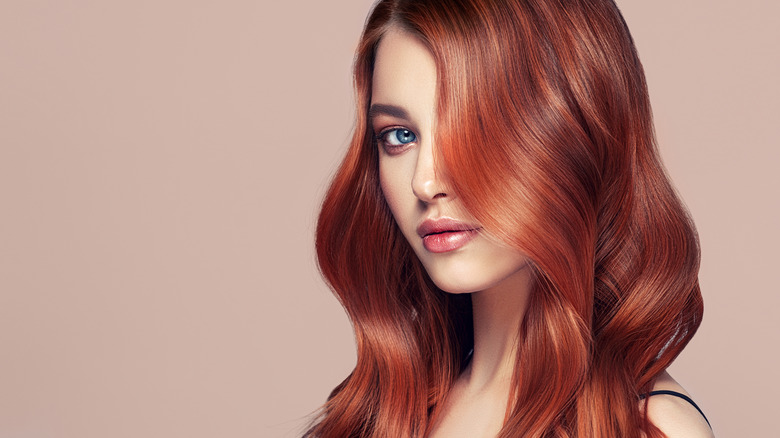 Shutterstock
Every redhead knows their hair color can be a bit of a challenge, especially when it comes to styling your clothes and wearing your makeup. Some colors are, unfortunately, off-limits. That said, knowing the makeup dos and don'ts as a redhead is a must.
According to Byrdie, minimal faace makeup is the go-to, especially if you're fair-skinned. Wearing a heavy makeup look can look too artificial, the outlet revealed. So instead of heavy foundation, concealer, and contouring, it's best to stick with a tinted moisturizer or even powder foundation, Byrdie said.
While your face should be minimal, your eye look certainly shouldn't be. Per L'Oreal, those with pale skin and deep red hair often have great eyes that draw a lot of attention. So emphasize your eye shape with eyeliner, especially a cat eye (via Byrdie). It's best to use a felt tip liner along with a dark mascara to highlight your eyes.
Makeup tips for a redhead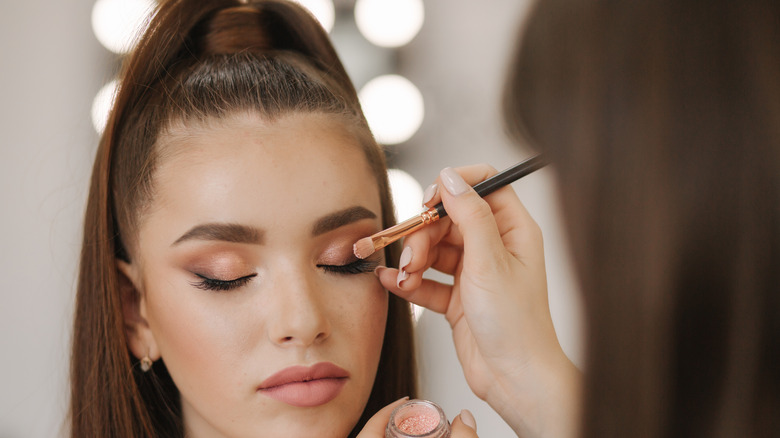 Shutterstock
As a redhead, contouring and bronzing will be an experiment. L'Oreal revealed that knowing your face shape along with your correct skin tone is important when highlighting your bone structure. Additionally, according to Byrdie, finding a peach -toned bronzer is best to avoid a muddy look. Plus, it leaves a must-needed glow on your skin.
You may think that your eyebrows should be an auburn color, but that's not the case! Per L'Oreal, the best colors to use on your brows are a brunette or blonde shade. Surprising, right? Well, since auburn is hard to find, these two colors can balance out your hair and fair skin.
Lastly, don't throw away any pink lip colors once you go red. You can wear them! According to Byrdie, redheads can rock any lip color — reds, pinks, whatever! Keep in mind, though, that your lip color has an orange tone so you're not washed out.
Being a redhead doesn't suddenly mean weaning makeup is hard. Of course, you have your dos and don'ts. But, really, who cares what we say? Makeup is an expression of art: you do what makes you feel beautiful.