Serena Williams Has Something To Say About The Naomi Osaka Controversy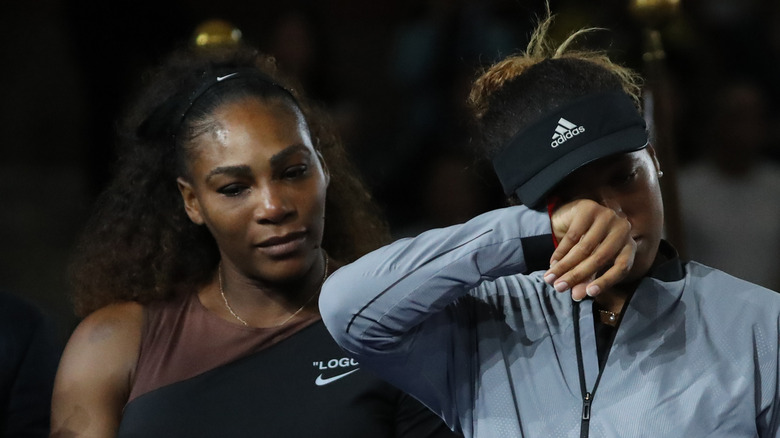 Shutterstock
The world first got to know Naomi Osaka at the 2018 U.S. Open when, as a breakout star, she beat Serena Williams, which led to a memorable outburst from the former Number 1. In recalling the awards ceremony, the New Zealand Herald's James Murray recalls a hostile crowd that booed Osaka as she stepped forward to receive her trophy, and in announcing her withdrawal from the French Open, the rising star pinpointed to that moment as the time she had begun to struggle with bouts of depression.
So it was somehow fitting that Osaka's rival and idol Serena Williams should come forward to defend the rising star. "I feel for Naomi, and I wish I could give her a hug because I've been in those situations. We have different personalities and people are different. Not everyone is the same. I'm thick. Other people are thin.
"You have to let her handle it the way she wants to in the best way she can," Williams, who has won 23 Grand Slam titles, said (via Associated Press).
Naomi Osaka received plenty of love from tennis greats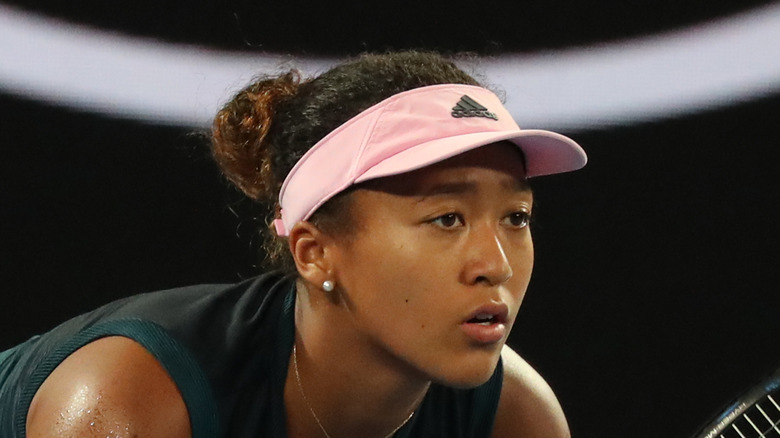 Shutterstock
Other tennis greats, including Serena's sister Venus, sent positive thoughts the young tennis player's way. "So proud of you. Take care of yourself and see you back winning soon!" Venus Williams said (via Tennis). 
1970s tennis great Billie Jean King also used social media to send Naomi Osaka's way, saying: "It's incredibly brave that Naomi Osaka has revealed her truth about her struggle with depression. Right now, the important thing is that we give her the space and time she needs. We wish her well."
The stats on mental health for young athletes is sobering. One study showed that athletes are not only exposed to the same stresses that non-athletes feel, from anxiety and ADHD, to eating disorders and substance abuse, they also face conditions that put more stress on them, thus increasing the risk of developing or heightening existing mental health problems (via National Library of Medicine). As one Twitter user put it, "As Clinical Therapist working w/many young athletes, I can tell you the pressure is overwhelming & destroys many great athletes from competing at higher levels. 1/4 ppl will suffer mental health issues. If she had back issues, everyone would be fine. They are ppl, not products."
If you or someone you know is struggling with mental health, please contact the Crisis Text Line by texting HOME to 741741, call the National Alliance on Mental Illness helpline at 1-800-950-NAMI (6264), or visit the National Institute of Mental Health website.