How Jennifer Aniston Really Felt About The Friends Reunion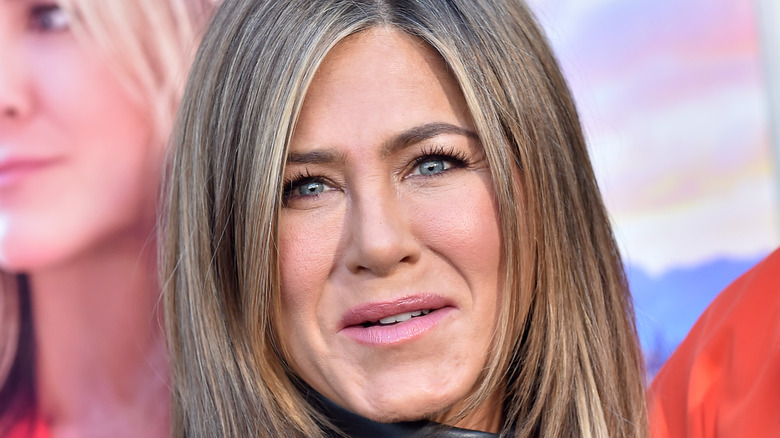 Shutterstock
Fans can't stop talking about the "Friends" reunion, which began streaming on HBO Max on May 27, 2021. During the 2-hour unscripted TV special, original cast members Jennifer Aniston, Courteney Cox, Lisa Kudrow, Matt LeBlanc, David Schwimmer, and Matthew Perry all came together for the first time in years to discuss the iconic series. 
The reunion featured some epic moments, including special guest stars, behind-the-scenes secrets, hilarious bloopers, and a few emotional table reads (via E! Online). After the cast arrived to see the recreated sets, there was immediate nostalgia and tears. The gang hung out in rebuilt sets of Monica and Rachel's apartment, Joey and Chandler's apartment, and even Central Perk as they reminisced about the show's 10-year run.
The cast also gathered for an interview with James Corden, which proved to be very informative. At one point, Aniston and Schwimmer even admitted that they had huge crushes on each other during the early days of filming the series (via People). 
"I mean, the first season, I had a major crush on Jen," Schwimmer confessed. "At some point, we were crushing hard on each other, but it was like two ships passing because one of us was always in a relationship and we never crossed that boundary. We respected that." Aniston also admitted that she was a bit bummed that the couple's first kiss happened on-screen, and claimed that they kept their relationship professional. "We just channeled all of our adoration and love for each other into Ross and Rachel," she stated. Now, the actress is opening up about what it was really like to step back on to the set after all these years.
Jennifer talks emotional Friends reunion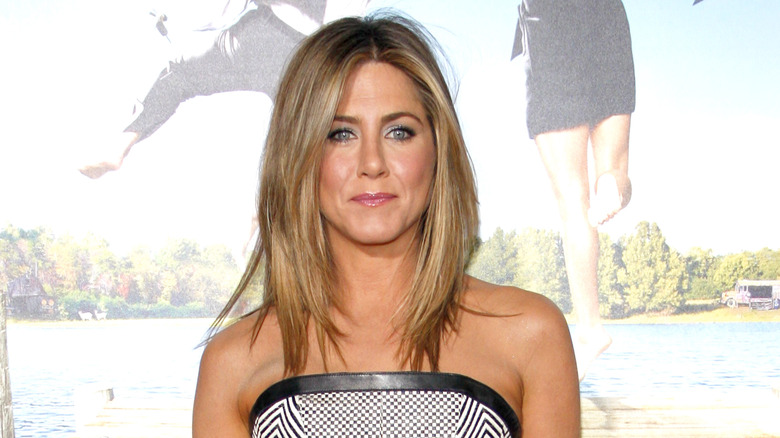 Shutterstock
Jennifer Aniston is opening up about what it was like to return to the set of "Friends" nearly 20 years after the series finale, per Us Weekly. 
The "Murder Mystery" actress admitted that the experience was very emotional for her, as well as the rest of the cast members Courteney Cox, Lisa Kudrow, Matt LeBlanc, David Schwimmer, and Matthew Perry. "It was a sucker punch in the heart in a way. It was for all of us, I think. Even Courteney we got tears out of," Aniston told Gayle King on SiriusXM. "We romanticized it, but you also have to remember we haven't been there [since the series finale], and that time was a very specific time, when we were saying goodbye to something that we didn't want to, we cared deeply about, but we knew it was the time to say goodbye."
She added, "Our lives were ahead of us. We had our future ahead of us."
Aniston recalled feeling like she was in another time during the reunion filming. "It almost felt like time had stopped and we time traveled. And there's good in that, and then there's heartbreak in that," the "Morning Show" star admitted. Later, when asked what the series means to her today, she said, "It's really hard to put that into a sentence, except it filled my heart. The amount of love that people have for these six characters is something that you can't really explain the meaning of it. Being reminded of the amount of happiness this show brought to people, that's a special thing to be a part of."