Royal Expert Explains Kate Middleton's Response To Meghan Markle's Accusations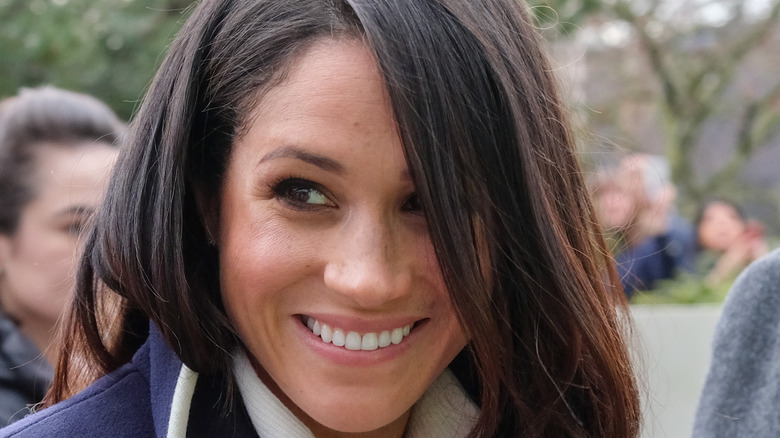 Shutterstock
When Meghan Markle decided to set the record straight about the incident between her and Kate Middleton about the incident involving flower girl dresses, Meghan also gave the impression that she was willing to throw the Duchess of Cambridge under the bus over the incident. During the incident, Meghan had said that "She [Kate] was upset about something, but she owned it, and she apologized. And she brought me flowers." The Duchess of Sussex also said "There wasn't a confrontation and I don't think it's fair to her to get into the details of that because she apologized, and I have forgiven her. What was hard to get over was being blamed for something that not only I didn't do, but that happened to me" (via News.com.au).
As a result of that interview, it would have been understandable for the Duchess of Cambridge to sail past her brother-in-law and his wife, the way she and her husband Prince William did during the Commonwealth service in March of 2020 in Westminster Abbey. That awkward encounter took place shortly after Harry and Meghan left for Canada before returning to wrap up their affairs in the UK (via San Jose Mercury News). 
Instead, Kate did what royal watchers like The Telegraph's Camilla Tominey say proved her true mettle — she made nice with Harry and made it possible for Harry and Prince William to speak to each other in a show of unity after the funeral of Prince Philip.
Royal expert: encounter between William and Harry at Prince Philip's funeral was not staged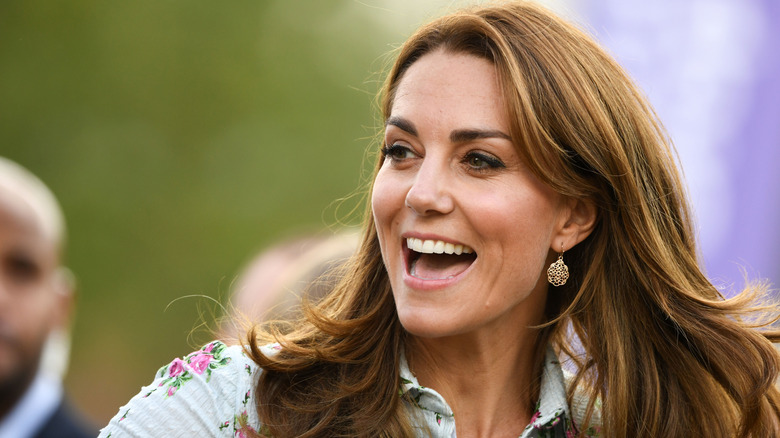 Shutterstock
Granted, the encounter happened in public, but so did the Commonwealth service. Royal biographer Christopher Wilson told The Telegraph that: "I didn't see that [encounter between Princes William and Harry] as being a staged thing. I thought it was entirely spontaneous and clever in making the two brothers talk to each other. It was a deft move that shows the Duchess is not overawed by all that's going on."
Experts say the event also showed Kate with the potential to become the royal family's peacemaker. "Kate's very much been the pillar of strength, guide and mentor for William that he has always been for her. He's had a really hard time with his brother, he's really struggled with it and she's been a rock," royal watcher and Vanity Fair writer Katie Nicholl has said. The Duchess of Cambridge has also been heard holding out the hope that a reconciliation between the brothers could still happen later, if not sooner.
Given Kate's closeness to her own family, we wouldn't be surprised if Kate is keeping her mother's advice close to her heart; "Over the years, it's proved wise not to say anything," Carole Middleton told The Telegraph back in 2018.