Why Victoria's Secret Underwear Is So Expensive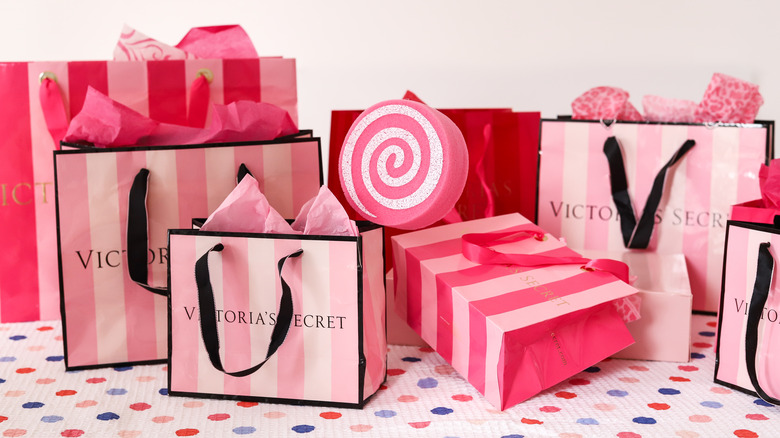 Shutterstock
The origin story of lingerie company Victoria's Secret is so famous, it even made a cameo in 2010's "The Social Network" (via YouTube), but the iconic scene left out some key info. In 1977, founder Roy Raymond leased his first Victoria's Secret store in Palo Alto, California using just $80,000 of savings and loans (via HuffPost). Raymond's goal was to create a space where men felt comfortable shopping for their female counterpart's undergarments, and after launching 3 more stores in the Bay Area, he achieved it. 
Founder of The Limited, Leslie Wexner, heard of his success and visited the store. In a 2010 interview with Newsweek, Wexner stated that the original Victoria's Secret brand was, "Victorian — not English Victorian, but brothel Victorian with red velvet sofas. There wasn't erotic lingerie, but there was very sexy lingerie, and I hadn't seen anything like it in the U.S." After Raymond found himself on the verge of bankruptcy, he called up Wexner who purchased the Victoria's Secret brand in 1982 for just $1 million. "He made sexy mainstream," stated retail consultant Craig Johnson. 
After over 40 years of success, the brand is starting to see a sales decline, but their quality is still top-notch. 
Victoria's Secret is in the upper echelon of lingerie brands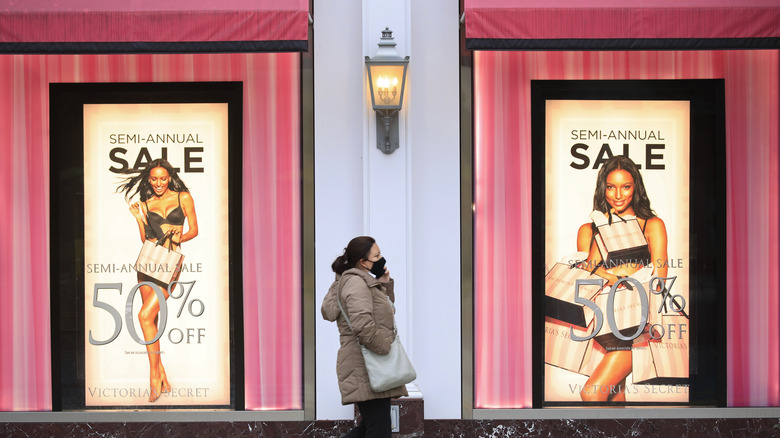 Bloomberg/Getty Images
The lingerie store has always relied on its semi-annual discounts and highly publicized fashion shows to draw in customers, but even those tactics don't seem to be enough in 2021. With new lingerie brands entering the market every day through e-commerce and social media, the long-standing brand is finding it hard to keep up. In just the past two years, Victoria's Secret's American market share has plunged from 33% to 24% (via The Economist). This is because shoppers are choosing quantity over quality. According to a 2019 Cowen & Co survey, 34% of 180 shoppers interviewed felt that prices were "too high" and that the store should run "even more" promotions (via Insider). 
There's no denying Victoria's Secret is in the upper echelon of lingerie brands, and sometimes that means splurging. Even Bustle writer Nancy Valev had to admit that the brand's Floral Lace Shorties (priced at $25) were well worth the money. "It didn't really feel like I was wearing anything," Valev stated of the underwear. "When I could feel the material on my skin, it felt nice and the elastic didn't pinch me and leave any marks." An impressive feat that explains the steeper price. 
Victoria's Secret uses state-of-the-art synthetic fibers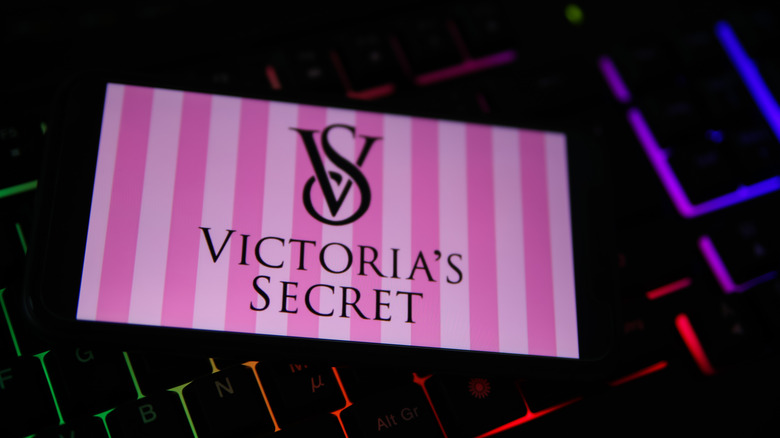 Shutterstock
Victoria's Secret can demand higher prices for its underwear because the undergarments are made with state-of-the-art synthetic fibers (via Sourcing Journal). Along with Spanx, Victoria's Secret chooses spandex and nylon material for lightweight, comfortable intimates. The highest quality nylon available on the market is Nylon 6.6, used for second-skin body shapers and lace bras. Victoria's Secret spoils its customers with this material in a number of products, further explaining why the brand hikes up their prices.
With most of the brand's undergarments, consumers will find that their dollar is being stretched further to incorporate a more comfortable fit without sacrificing design. Unfortunately, that means spending extra dough on materials, thus upping the price for shoppers. Any further discounts to these luxe items would surely eat into Victoria's Secret profit margin. At the end of the day, purchasing Victoria's Secret is an investment. While low-cost panties may save you money in the short-term, use your best judgement and think ahead before swiping your card on the cheaper option.