Why The Fixer Upper Reboot Almost Didn't Happen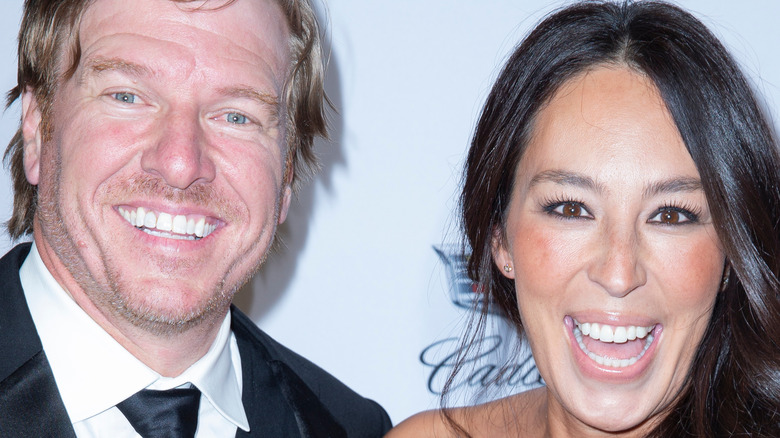 Shutterstock
Fans were thrilled for Chip and Joanna Gaines to bring their beloved home renovation show, "Fixer Upper," back for a reboot. The new iteration of the series, "Fixer Upper: Welcome Home," airs on the couple's Magnolia Network, but it almost didn't happen.
"The day we wrapped our final episode of 'Fixer Upper,' we really believed it was a chapter closed," said the couple in a statement when they announced the reboot (via Parade). "We knew we needed a break and a moment to catch our breath."
Ending the original show in 2018 was about more than just needing a breather, though. Joanna explained in an interview with Oprah for "Super Soul" that "towards the end of the show" the couple "just lost steam" and "the purpose of it." She continued, "We wanted to wake up every day and say this is why we're doing this. It almost felt like it was wagging our tail and it was controlling us."
Chip and Joanna Gaines finally agreed to reboot 'Fixer Upper'
Chip and Joanna Gaines were initially reluctant to reboot "Fixer Upper" or star on any show for that matter when they were working on building Magnolia Network. In fact, as Chip revealed to Adweek, in their original deal for the network he insisted that "the requirement for Jo and I to be on air, even one hour, would be one hour too many."
So what made them change their minds? The couple realized that the new network just didn't make sense without the show that had launched them to stardom. "We felt like even if it's just this one season, we need a nod back to the past, getting back to our roots and do what we love doing, which is on camera, renovating houses for people," Joanna explained. "So it just seemed a natural extension of that."
They did, however, set some clear boundaries this time around, cutting down on how much they filmed and when so that the process was less "overwhelming" than on the original show.