The Oprah Moment With A Brad Pitt Fan That Went Too Far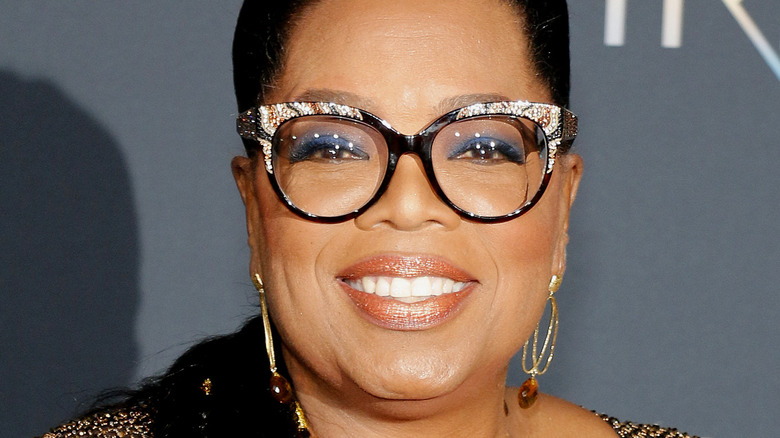 Shutterstock
Oprah Winfrey is iconic — there's no other way of putting it. The talk show host and all-round media megastar is probably best known for "The Oprah Winfrey Show," which aired from 1986 to 2011, and became the highest-rated daytime talk show in U.S. history (via Television Academy). Throughout her career, she's interviewed and spoken to numerous celebrities as well as members of the public, from the likes of Elizabeth Taylor and Michael Jackson in the 1980s and 1990s to Prince Harry and Meghan Markle earlier in 2021.
However, even for a seasoned interview and TV host like Oprah, interviews won't always go exactly to plan. Having talked to so many people over the years, it's probably unsurprising that at least a few of these encounters would have been at least slightly awkward. One that stands out in particular is a moment on Oprah's show between Brad Pitt and one of his fans, who was asking him questions via Skype. It's safe to say that it went a little too far ...
A fan asked Brad Pitt about his 'tummy' tattoo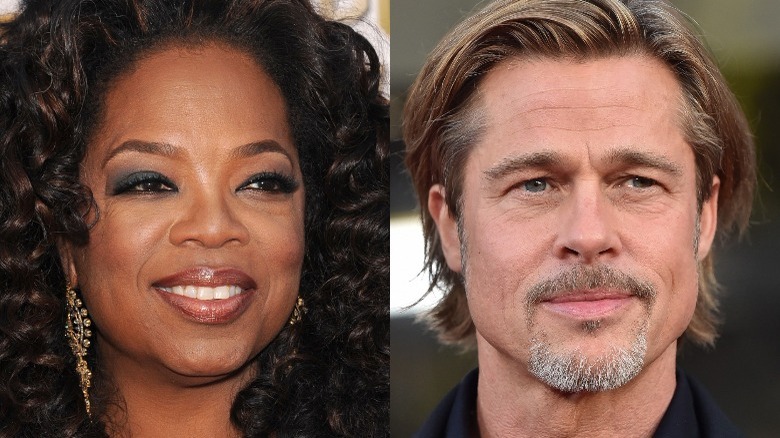 Shutterstock
The interview in question took place in 2008, when Brad Pitt appeared on "Oprah" with Cate Blanchett, his co-star in "The Curious Case of Benjamin Button" (via Vimeo). While Oprah herself is usually the one asking the questions of her guests, it was instead fans of the actor who were interrogating him through Skype on this occasion. One such viewer congratulated Pitt on "finding love with Angelina [Jolie]," his then-partner, before going on to ask the 57-year-old about his tattoos.
"If you have a partner ... it's a great thing to go do together. It becomes personal and special in its own right. I'd rather just leave it at that," answered Pitt, but it wasn't enough for the fan, who asked, "Even the iceman?"
Confused, Oprah asked the fan what she meant by that, and the fan then went on to describe a number of Pitt's tattoos, her favorite actor looking increasingly uncomfortable as she did so. She finished by explaining that "I've been a fan for about 17 years," before telling Pitt that she knew about the tattoo on his "tummy" (her words), exclaiming "Don't make me go there!"