Think Twice Before Buying Gift Cards At Walmart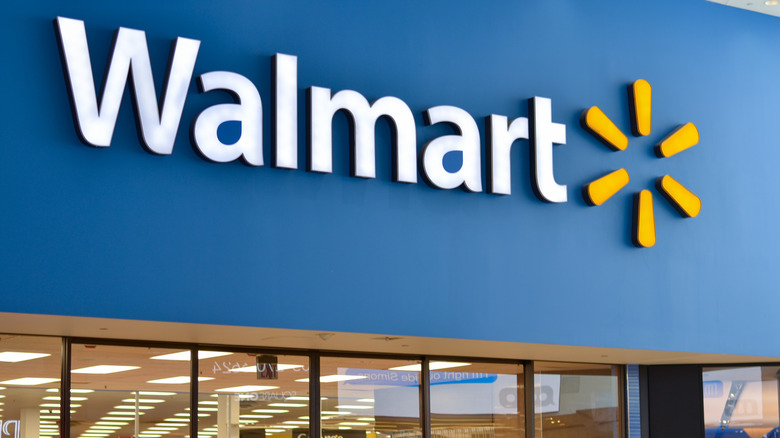 Shutterstock
If you're not sure what to buy somebody, gift cards are always a safe bet — we've been giving and receiving them for almost 30 years now. When you're at the store, you might decide to pick one up — whether for the same business or somewhere else the recipient likes to visit — and let them pick out a gift themselves. At the same time, you can buy plenty of other items, as you're likely to find pretty much everything you need when you go to a store like Walmart.
However, there are some things that you're better off not getting from Walmart. From your next pair of shoes to a pack of batteries, some items are better bought elsewhere, whether for a lower price or simply higher quality. Another such product you might not expect to buy elsewhere is the humble gift card. While it might be tempting to buy gift cards from Walmart and other big-box stores, it's probably not the best idea, so think twice before you do. 
You can get discounted gift cards from places other than Walmart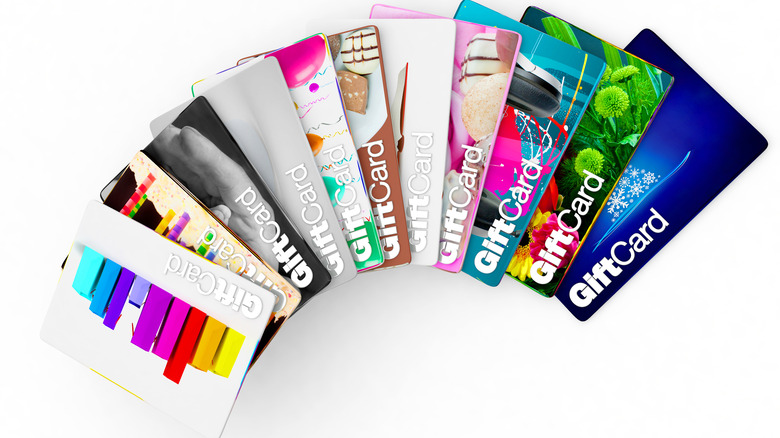 Shutterstock
While there's no harm in buying gift cards from Walmart, you always want to get the very best deal for yourself, right? That's why, instead of heading to Walmart for the ideal stress-free gift, you should check out some of the websites that sell gift cards — at a discount! Sites like Raise and CardCash operate as online marketplaces for people who are hoping to sell their unused gift cards, so you might get a gift card worth $20, for example, for less. 
Other alternative ways to get gift cards include through your credit card. If you earn reward points, you might be able to trade them in for gift cards (via CNBC). Meanwhile, if you belong to a big-box or warehouse store like Sam's Club or Costco, you might be able to get discounts on gift cards there, too. It's definitely worth exploring your options before picking up a gift card at Walmart — you might find yourself with a nice little discount instead.