Here's How Much Good Bones' Karen Laine Is Really Worth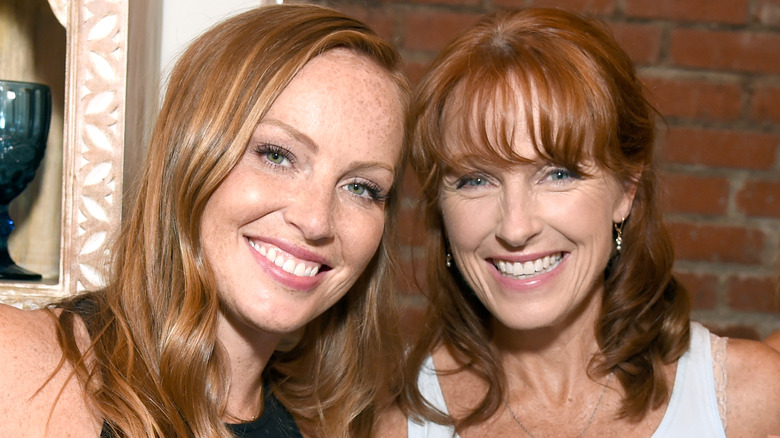 Michael Kovac/Getty Images
Karen Laine is one of HGTV's resident home renovation stars, starring in her series "Good Bones," and she's had a long career to establish not only her name, but also her net worth. Before she became a HGTV star, Laine was a full-time lawyer, having studied law at the Robert H. McKinney School of Law at Indiana University (via Cheat Sheet). Her professional law career began in the early 1990s, and it hasn't fully dissipated. In 2017, Laine told PopSugar, "I am still a practicing lawyer. I am sorta on sabbatical. I've gotten rid of most of my clients, but I still have a few left." Because of this, Laine has two streams of revenue, one from HGTV and the other from her remaining clients.
While "Good Bones" didn't debut until 2016, Laine and her daughter, Mina Starsiak, founded their renovation company, Two Chicks and a Hammer, in 2007 (via Cheat Sheet). They had dreams they wanted to chase, and the company allowed the family to stay close and bond. They didn't know, however, that it would lead to corporate network television money just under a decade later.
This is exactly how much the acclaimed HGTV star is worth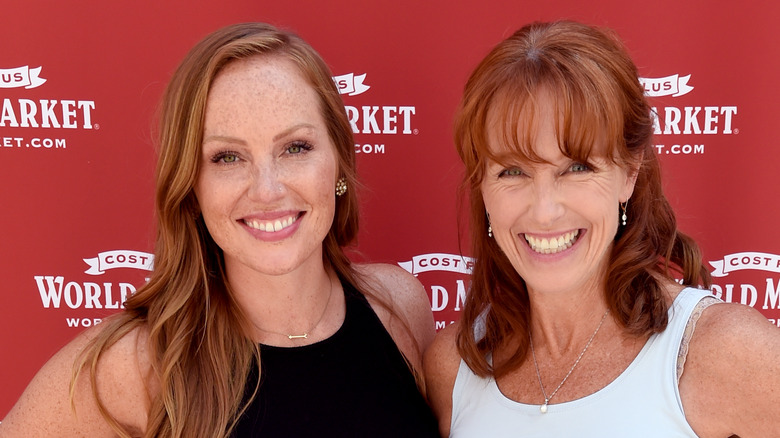 Michael Kovac/Getty Images
Now, television personality Karen Laine is estimated to be worth $1.5 million with an annual salary of $200,000 (via Legit). This money, of course, comes from both HGTV and her law career. According to MuchFeed, Laine retired from Two Chicks and a Hammer in 2019. However, she continues to appear on "Good Bones," meaning she still receives money from HGTV but does not actively work with the renovation company anymore. Still, since she founded it, she may still receive money from the company, but that remains unknown for now.
Interestingly but apparently not well known, Laine appeared in a few movies in the late 1980s and early 1990s. These films include "Darkman," "Shocker," and "Back to the Future," and it's unknown if she still receives any money for these appearances (via Hollywood Mask). 
Ultimately, Karen Laine has had a long career pursuing two uniquely different fields, and her worth now reflects that.