Royal Expert Says This Is Queen Elizabeth's Favorite Great-Grandchild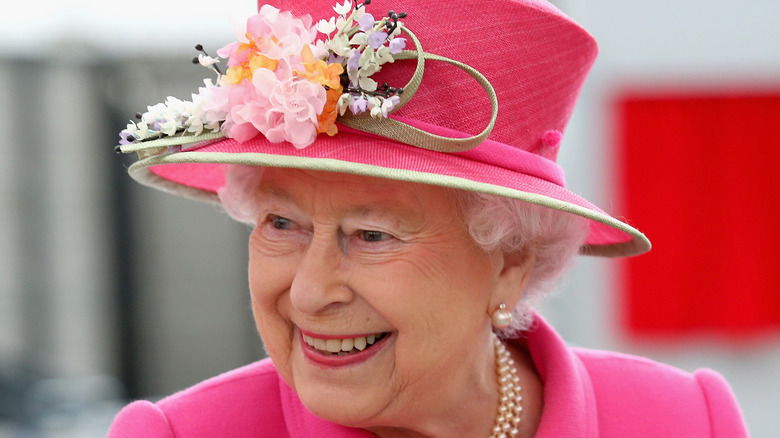 Chris Jackson/Getty Images
An entire episode during Season 4 of the Netflix series "The Crown" revolved around Queen Elizabeth trying to determine who was her favorite child out of her four. From the start of the hour, the television drama made it clear that Prince Philip knew the answer to this question all along, but the queen had to figure it out for herself. She eventually realized that her third child, Andrew, was her favorite and royal experts agreed, according to Elle. But who is her favorite great-grandchild?
Elizabeth has eight grandchildren in total, as well as 10 great-grandchildren (via Town & Country) with two more great-grandchildren on the way in 2021, as Meghan Markle and Princess Beatrice prepare to deliver new babies within the year. As a young woman, Elizabeth had only one daughter to dote on, Princess Anne, and it turns out her favorite great-grandchild is also a little girl, Princess Charlotte.
A love for horses bonds Queen Elizabeth and Prince William's daughter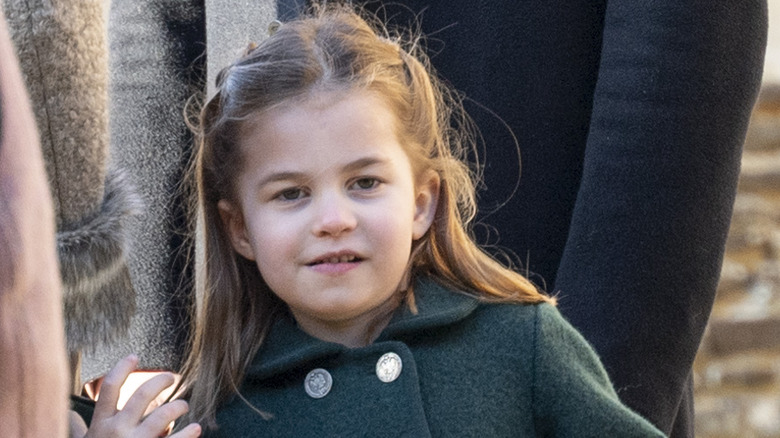 Uk Press Pool/Getty Images
Queen Elizabeth's love for horses is legendary. In fact, daughter Princess Anne was a successful competitive equestrian who once made the Olympic team (via Biography). It seems Charlotte, age 6 at the time of publication, also adores horses, and she's now old enough to enjoy them with her great-grandmother.
"While Prince Philip loved babies, the queen has always preferred being around children when they are a bit older, especially if it involves teaching them to sit astride a horse," royal expert Ingrid Seward told Women & Home. "Princess Charlotte — who is pony-mad — has always been a favorite. The Duchess of Cambridge revealed that when she was born, the queen 'was really thrilled' she was a girl." It's safe to say that the relationship the two share is rooted in a shared passion, which is always helpful. 
Charlotte is even following in the queen's path, as she started taking riding lessons at 3 years old, just like her great-grandmother, according to PureWow.