Lance Bass Just Shared Big Family News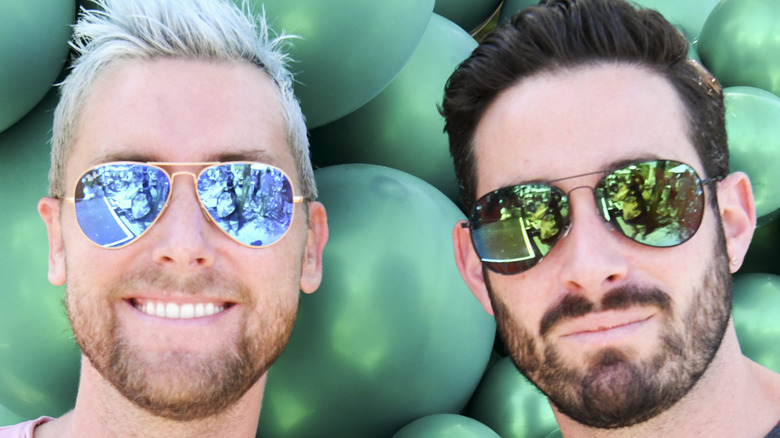 Rodin Eckenroth/Getty Images
After many years of doing everything in their power to start a family, Lance Bass and his husband Michael Turchin are expecting twins! As the former *NSYNC member told People, "We had been talking about having a family since we met. We've been together for 10 years." Their journey to babies included surrogacy, IVF, and a miscarriage.
As Turchin revealed to People, "We went through nine different egg donors." Bass added, "When we were pregnant last year, our surrogate miscarried while being pregnant with twins." He went on to share that this time around, the couple was "very cautious to get excited" given their many disappointments.
But now, they confirm they are expecting a boy and a girl. Incredibly, Turchin is from a set of boy/girl twins. "We always knew we wanted at least two kids, it would be nice to have a boy and a girl just to feel the experiences of raising both or whatever they end up being," Bass, who came out as gay in 2006, said (via The Cinemaholic).
Why Lance Bass hopes his babies come by Halloween
The former boy bander told People the couple's long-awaited twins are due in November, but Bass, who married Turchin, an actor, in 2014, is hoping to welcome his little ones before Halloween, since he is "obsessed" with the holiday (via IMDb). In fact, he has pranked his husband in the past at the spookiest time of year, and shared the hilarious results via social media (via Pride). As he told People, "I love Halloween."
The couple even used a Halloween-themed mini-movie to announce they were expecting on TikTok (via HuffPost). In the LOL-worthy clip, we see the expectant parents eating a meal when they hear a spooky baby cry from somewhere in the house. The couple goes on to tease that something's coming this Halloween. "Two buns in the oven," copy reads after the men search their home for a "presence," finally finding what they are looking for in the kitchen.