Here's How Much Terrence Howard Is Really Worth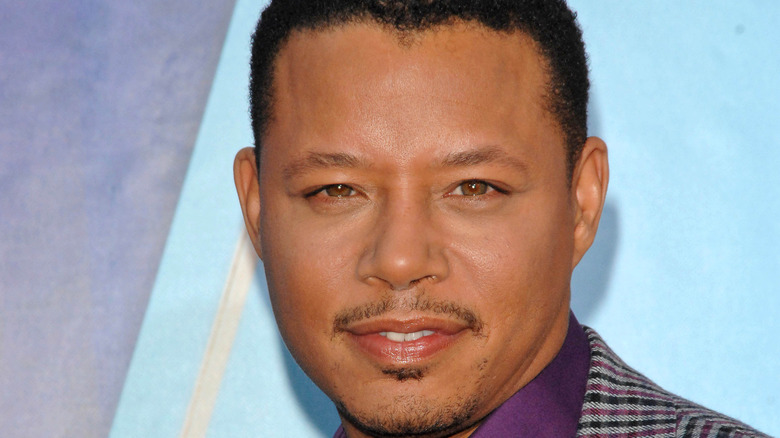 Shutterstock
Terrence Howard isn't just known for his suave good looks and hazel-green eyes – his range as an actor has cemented his fame since his start in 1992 (via IMDb). From 1999's "The Best Man" to his recent film "Cut Throat City," Howard's roles have taken him from free spirit, to crime lord, to kingpin, to DEA agent. Along the way, the veteran actor has posed on countless red carpets, starred on the big and small screen, and amassed a surprising wealth. While most expect the Chicago-born star to be living large, Howard's net worth is pretty shocking.
As per Encyclopedia, Howard was born in 1969 in Chicago, Illinois, quickly moving to Cleveland, Ohio with his father Tyrone, mother Anita and two brothers. Soon enough, his father was convicted for manslaughter and spent a year in prison, sending Howard's family life into a chaotic tailspin. Eventually, Howard's parents divorced, with his mother moving to Los Angeles to try her hand at an acting career. The future actor's family struggled financially on both sides, with Howard recalling how an untreated ear infection left him temporarily deaf in both ears (via CBS News). But his life's adversity only made him stronger, telling CBS that being deaf made him look into people's eyes to "get [their] story."
Terrence is worth more than you think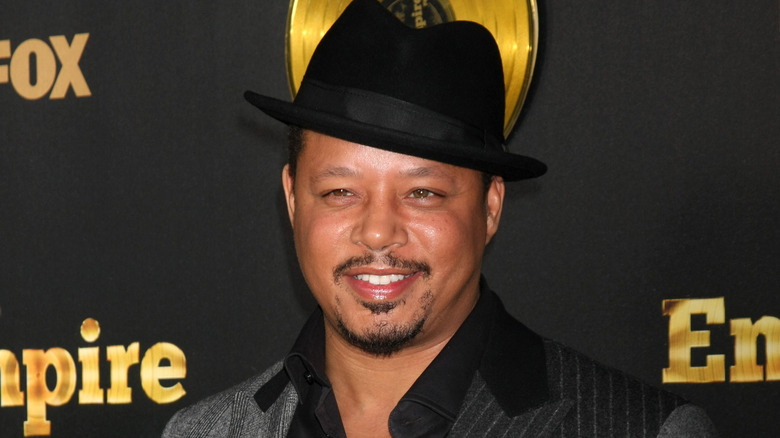 Shutterstock
Terrence Howard's early life was tough, with his stepmother even pointing a gun at him during an argument (via Encyclopedia). Later, Howard and his brother moved into an abandoned house with no electricity or running water, fixing up the place with carpentry skills learned from their father. Living in poverty, the actor's difficult beginnings make his current net worth all the more commendable.
Howard's biggest acting inspiration is his great-grandmother Minnie Gentry, who did theater and starred in films like "Greased Lightning." About his time with her, Howard told Denver Post, "When I spent the summer with her, I would go over her scripts, and I would play the other characters." Following in Gentry's footsteps, Howard's big break was on the TV mini series "The Jacksons: An American Dream" in 1992. Since then, the actor has starred in shows like "Law & Order: LA" and "Empire," and in films including "Crash" and "Hustle & Flow," which earned him an Oscar nomination.
So with his rags-to-riches story, how much is Howard worth? As per Celebrity Net Worth, the actor is worth $5 million, which although hefty, is less than what many people expect. The reason? Although Howard made $175,000 per episode on "Empire," he was sued by his ex-wife for not paying spousal support, sued for $5 million for assaulting a composer, and received a $1.1 million tax bill by the IRS. Still, his wealth is stunning, and there's no doubt Howard has come a long way.