The Surprising Origin Story Of Victoria's Secret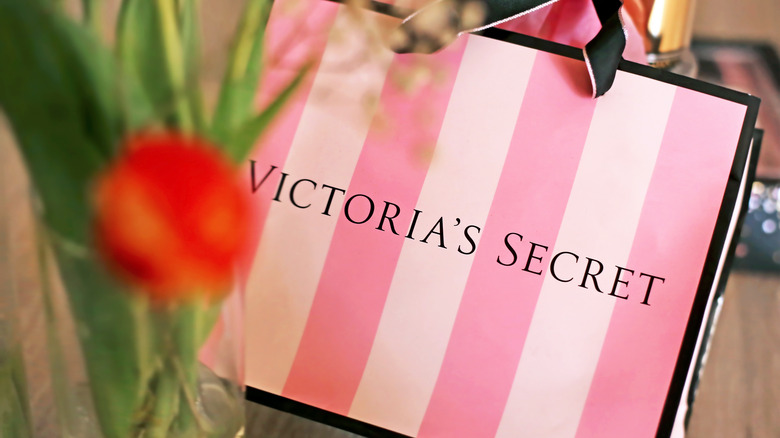 Shutterstock
When you walk into Victoria's Secret, a store possibly located right by a mall food court, you feel like you are walking into a fantasy. Femininity exudes everywhere, from the pink-adorned walls housing all that lace and silk to the sweet scents of lotions and perfumes wafting through the air. Some would think this is a luxury European boutique that has withstood the test of time, and you want to know the secret. Victoria's secret, that is.
The reality is much different from the fantasy each Victoria's Secret store presents as customers flood in. However, the Victorian level of opulent femininity that hails from Britain inspired the store's name. According to Business Insider, it was an American man who built this mecca, which became a global sensation by the 1990s. He wanted to invoke Victorian England and chose the name Victoria's Secret for his new lingerie retail shop. From there, the store boomed and became the go-to for many pantie shoppers.
Victoria's Secret was designed for men to shop for women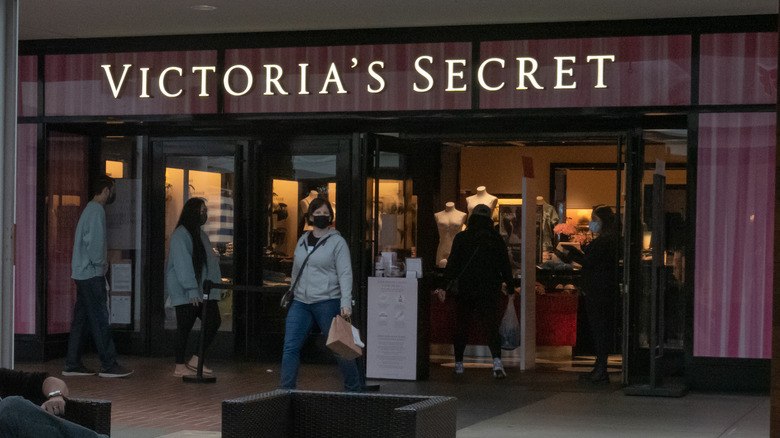 Bloomberg/Getty Images
When Roy Raymond took a trip to a lingerie store to buy a gift for his wife in the 1970s, he was very uncomfortable indeed. That uncomfortable feeling and the guilt that other men likely felt inspired him to create a lingerie store where men would feel as comfortable shopping as women. In 1977, Raymond created a store he called Victoria's Secret by taking out an $80,000 bank loan and setting up shop in a Stanford mall.
"When I tried to buy lingerie for my wife, I was faced with racks of terry-cloth robes and ugly floral-print nylon nightgowns, and I always had the feeling the department store sales women thought I was an unwelcome intruder," Raymond told Newsweek back in 1981 (via TIME).
Both Raymond, a Stanford graduate, and his wife, Gaye, chose the name and design of their new shop. In 1992, Raymond told Vogue he wanted it to be "fanciful" and "private," according to TIME.
Five years later, Raymond sold his company for $1 million to L Brands, which has owned Express and Lane Bryant (via Business Insider). Through the decades, the Victorian theme has remained, with men still feeling comfortable stepping into the store and purchasing gifts for the women in their lives. The brand has, of course, become known for its opulent Victoria's Secret fashion show, and is a favorite for many.