The Truth About Matt LeBlanc's Relationship With Ex-Wife Melissa McKnight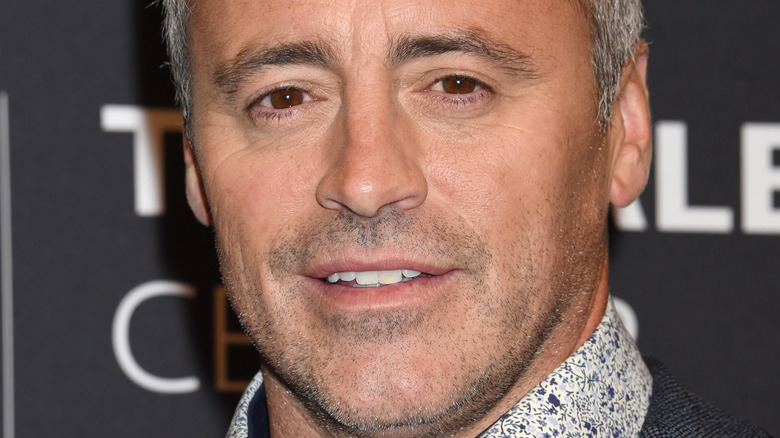 Shutterstock
Like his "Friends" co-stars, Matt LeBlanc has been no stranger to tabloid gossip over the last two or three decades. His personal life has sometimes made the news, from his various relationships to the birth of his daughter Marina in 2004, as has his career moves since "Friends" ended that same year. While LeBlanc is of course best-known for his famous role as sandwich-loving hunk Joey Tribbiani in the NBC sitcom and the short-lived sequel "Joey", he went on to play a fictionalized version of himself in Showtime's "Episodes" and also co-hosted British show "Top Gear" from 2016 to 2019 (via IMDb). 
LeBlanc's most-recent long-term relationship was with Aurora Mulligan from 2016 to 2021 (via Bustle), and before this he was with actress and "Joey" co-star Andrea Anders for nine years from 2006 to 2015 (via Evening Standard). However, the 53-year-old has only been married once, and that was to Melissa McKnight. They married in 2003, had Marina in 2004, and then divorced in 2006. Here, we find out the real truth about their relationship. 
Melissa McKnight is a British-born model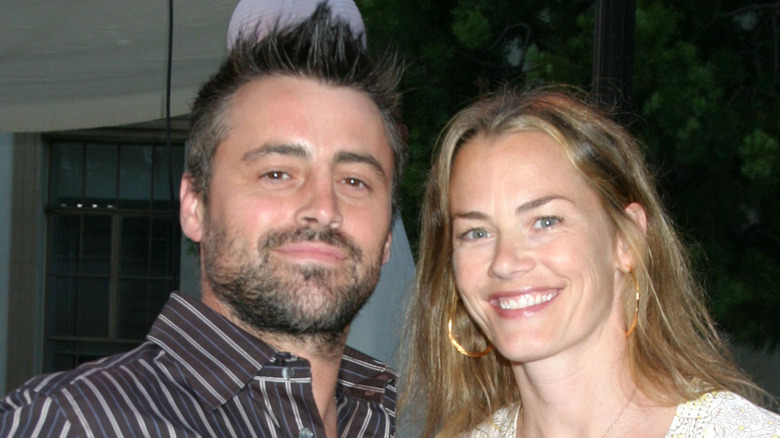 Shutterstock
So, just who is Melissa McKnight, and how did she first meet Matt LeBlanc? Two years LeBlanc's senior, model McKnight was born in the U.K. in 1965, though moved across the Atlantic to the U.S. at a young age, and was first introduced to her ex-husband in 1997 through her friend, actor Lou Diamond Phillips' then wife, Kelly. Per BiographyPedia, she's worked with agencies like New York City's Elite Models, and appeared in a number of magazines, as well as on both the big and small screen, while her marriage to LeBlanc was not her first. She was previously married to filmmaker Anthony Esposito, and the couple had two children together. 
Of course, a year later she met LeBlanc, but it doesn't appear that they were together for six straight years before their 2003 wedding. Sheila Kennedy, who played the role of a stripper in Friends in 1998 — after LeBlanc met McKnight — described the "Friends" actor as "hitting on me at the wrap party" and claimed that the two slept together, before she received a call from him explaining that he'd gotten back with his girlfriend. Judging by the dates, this girlfriend was almost certainly McKnight (via news.com.au). 
The couple divorced in 2006 but have co-parented amicably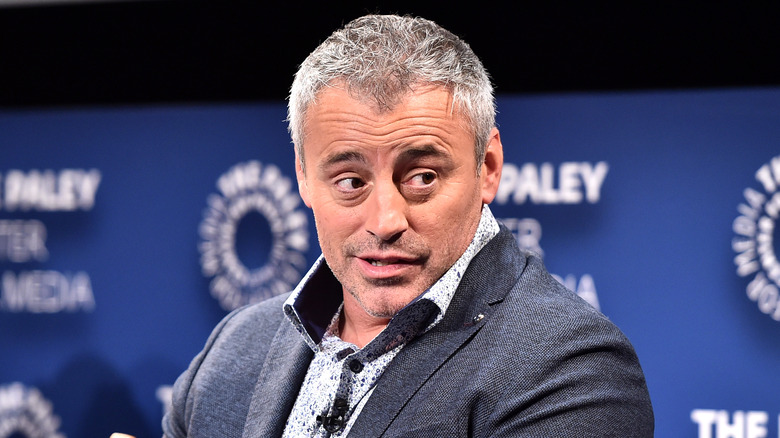 Alberto E. Rodriguez/Getty Images
Prior to Matt LeBlanc and Melissa McKnight's divorce in 2006, it appears that a contributing factor was an incident in a strip club a year earlier with lapdancer Stephanie Stephens. LeBlanc conceded that a strip club is "not where a family man should be", but said that Stephens "was telling me to caress her, and in my head I'm thinking, 'What's going on?'" (via news.com.au). Meanwhile, according to BiographyPedia, part of the reason for their divorce was LeBlanc's adultery.
However, LeBlanc himself hasn't always had an easy time of it since the end of "Friends". Per CheatSheet, the actor found it hard to adjust once the show had finished, admitting that he "almost had a nervous breakdown", while the couple's daughter was diagnosed with cortical dysplasia as a child after experiencing seizures from eight months of age. After their divorce, LeBlanc and McKnight continued on amicable terms and shared custody of Marina, who has since outgrown the condition, and was mentioned by her father in the recent "Friends" reunion show as he told the audience that she's caught bits of the hit show on the TV.