Mary J. Blige Gets Candid About Her Depression In Upcoming Documentary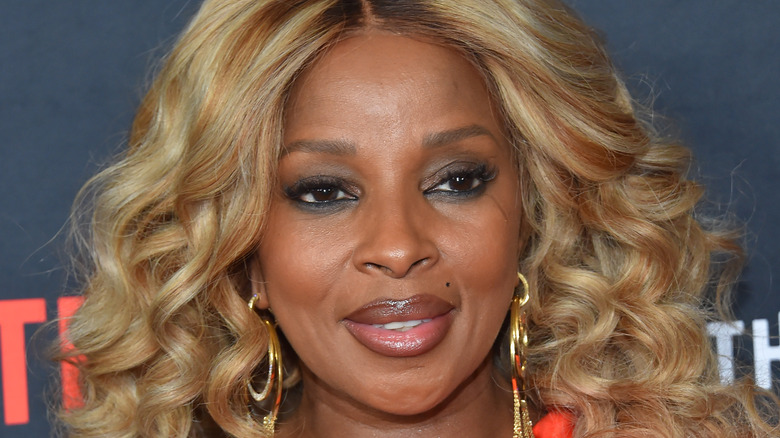 Shutterstock
When many of us think of Mary J. Blige, we think of smooth, uplifting 90's and 2000's R&B songs like "Real Love," "Be Without You," and "Family Affair." But as it turns out, even a person who has spent much of their career touting positivity and singing lyrics like "No more drama" can be living with depression. This is an important reminder in a world that can often falsely believe mental illness only happens to people who don't have successful careers, who don't have social lives, or who "seem depressed." A new Amazon Prime documentary "Mary J. Blige: My Life," which follows the recording artist's rise to stardom, addresses the time period when Blige was recording her debut smash album, "My Life," in 1994 (via Page Six). 
In the film, Blige admits that during the recording of that album, in spite of the artistic masterpiece she was creating and the career she was beginning, she was "depressed and didn't want to live."
Music helped save Mary J Blige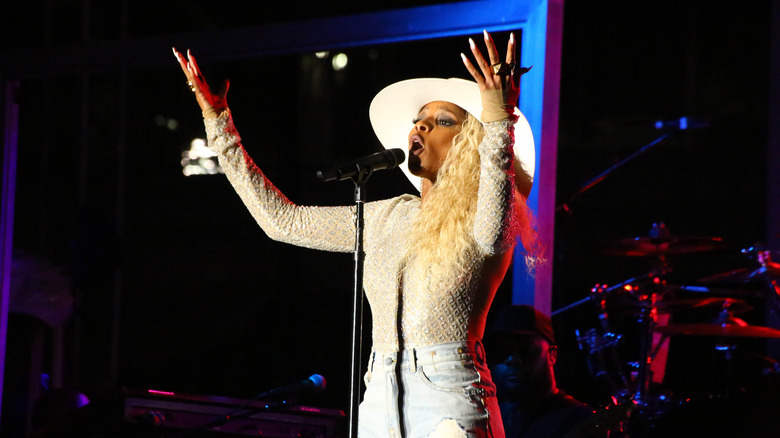 Shutterstock
In the movie, Blige reflects upon her upbringing in the Bronx, saying that her neighborhood felt "like a prison," and that "the only thing I think that kept us guided was the music ... It just saved you" (via Rolling Stone). It was this same belief in music that got her through the toughest time in her life, which coincided with when she was recording that now-famous 1994 debut album "My Life." She says of that period in her life, "My Life' is probably my darkest album at one of the darkest times I've had ... Most of the time I was just depressed and didn't want to live. I had it all inside and I was able to sing it and write it, and I didn't know that so many people felt the same way" (via Page Six). 
It's this through-line of music that earned Blige so many loyal fans. The passion and purpose in her lyrics and her music has always been palpable, and now fans know why. "There was a lot wrong," says Blige, "and it was a lot. I needed to get out. That's why I had that pen" (via Page Six). She used her own music to cope, just as some music fans use her work to get through their own hard times.