Who Is The Bachelorette's Cody Menk?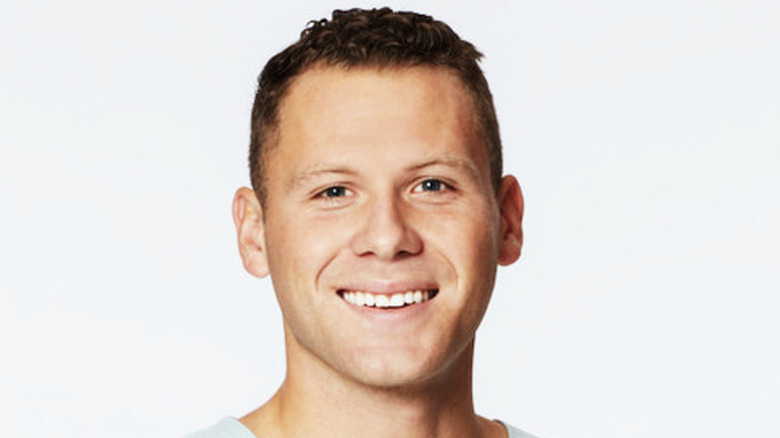 ABC/Craig Sjodin
Season 17 of "The Bachelorette" with Katie Thurston is underway, and we're already super curious about all of the swoon-worthy contestants. From attorneys, to professional football players, to real estate guys, this season brings men from all walks of life that are looking for love. We'll always remember Katie for her first impression with Matt James on "The Bachelor" Season 25 (and that infamous purple vibrator she brought along with her), so we know this "Bachelorette" season is set to be completely addictive. While we have no idea who Katie will end up falling for, we know that Cody Menk is the whole package — and he's just as dreamy as he seems.
Menk is a 27-year-old sales manager from San Diego, California (via ABC), and although we're not sure exactly what his occupation entails, we know he loves taking advantage of his hometown's beaches. On his off-days, Menk can be found surfing, and yes — showing off his six-pack on the shore. He's also an Instagram aficionado, posting tons of pictures at the pool, beach, and partying at festivals. Plus, he models too, which makes perfect sense! Catch his full-sleeve tattooed arm, and a major talent for weightlifting, too.
Menk sure loves to have fun, which we know adventurous Katie will be drawn to immediately. But the new "Bachelorette" contestant isn't just all surf and shirtless IG photos — he has a side to him you would never expect.
Cody Menk wants to fall in love and settle down
As per ABC, Cody Menk is a "romantic gentleman" and his biggest dream is owning a home by age 30 with the love of his life. While Katie Thurston was known to confront situations head-first on "The Bachelor," with a famous sit-down with fellow contestant Sarah Trott, Menk is all about authenticity too. Former Eagle Scout Menk "values nothing more than authentic connections" and he's not afraid to show how he really feels. In fact, "he prefers to put everything out there" no matter what, making him a risk-taker in the love department. Yep, we love to see it.
Even though he's undeniably attractive, Menk prefers his future honey to look past his facade, loving him for his interior. So what is the San Diego native looking for in a woman? Someone who is "self-sufficient, socially confident, willing to push him and work together with him." Menk is a major romantic, and plans on buying flowers and making breakfast in bed for his significant other. Can he get any more perfect?
Menk's favorite show is "The Jersey Shore," which Katie may or may not love — either way, his barbecue skills and incredible relationship with his family makes up for it.