Who Is The Bachelorette's John Hersey?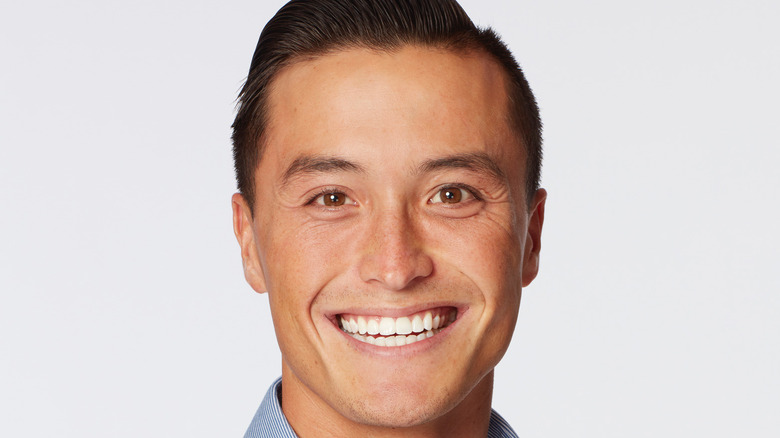 Katie Thurston is going to have her work cut out for her this season on "The Bachelorette," as she tries to pick her prince charming. The bank marketing manager will have to choose from 29 eligible bachelors, who all have impressive resumes. However, Thurston knows exactly what she's looking for, so the guys will have to be at the top of their game to gain her affection. She explained in her biography on ABC that she's done wasting her time on boys and is looking for a man who will live up to her expectations. So, will contestant John Hersey be able to step up to the challenge?
The California native is a self-professed thrill seeker who loves to surf and even enjoys jumping out of planes (via Fandom). But just because Hersey loves to get his adrenaline pumping doesn't mean he wouldn't like to cuddle with a partner at the beach, while they take in a gorgeous sunset together. Hersey also seems really ambitious, which we know Thurston is a fan of.
What John Hersey does for a living
In between slinging drinks as a bartender, Hersey is also studying to get his pilot's license (via Fandom). It seems that this adrenaline junkie is truly about living in the moment and grabbing every opportunity that he can. Hersey recently wrote on Instagram, "Either you seize what may turn out to be the only chance you have, or you decide you're willing to live with the knowledge that the chance has passed you by."
Clearly, this surfer is also seizing the moment to try to win the new bachelorette's heart. Hersey said he's looking for a genuine person who is willing to challenge him and help him to be the best version of himself (via Fandom). He also explained that he doesn't tolerate people who treat others disrespectfully, which is also important to Thurston. If you remember, she was adamant about standing up to bullying and negativity during her time on "The Bachelor." Seems like this pair could really hit it off, guess we'll just have to tune in and see what happens during the premiere.