The Exact Lip Color Carrie Always Wore In Sex And The City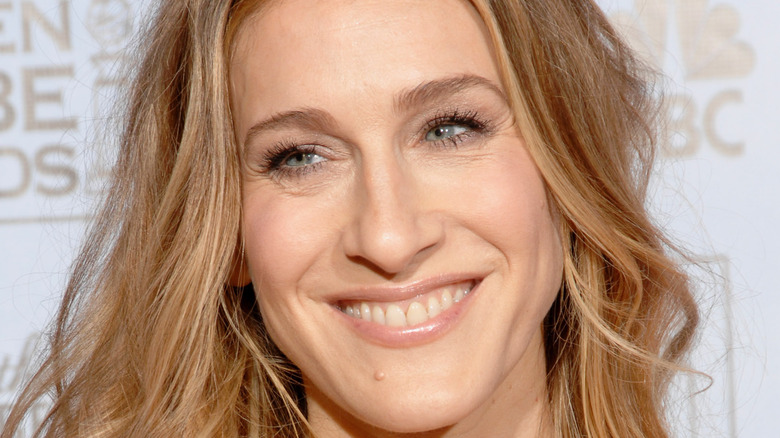 Shutterstock
Known for its iconic New York City views and decade-defining fashion moments, "Sex and the City" is everyone's favorite NYC show.
Carrie Bradshaw, our favorite Manolo-loving writer, was at the head of the style game. But other than her jaw-dropping slip dress and iconic blue Manolos, Carrie left her mark with her signature make-up and skincare glow. Played by actress Sarah Jessica Parker, a fashion icon herself, Bradshaw's love for sparkly heels and rosy cheeks carried her through all 94 episodes and two movies of the series (via IMDb). From getting splashed by a bus in the opening credits to running to her meetings at Vogue, Bradshaw's slightly disheveled yet empowered look took her through business meetings to breakups (yes, multiple) with Mr. Big.
Ahead of the beloved series' reboot, we couldn't help but wonder, what was the secret to Carrie Bradshaw' shiny lips?
Lip gloss with a dab of lip tint for dimension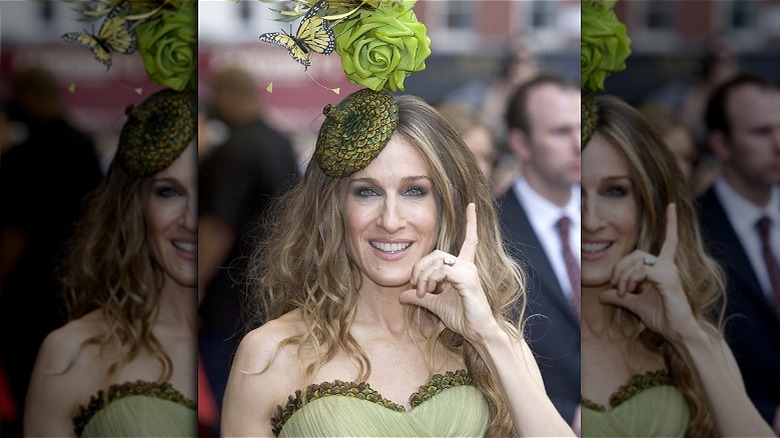 Antony Jones/Getty Images
Opting for a heavy eye look, Bradshaw's make-up was characterized by smokey eyes and neutral but glossy lips.
Per Parker's make-up artist for the "Sex and the City" movie, Judy Chin, the key to Bradshaw's glowy lips is a mixture of lip liner, lip tint, and lip gloss. First, she lines Parker's lips with the FACE Stockholm Lip Pencil in Barbro, before going in with the Tarte Cheek Stain dabbed in the center, and finishing off with the Elizabeth Arden Crystal Clear Lip Gloss (via BSB).
While we have yet to get a look at the characters 10 years later, one thing is for sure — fashion-defining moments are just on the horizon. Speculation about how each of the show's returning characters would adapt to 2021 fashion has taken over beauty and style spaces. According to LookFantastic, 2021 Carrie would be adding a face mask to her cheeseburger, large fries and a martini night writing routine.
Although Patricia Field, the iconic costume designer from the original series, won't be returning to the reboot, her right hand Molly Rogers, who worked alongside Fields in the previous seasons, will be heading the updated cast's fashion moments (via Harper's Baazar).