Here's What Is Really Going On With Tom Cruise And The Mission: Impossible 7 Set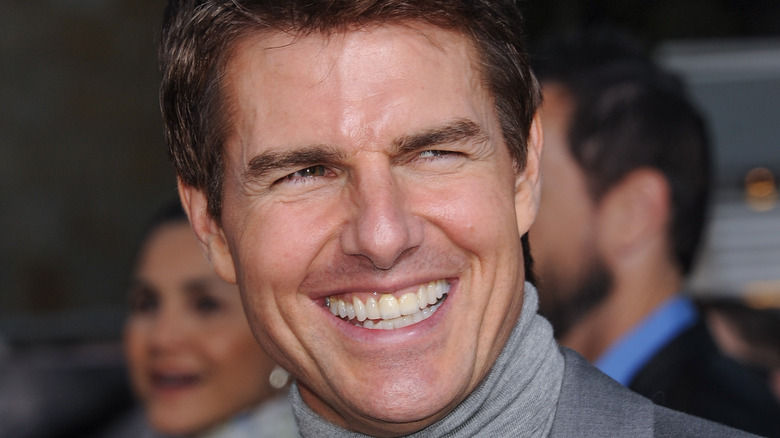 Shutterstock
The world of film and television has been hard hit by the coronavirus pandemic, and although it seems like better days are on the horizon, some of the biggest productions in Hollywood are still feeling the effects. According to People, this is certainly true for the upcoming action sequel "Mission: Impossible 7," the production of which has been halted due to a positive COVID-19 test on set.
Paramount Pictures announced news of the filming shutdown on Thursday, June 3. In a statement to Entertainment Weekly, a spokesperson for the studio commented, "We have temporarily halted production on 'Mission: Impossible 7' until June 14th, due to positive coronavirus test results during routine testing. We are following all safety protocols and will continue to monitor the situation."
News of the "Mission: Impossible 7" shutdown arrives just months after the film's lead star, Tom Cruise, hit the headlines for an on-set outburst relating to COVID-19 safety restrictions. 
Tom Cruise had strong words for Mission: Impossible crew members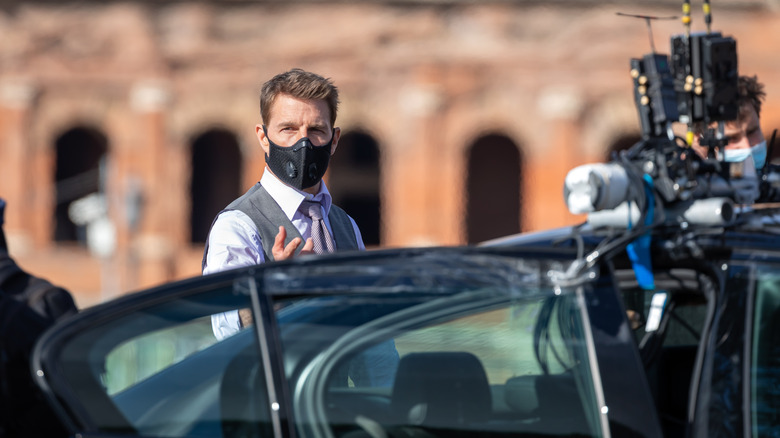 Shutterstock
Per The Sun, Tom Cruise lost his cool on set back in December 2020 after he noticed crew members working less than 2 meters (about 6 feet) apart. "If I see you do it again, you're f***ing gone. And if anyone in this crew does it, that's it — and you too and you too. And you, don't you ever f***ing do it again," the actor could be heard shouting on a leaked audiotape.
"They're back there in Hollywood making movies right now because of us. We are creating thousands of jobs, you motherf***ers. That's it. No apologies. You can tell it to the people that are losing their f***ing homes because our industry is shut down," Cruise continued. 
Commenting on the incident, a source revealed, "Tom has taken it upon himself, along with the health and safety department, to try to force the safety precautions, with a view to keeping the film running." The source added, "Everyone was wearing masks. It was purely that these people were standing under a metre away from each other."