Tara Reid Shares The Real Reason She Left Hollywood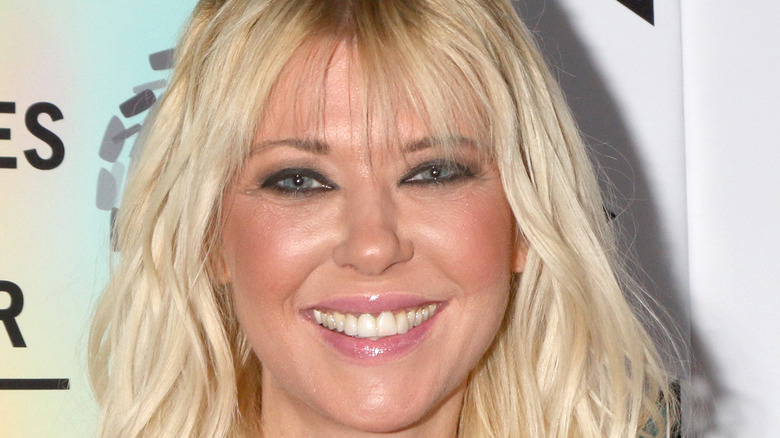 Shutterstock
Tara Reid hit the height of her fame around 1999 when she starred in "American Pie" (via IMDb). But then, the actress largely faded into the background, at least on screen, until 2013 when she appeared in the cult favorite "Sharknado." And after the sequels to "Sharknado," Reid was nowhere to be found in Hollywood. It turns out this was deliberate, with Reid having had her fill of being tabloid fodder, and needing time to recover (via Yahoo!).
Remember when the star became better known for partying and drunken escapades than acting (via People)? "I was before Paris Hilton, before Lindsay Lohan," she told Time in 2014. 
Her 2004 wardrobe malfunction was branded one of the most memorable in modern history by Page Six. "People act like it was the worst crime in the world. It was a mistake, you know!" you said in defense of herself.
Reid was also attacked for a plastic surgery procedure gone wrong, saying in 2008, "I was on the Web sites as having the ugliest boob job in the world" (via ABC News).
At one point, the now 45-year-old enjoyed the attention, telling E! Online recently, "I remember one day I was walking in New York City, I look over at one of the deli shops and they have all the magazines on the side and I remember I had, like, five covers on the wall all at the same time. I went, 'Oh my gosh, this is happening.'"
But then things started to turn.
Tara Reid soon found out that fame had a price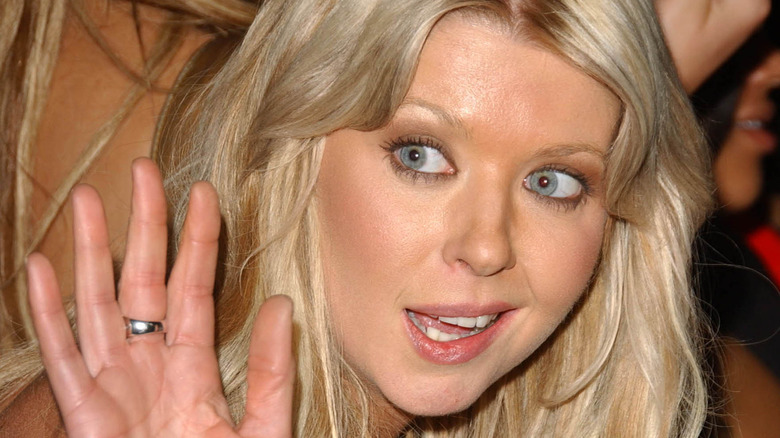 Shutterstock
Sadly, along with her newfound fame, the actress lost control of her narrative. As Reid told E! Online, "To sell tabloids, what do you have to have? You have to pick a certain person that you're going to pretty much destroy so they sell tabloids every day. They almost make a cartoon character out of you and they keep going with it."
She added in the revealing new interview, "It was tough, because you went from, 'OK, this is great, this is fun!' to 'Oh my gosh, what are they saying?!' It started hurting my feelings."
By 2018, after "Sharknado 6," Reid consciously uncoupled from Hollywood, explaining to E!, "When I took a break, it was because I needed to for myself. I needed to get reinspired in a certain way. I traveled a lot and worked on myself a lot, to get more confidence in myself where, sometimes, when you've been kind of bullied and put down, it's like you get a bruise and you have to heal that bruise" (via IMDb).
Now, Reid is working on a comeback, with many projects in the works. Ultimately she says, "It's funny because people will bully you and shame you and go, 'Oh, she's never going to come back or she's never going to do this,' and then all of a sudden, as soon as you come back, they go, 'I knew she could do it. I knew she'd come back!'"