Piers Morgan Is Fuming Over Meghan Markle Again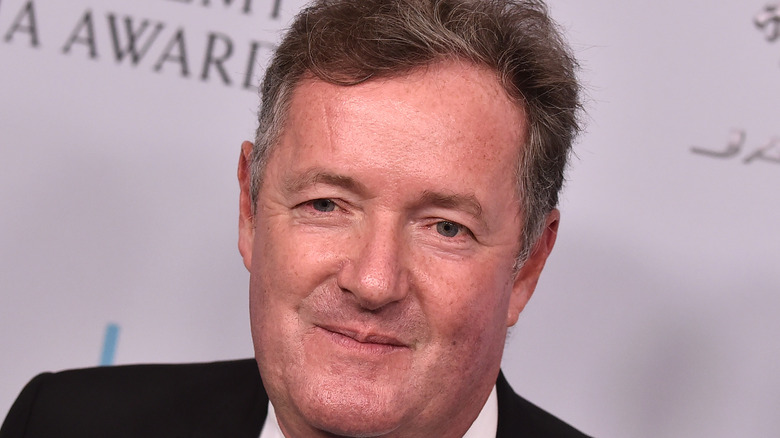 Shutterstock
Another day, another interview where Piers Morgan attacks Meghan Markle for no reason. Unless you've been living under a rock the last few years, it's a well-known fact that the 56-year-old "America's Got Talent" judge despises the Duchess of Sussex, and has no problem voicing his opinion when it comes to the former "Suits" actress. In fact, Morgan found himself in more hot water than ever before after he said he didn't believe anything Markle said — including her heart-wrenching admission to having suicidal thoughts while pregnant with baby Archie — after her and Prince Harry's bombshell tell-all with Oprah Winfrey aired.
"Who did you go to?" he said during a segment on ITV's "Good Morning Britain" shortly after the interview made headlines around the world (via BBC). "What did they say to you? I'm sorry, I don't believe a word she said, Meghan Markle. I wouldn't believe it if she read me a weather report. The fact that she's fired up this onslaught against our royal family I think is contemptible."
Morgan stormed off set after his "Good Morning Britain" co-host, Alex Beresford, came to Markle's defense and blasted Morgan for his asinine comments about Markle (via CNN). A spokesperson for ITV later announced that Morgan had stepped down from his hosting position and that they had "nothing further to add."
Piers Morgan still can't stop trash-talking Meghan Markle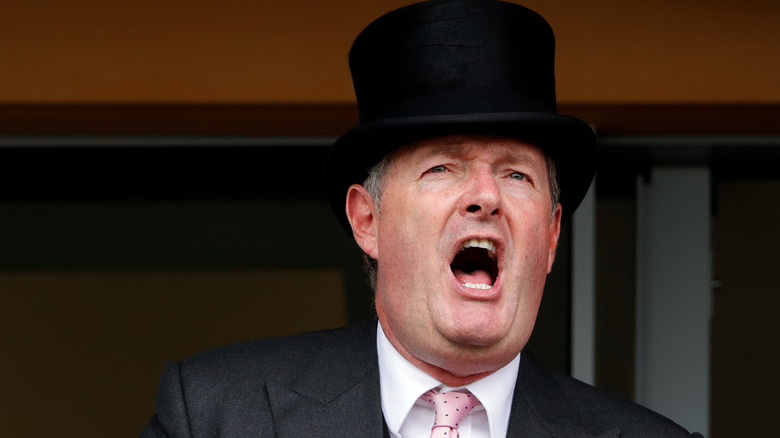 Max Mumby/indigo/Getty Images
In an interview with "60 Minutes Australia," Piers Morgan sat down with journalist Karl Stefanovic — who has openly criticized Morgan's attitude toward Megan Markle before — to discuss cancel culture, as well as his ongoing feud with the Duchess of Sussex. In a preview clip for the highly anticipated interview, which airs on Sunday, June 6, 2021, Morgan doubled down on his comments about "Meghan Markle's lies," saying, "I don't believe a word she says" (via Page Six).
Morgan then added fuel to the fire, telling Stefanovic that he doesn't believe that Markle is in love with Prince Harry, to which Stefanovic replied, "I've got something to say about that. I think that's disgraceful." Stefanovic went on to say that Markle is an "amazing, amazing woman" who has dealt with, and continues to deal, with a lot. "She's doing it so beautifully. She's such a great export for Great Britain," Stefanovic said.
"I mean, what is that guy on? He's lost the plot completely," Stefanovic continued by saying that he didn't know what Morgan was "on," but that the former "Got Talent" judge has "lost the plot completely." 
"I don't know how his poor co-host puts up with it. Imagine putting up with a dude like that who is so up himself and so egotistical that he would assume to say those things about her?" Stefanovic said.