The Exact Lip Color Miranda Wore In Sex And The City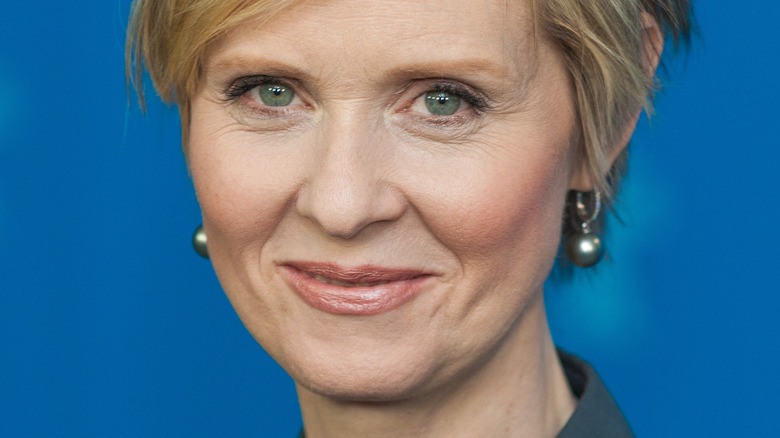 Shutterstock
Boss lawyer, boss mom, Miranda is "Sex and the City"'s inspiration for the modern-day working woman who has it all (except maybe sleep!). What's most impressive, she does it all while looking amazing.
With her signature red hair, Cynthia Nixon's character kept her makeup simple: no frills for this corporate beauty. Clean and seamlessly blended foundation paired with just a hint of color on her cheeks quickly became Miranda's go-to look. As Carrie's top confidant and voice of reason, Miranda was often portrayed as the career-oriented friend with a lacking sense of style. Yet as the show developed Nixon's character, Miranda's masculine sense of style quickly gave way to a refined look.
Whether rocking a darker red or a glossy pink, here was Miranda's go-to lip color.
Subtle gloss for the corporate beauty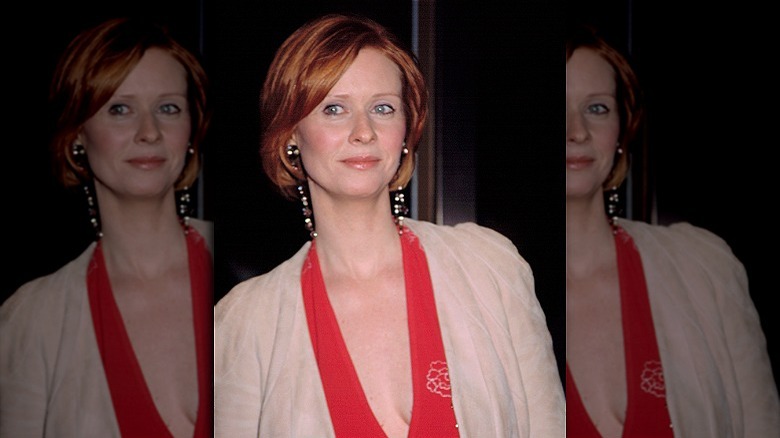 Shutterstock
While Miranda may not have been our go-to for fashion inspo during the series, her signature red hair was the star of the show (via THE FILE). Because of this, makeup artists who worked on the set were careful of not adding too much to our favorite New York City lawyer. Minimal and professional, Miranda's make-up stuck to the basics.
As for her lips, makeup artist Kerrie Plant stuck to Victoria's Secret's Beauty Rush lip gloss in Honey Do (via BSB). The paler color of the gloss allowed Miranda's hair to really shine, and paired with some eyeliner and voluminous mascara drew the attention to Nixon's green eyes.
As the much-awaited "Sex and the City" reboot enters production, the beauty world is speculating about what products the iconic best friends of New York City would be wearing today. Byrdie recommends Miranda wear NYX's Matte Lipstick in Crazed for a new shade of brick. And as any successful lawyer-mom, Miranda's coffee addiction goes past a cup in the morning, but also in her skincare routine with Frank Body's coffee scrub.