Caitlyn Jenner Just Made This Surprising Admission About Her Family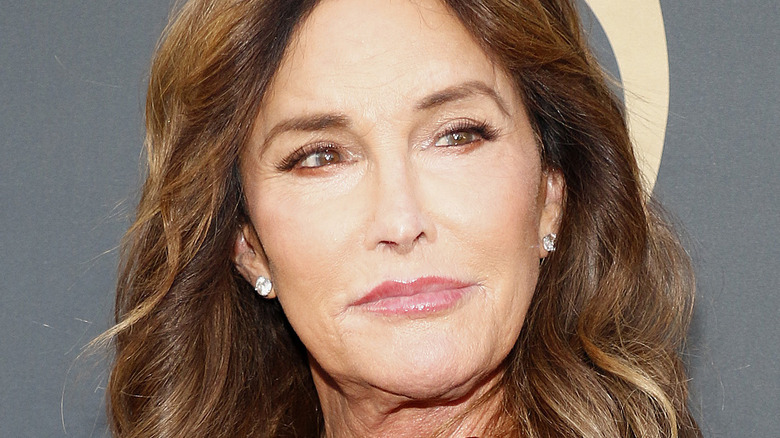 Shutterstock
Caitlyn Jenner has faced multiple challenges and adventures in her life. As an Olympic athlete in 1972, Caitlyn set a record in the grueling 10-event decathlon (via the U.S. Olympic & Paralympic Museum). She went on to marry Kris Jenner, thus entering the famous Kardashian family and adding two members: daughters Kylie and Kendall (via Page Six). Then in 2015, she came out as transgender and began the process of transitioning via gender reassignment surgery. Surprisingly, Caitlyn says, revealing this truth to her family was a walk in the park as compared to telling them another piece of personal news.
In a recent interview with FOX 11, Caitlyn discussed her campaign in the California gubernatorial race. Asked whether her stepdaughter Kim Kardashian was advising her on criminal justice issues, Caitlyn replied, "One thing – and I talk to all my family about running for governor – and to be honest with you, it was easier to come out as trans than as a Republican candidate!" (via TMZ) She laughed and went on, "As a Republican candidate for governor, it was harder to sell."
Caitlyn Jenner's family has her back — kinda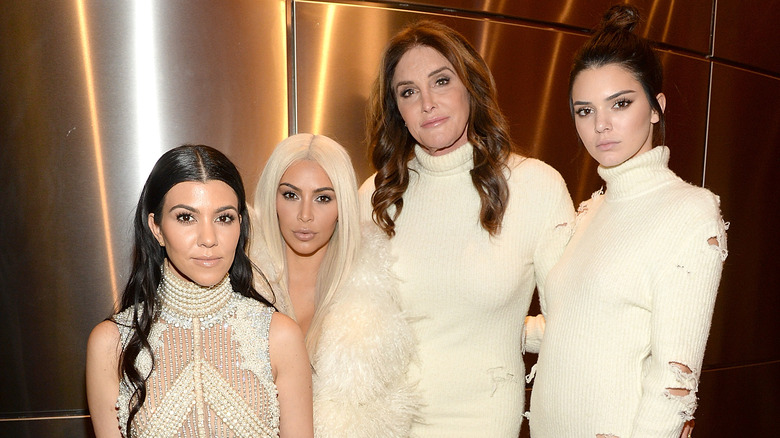 Kevin Mazur/Getty Images
The Kardashian family — which includes stepdaughters Kim, Khloé, and Kourtney — has always had Caitlyn Jenner's back. Even though Caitlyn's decision to transition came as a shock, her children and stepchildren accepted it and threw their support behind her. Kylie and Kendall said at the time, "We love our dad very much, he has the biggest heart and all we want is for him to be happy. If he's happy, we're happy." (via E! Online)
But being happy for Caitlyn doesn't mean they'll be casting their vote for her. A source has told OK! that neither the Kardashian women nor the Jenner family has given a public endorsement for Caitlyn's candidacy. Reportedly, she's disappointed by this, but she's still willing to keep the door open to future possibilities — particularly to Kim, who has her eye on a future legal career. She told Fox's Elex Michaelson, per TMZ, "I think Kimberly has done an amazing job with criminal justice reform; I think she is spot-on. I have not asked her to be in my campaign, but I guarantee you, as time goes on and I become governor, I'm sure she'll have my ear."