Piers Morgan Just Shared His Real Thoughts About Lilibet Diana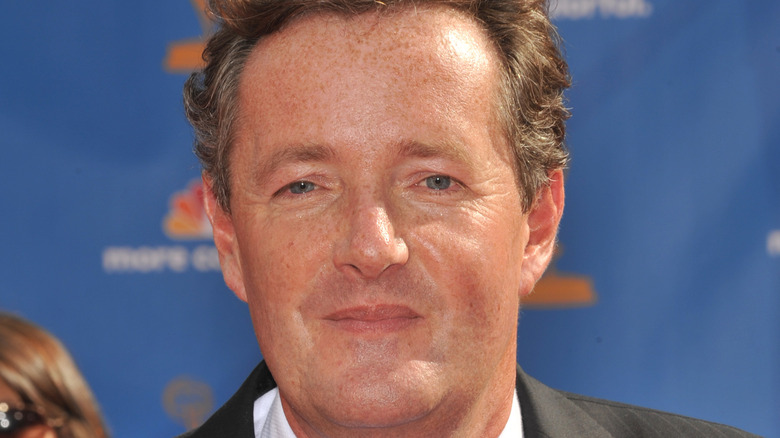 Shutterstock
Piers Morgan is a controversial and outspoken British media personality, who famously walked off the set of "Good Morning Britain" when arguing about whether Prince Harry and Meghan Markle were right to come out against the royal family during an interview with Oprah Winfrey in March 2021. Of course, he has not kept his opinions about the royal couple, and Meghan in particular, to himself in the past. Now, he has some thoughts on Harry and Meghan's choice of name for their brand new daughter, Lilibet Diana.
Little Lilibet was born on June 4, 2021, with a spokesperson for the Duke and Duchess of Sussex making the announcement on June 6.
"It is with great joy that Prince Harry and Meghan, The Duke and Duchess of Sussex, welcome their daughter, Lilibet 'Lili' Diana Mountbatten-Windsor, to the world," the announcement said. "Lili was born on Friday, June 4 at 11:40 a.m. in the trusted care of the doctors and staff at Santa Barbara Cottage Hospital," it said, adding that the new arrival weighed in at 7 pounds, 11 ounces. Both Meghan and the baby were reportedly doing well, and were back at home by the time the statement was released. 
"Lili is named after her great-grandmother, Her Majesty The Queen, whose family nickname is Lilibet. Her middle name, Diana, was chosen to honor her beloved late grandmother, The Princess of Wales," the statement added (via CNN).
Piers Morgan had this to say about Lilibet Diana's name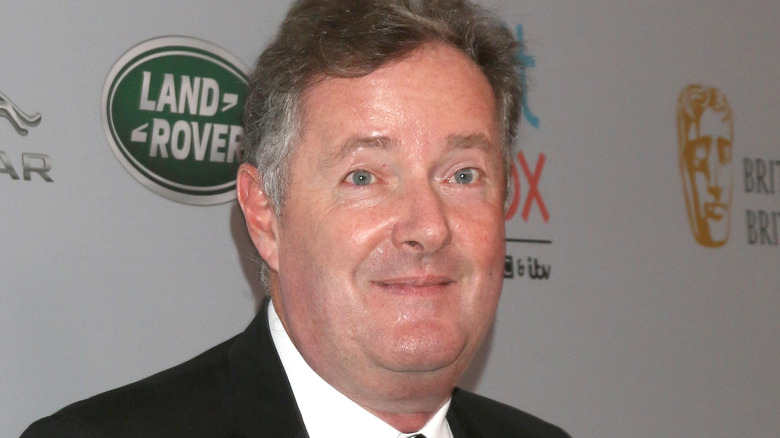 Shutterstock
Piers Morgan offered his opinion about the little one's name on Australia's "Today" show, saying, "It's quite ironic, isn't it? You have this couple who have been trashing the royal family and the monarchy for the last few weeks and they have named the baby after the Queen." He added that the name choice may have been Prince Harry and Meghan Markle "reaching out" to the royal family and attempting to "end ... this on-running feud," but unsurprisingly, he didn't have the nicest take on the couple (via the Daily Mail). 
Morgan then tried to offer words of encouragement to the couple, who left their royal family duties behind for a life in California with their baby son Archie, who is two years old at the time of this writing.
"I always think when a new baby is born — I've had four myself — it's churlish to put any negative slant. At such a moment," he said. "I wish them all the very best. There is four in the family now. I wish them every success and a long and happy life."
What is the history behind the name Lilibet Diana?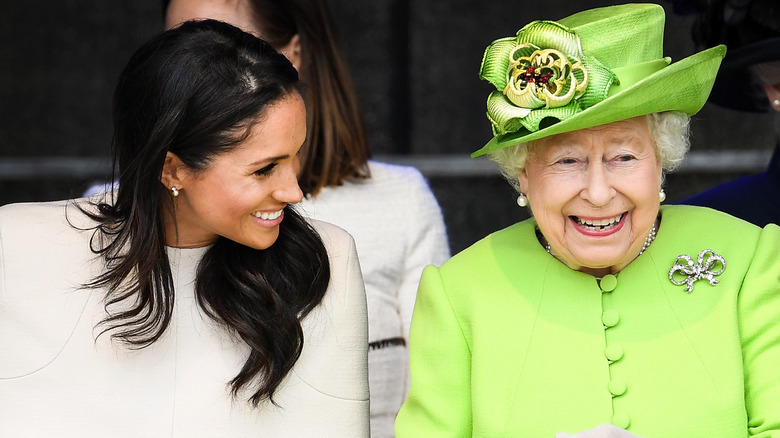 Jeff J Mitchell/Getty Images
Lilibet is a nickname for Queen Elizabeth that comes from her childhood, as the young princess couldn't pronounce her own name as a small girl and would instead say "Lilibet." It soon became the name her immediate family called her. When she met Prince Philip as a young woman, he started calling her "Lilibet" and continued to do so long after the queen's parents were gone. It became a special name between the two of them, according to Tatler. Philip died in April of 2021, just months before his new great-granddaughter was born.
Of course, baby Lilibet's middle name is for her grandmother, Diana Spencer, who would have turned 60 years old in July of 2021.
The Daily Mail noted that Prince Harry did inform his grandmother of the name choice several days before the baby was born. However, Buckingham Palace has not confirmed if that is true or not, as of publication.