Why Megan Fox Was Fired From The Transformers Franchise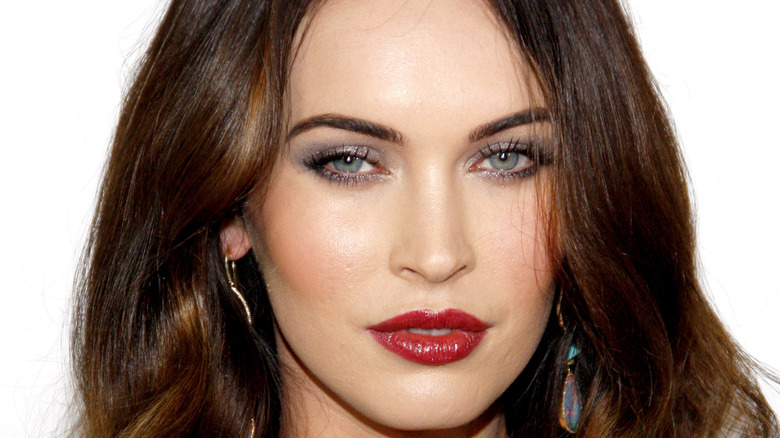 Shutterstock
Megan Fox has never been afraid to speak her mind. Throughout her long Hollywood career, she has spoken out about feeling objectified and typecast in roles by the industry (via ET). Unfortunately, speaking her mind has also cost her at least one role; Fox's honest take on the directing style of "Transformer" director Michael Bay is what resulted in the mother of three getting fired from "Transformers: Dark of the Moon" (via Screen Rant).
Fans initially thought it was the love-hate relationship between director Bay and Fox that got her kicked off the franchise. However, the decision to part ways with the  "Jennifer's Body" actress was actually made by executive producer Steven Spielberg (via Showbiz CheatSheet). And his decision had everything to do with what she said about Bay's directorial style.
Let's take a closer look at what really went down to cause the "Teenage Mutant Ninja Turtles" actress to get booted off the franchise and replaced with Rosie Huntington-Whiteley.
Megan Fox was fired for comparing Michael Bay to Hitler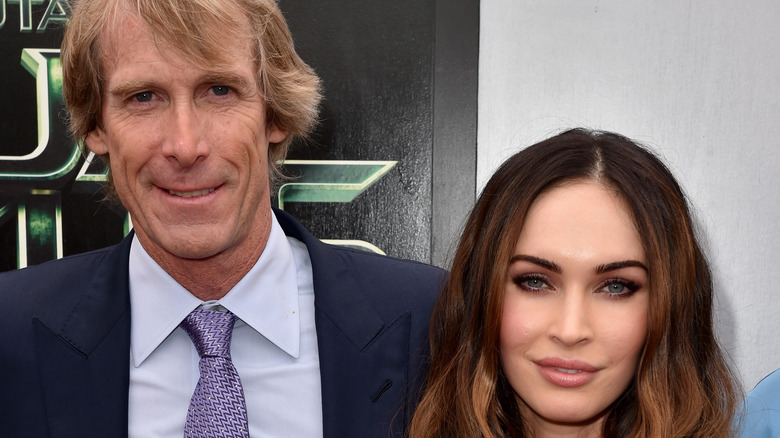 Kevin Winter/Getty Images
Megan Fox never shied away from bashing Michael Bay's directing style, even going as far as telling Wonderland he was "like Napoleon" and a "nightmare to work for." In that same interview with the magazine, Fox took it one step further saying "he wants to be like Hitler on his sets, and he is." 
Now it's obvious that comparing anyone to Hitler is a no-no. But it should be crystal-shine-a-light-directly-into-your-eyes-so-you-can't-miss-it clear that a comment like that would never be tolerated by a director, especially one who is as dedicated to telling the stories of Holocaust survivors as Steven Spielberg. In fact, Spielberg has even been awarded a National Humanities Medal for his work in telling such stories (via the National Endowment for the Humanities). So it wasn't a huge surprise to learn Spielberg asked Bay to fire Fox for the Hitler comparison (via GQ). In an interview with the outlet, Bay said Spielberg said "Fire her right now."
Fox acknowledged the misstep in an interview with Cosmopolitan UK when discussing the very public firing by Bay. "That was absolutely the low point of my career ... All I had to do was apologize — and I refused. I was so self-righteous at 23, I couldn't see [that] it was for the greater good," she said.
Everyone makes mistakes and it sounds like Fox learned a hard lesson. Now we just need to know if the feminist and girlfriend of Machine Gun Kelly has extended an apology to Spielberg.