The Real Reason Irina Shayk And Bradley Cooper Broke Up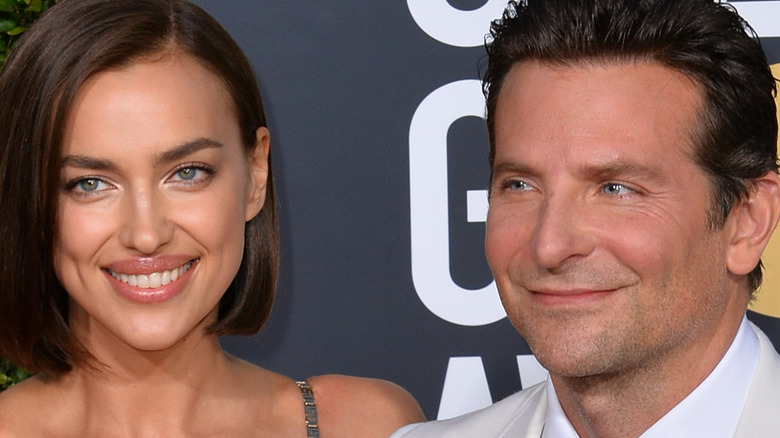 Shutterstock
After a whirlwind romance and a fairly rapid timeline, Bradley Cooper and Irina Shayk called it quits. At the time, there was a lot of speculation about why the relationship went south — including rumors that Cooper had fallen for his "A Star Is Born" costar, Lady Gaga. But thanks to sources close to the couple, we know the real reason that Bradley Cooper and Irina Shayk broke up, and it has nothing to do with Gaga (via The Hits).
Shayk and Cooper began dating in the spring of 2015 and moved in together just seven months later, according to Glamour. Their daughter, Lea De Seine, was born in March of 2017, and the parents spent two years together before the relationship ended. The pair kept the details of the split pretty quiet for quite some time. But in an interview with Entertainment Tonight, a source shared that Shayk ended things because of Cooper's demanding work schedule.
The end of the relationship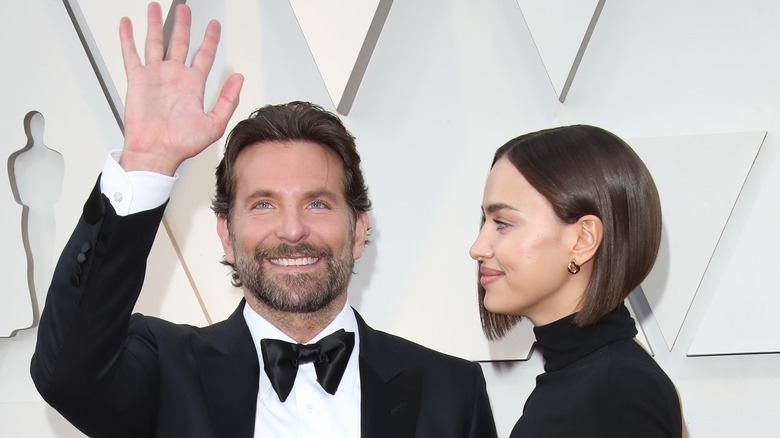 Dan Macmedan/Getty Images
The source explained to Entertainment Tonight that the two simply couldn't make it work or find the time to be together. "Irina truly had high hopes for their future together and felt once the baby was born they would find the time to marry but that never came to fruition. She wanted more from Bradley in every way. But she was unhappy and felt he spent too much time working," they said (via The Hits). From there, they decided it was best to close the chapter of their lives. "Recently Irina decided enough is enough. She didn't feel she was getting the level of commitment she wanted and the endless fighting made their life unbearable. They are very different people and once they realized it was the baby that was holding them together, it was time to call it quits."
But, fortunately, other interviews have made it clear that the two remain on good terms and are working together to raise their daughter. Speaking with Elle, Shayke said, "I never understood the term co-parenting. When I'm with my daughter, I'm 100% a mother, and when she's with her dad, he's 100% her dad. Co-parenting is parenting." She went on to describe Cooper as an "amazing dad." 
All in all, it sounds like their breakup was amicable and both parents remain committed to parenting.