How William And Kate Are Trying To Win Over The Public, According To A Royal Expert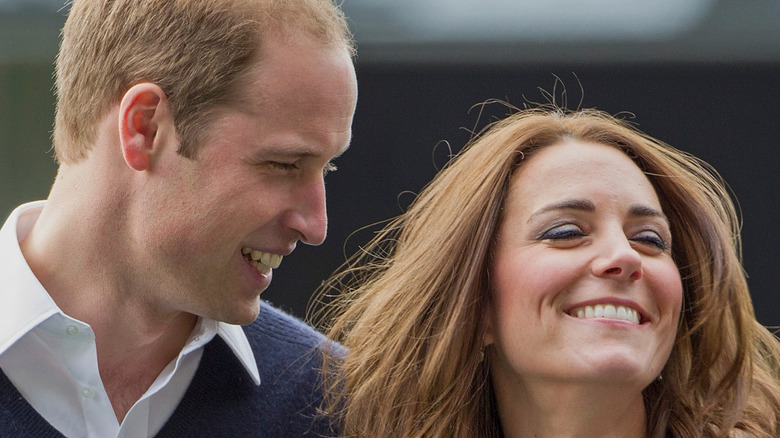 Pool/Getty Images
Prince William and Kate Middleton are two of the most recognizable faces in the world. The Duke and Duchess of Cambridge are not only part of the U.K.'s royal family but are also set to become the future King and Queen of England (via Us Weekly). The couple has millions of admirers around the globe who love to see the latest fashions that Kate wears, hear William speak out about his latest charity work, and watch the couple's three adorable children, Prince George, Princess Charlotte, and Prince Louis grow up. However, with the recent drama in the royal family, some can't help but wonder if Cambridges have been pitted against William's younger brother, Prince Harry, and his wife Meghan Markle.
According to Cafe Mom, the brothers could be locked in a popularity contest against one another in the court of public opinion. Royal expert Duncan Larcome previously revealed that Harry and Meghan are a brand new breed and are modernizing what it means to be a member of the royal family, and are being included in the "cult of celebrity," which may be leaving William and Kate looking to keep up. This may be the reason that William and Kate recently started their own YouTube channel, and changed their Instagram handle from Kensington Royal to Duke and Duchess of Cambridge. Now, one royal expert is breaking down the changes to the couple's social presence.
William and Kate are looking to connect on social media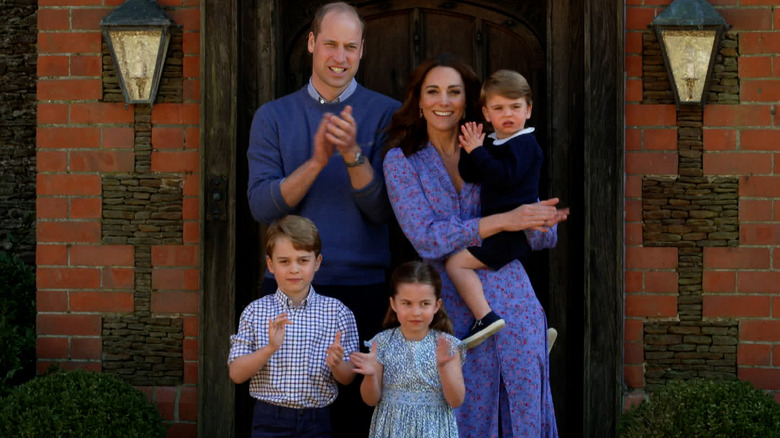 Comic Relief/Getty Images
According to Daily Star, Prince William and Kate Middleton are looking to revamp their image, and they're using social media to help them do it in hopes of connecting to a younger generation of royal supporters. Recently, the Duke and Duchess of Cambridge have been sharing more personal moments from their lives via their Instagram account, including some sweet photos and a video of them with their children in honor of their 10-year wedding anniversary. They also shared a snap of Kate receiving her COVID-19 vaccination while wearing a casual top and a pair of jeans. ABC News royal correspondent, Omid Scobie, says the couple's online presence is a calculated way for the Cambridges to gain favor with the public.
"She also shared a piece of her own art, an original drawing sketched by Kate," Scobie said on his "Heirpod" podcast. Scobie went on to reveal that the posts on William and Kate's Instagram account are noticeably different since they changed their handle. "It feels very much their account, their own curated content ... This, I think, is a continuation of this really personal touch they are trying to bring on their social media. There's less of a gap between them and the members of the public, or at least that's the intention," he added. It appears that the Cambridges are trying to modernize themselves, and fans have been loving it.