Here's What Ariana Grande Eats In A Day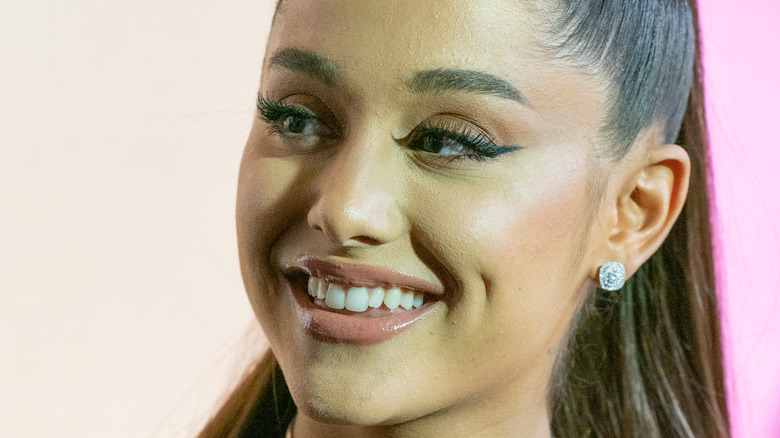 Shutterstock
Pop sensation (and newlywed!) Ariana Grande is a powerhouse entertainer, and when she's on stage, she puts on a show for her fans that requires a high level of energy and fitness. It's not surprising that the singer maintains a regimented exercise and diet plan. First things first: Grande has been a vegan since 2013 (via Women's Health), so you won't find her consuming any food containing meat, fish, dairy, or eggs.
When Grande officially went vegan, she explained that it was for two reasons: physical and mental health and her love of animals. "I love animals more than I love most people, not kidding," she told The Mirror. "But I am a firm believer in eating a full plant-based, whole-food diet that can expand your life length and make you an all-round happier person."
Grande noted that dining out can be a challenge as a vegan, but she sticks to her staples: veggies, fruit, and salad, and then she eats something else when she gets home. After all, no one can survive on fruit and vegetables alone.
Ariana Grande loves Japanese food and fruit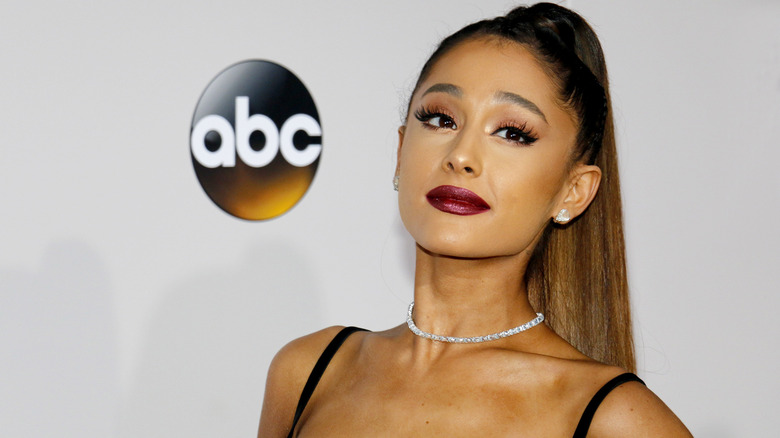 Shutterstock
Ariana Grande's personal trainer Harley Pasternak told Glamour that the singer "loves daikon, lotus, adzuki beans — almost like a macrobiotic Japanese [diet]." The outlet also noted that Grande seems particularly fond of blueberries.
According to a list compiled by BuzzFeed, the singer's favorite foods include bananas, tofu, tea, dragon fruit, beans, oatmeal, sweet potatoes, and raw veggies. The outlet noted that maintaining a diet like Grande's is pricey — for example, dragon fruit costs eleven dollars a piece at Whole Foods.
Per Women's Health, Grande's snacks of choice are almonds and cashews, and she drinks a lot of coconut water. She's also a huge fan of smoothies and Pasternak introduced her to a number of new smoothies that contain a wide variety of ingredients.
Grande says her vegan diet has been "life changing" (via Women's Health) and improved her health.
A writer for Insider who followed Grande's diet for a week reported that it made her feel tired — so it's important to remember that what's healthy for one person's body isn't going to work for everyone. We applaud Grande's commitment to sticking to a diet that's consistent with her values and is healthy for her. But don't feel badly if you can't follow a vegan diet — it's not for everyone and, unlike celebs like Grande, not all of us have an unlimited food budget and access to a personal trainer.