This Is Who Voices The Geico Gecko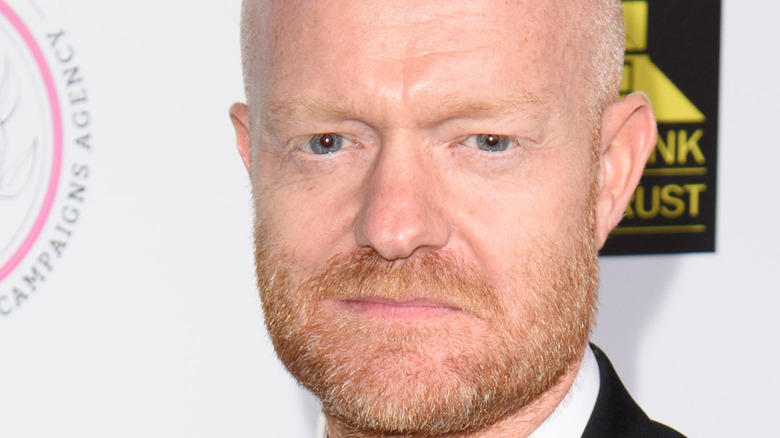 Shutterstock
"Fifteen minutes could save you 15% or more on car insurance." You've heard the phrase, thanks to Geico's memorable and award-winning ads (via Investopedia), and surely you are familiar with the voice that recites it on repeat in the famous commercials, but do you know the man behind the lizard? British actor Jake Wood is the person who voices the Geico gecko (via Hot Cars), and you just may recognize him from some of his other work as well. 
Before Wood took over as the voice behind the famous gecko — whose real name is actually Martin — several actors brought the lovable lizard to life. Among those who have voiced Martin the Geico gecko are Richard Steven Horvitz, Kelsey Grammer, Thomas Bromhead, Dave Kelly, and Andrew Randall (per Behind the Voice Actors). 
Along with his voice work, Wood has also appeared in popular films such as "The Illusionist," as well as numerous television series. His most famous role — gecko aside — is his 31 years performing as Max Branning on "EastEnders" (via IMDb).
The life of Geico gecko voice actor Jake Wood is quite impressive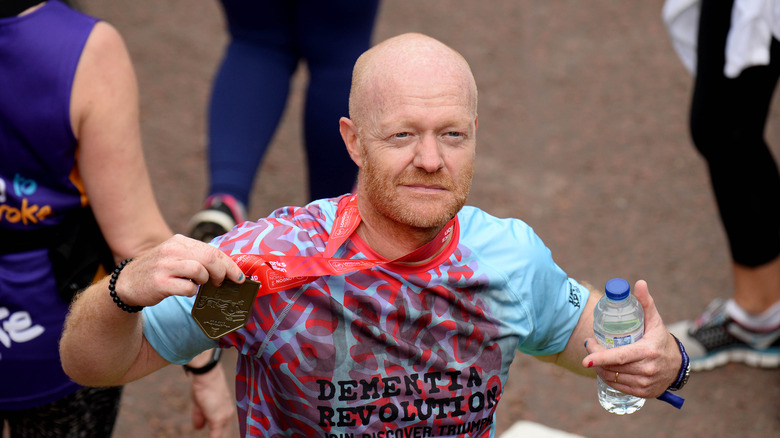 Jeff Spicer/Getty Images
In 2020, Jake Wood announced his departure from "EastEnders" with a touching statement. "I've had 15 wonderful years at "EastEnders" and have made some truly great friends," he wrote on Twitter (via Hello!). "I'll of course miss everyone there but I'm grateful they have left the door open for [my character] Max and I'm excited to see what the next chapter holds." 
Along with a successful acting career, Wood is also thriving in his personal life and has a happy marriage and beautiful family. He and his wife, Alison, have been married since 2001, and have two children, Buster and Amber. In a sweet 2019 Instagram post, he shared that Amber has aspirations of entering the modeling world. "My daughter Amber Bo wants to model. Thank goodness she takes after her mum," he captioned a close-up photo of her. 
Time will tell if Wood will take on an even more well-known role in the future, but in the meantime he has his hands full raising two kids and helping people get killer deals on car insurance.