Katie Thurston Just Made This Surprising Admission About Her Bachelorette Season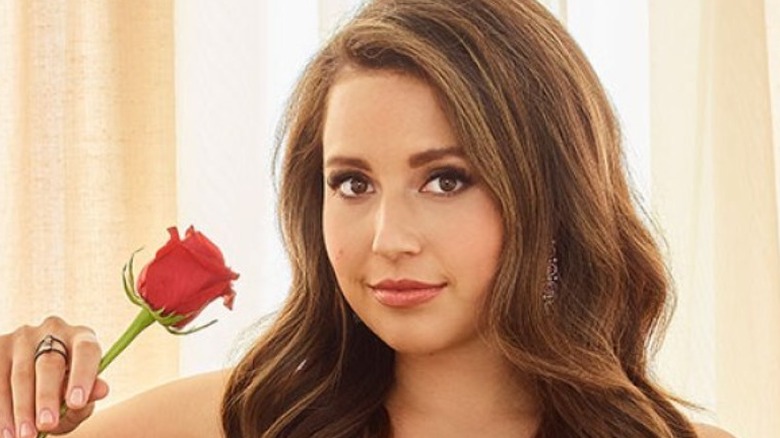 ABC/Andrew Eccles
Katie Thurston's journey as "The Bachelorette" is about to begin airing on ABC. The Washington native will be the object of affection for many men, as Entertainment Tonight reports there were 30 contestants vying for Thurston's heart during Season 17 of the popular dating series. The guys range in age from 25-36 and hail from all over the nation. The group consists of athletes, single fathers, teachers, bartenders, real estate brokers, dancers, and more.
Meanwhile, judging from the steamy promos, it appears that Thurston will like what she sees when she meets the men as she's seen making out with many of them. In an interview with People Magazine, ABC's new leading lady makes no apologies for all the kissing. "Seeing the promos, I am making out with a lot of guys! You never really see yourself kissing anyone. So it's like, 'Oh boy,'" she stated. "Time is short and you can't be okay with me possibly getting engaged in two months but not kissing on the first date. I've got to use my time wisely," the bank marketing manager added. However, kissing isn't all Thurston does during the season. Before the big premiere, the new "Bachelorette" is opening up about falling in love, as well as those steamy fantasy suite dates.
Katie says she fell in love more than once during her season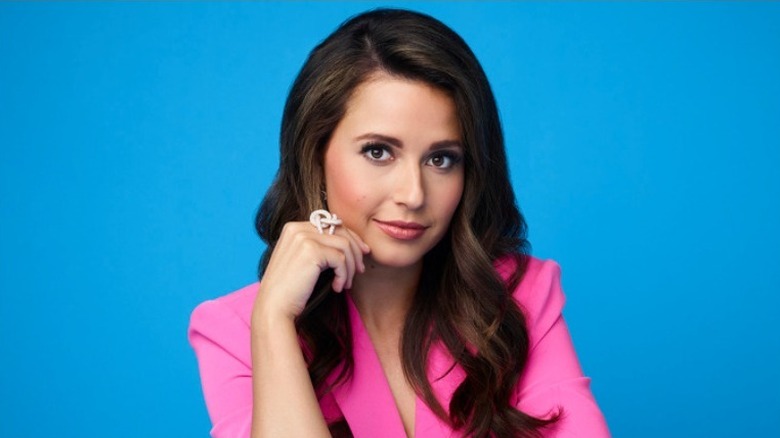 ABC/Andrew Eccles
As fans will remember from Matt James' season of "The Bachelor," Katie Thurston has a big personality. She was open and honest, and the same can be said for her outlook going into Season 17 as "The Bachelorette." Thurston recently spoke with Entertainment Tonight, revealing that she was looking for someone to be her equal, revealing that her future husband must be "passionate about life [and] for what he's doing in life." Thurston claims that he also needs to have "a good sense of humor, and then kindness. I think that's a really big thing that people kind of overlook," she admitted.
Although she's not permitted to say too much, Thurston did confess that she did fall in love while filming her season. In fact, she fell for more than just one man during her journey. "I fall in love more than once. Nothing's off limits this season. Love is love, and I gotta do what I gotta do," she declared. However, when asked if she was still in love, the reality star teased that fans will "find out" at a later date. In addition to falling in love, Thurston also spoke candidly about sex and those fan-favorite fantasy suite dates.
Katie Thurston makes a big confession about her fantasy suite dates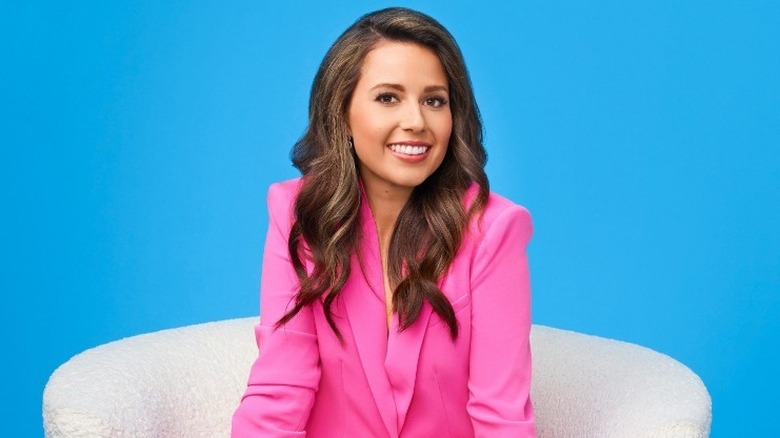 ABC/Andrew Eccles
During Matt James' season of "The Bachelor," Katie Thurston wasn't shy about talking about sex. Her sex-positive conversations were praised by many, and it seems that those will continue during Season 17 of "The Bachelorette." Thurston also broke one of the unspoken rules of talking about her fantasy suite dates and admitting that she did get intimate during the show. "I have sex in the fantasy suites, so you heard it here first. We all know it happens, but no one's talking about it!" she openly declared (via ET).
In fact, Thurston is so open about her sexuality that she says if her partner can't do the same the relationship likely won't work out. "I'm embracing who I am and if a guy can't accept me being sex-positive or talking about sex, it's just not gonna work out," she said. "There are some people who are a little traditional and old school, but people around my age and younger, we're here for it. It's 2021, embrace your sexuality and be an empowered woman," Thurston added. Viewers can see Thurston shake things up when "The Bachelorette" premieres on Monday, June 7 at 8 p.m. on ABC.