The Vegan, Clean Skin Care Brand You Need To Try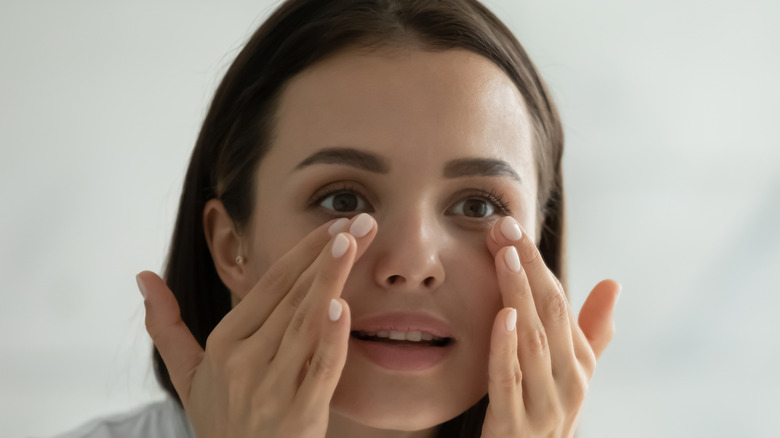 Shutterstock
We may receive a commission on purchases made from links.
When it comes to skin care, the phrase "clean beauty" pops up often and it is certainly a standard to strive for. But when seeking out products without harsh or artificial ingredients that are ethically produced and distributed, it can be easy to get overwhelmed. Fortunately, some brands and lines stand out above the rest, making it a bit easier to choose serums and moisturizers that meet your standards. For example, Youth to the People is a vegan, clean skin care brand that you don't want to overlook (via Who What Wear).
Youth to the People is a skin care brand that guarantees each of its formulas to be vegan, cruelty-free, biodegradable, and locally-sourced and manufactured in its home state of California (per Who What Wear). The European Union has an extensive list of more than 1300 ingredients that are restricted for cosmetic use (via Martha Stewart), and each of Youth to the People's many formulas adheres to this standard.
Who What Wear's reviewer Anna Laplaca raved over several of the company's products. "I was first introduced to its heavenly Adaptogen Deep Moisture Cream that soothes and hydrates my dry, rough skin and have since added many more of its products to my cabinet, " she wrote. "Most recently, I fell in love with the Resurfacing Energy Facial, which leaves me with a clearer, brighter-looking complexion for several days after I use it" (via Who What Wear).
More about Youth to the People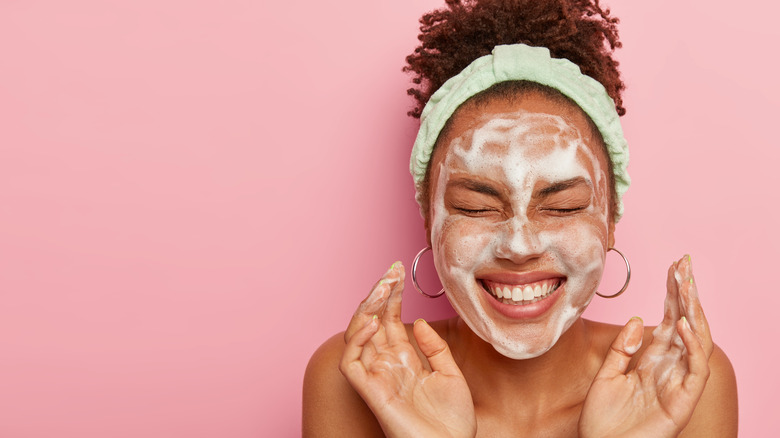 Shutterstock
Laplaca isn't the only reviewer to give Youth to the People the green light. Refinery29 described its Superfood Antioxidant Cleanser as having a "thick, luxe consistency" and suggested the face wash for anyone looking for "an everyday formula that gives your skin a gentle cleanse without sucking all the moisture out of it." The same reviewer also touched on some of the company's other offerings, all of which have qualities that can aid your routine.
Ethical production and good reviews aside, if you're looking for another reason to support this brand, they donate to many important causes, like philanthropic organizations that empower women and BIPOC communities. The Youth to the People website includes the company's goal to donate over $1 million by 2024. Powerful partnerships thus far include Soul Fire Farm and Lunch on Me. Additionally, Youth to the People has donated percentages of its revenue to initiatives that involve girls, women, and BIPOC in finding climate change solutions.
If you're interested in giving the brand a try, it can be purchased directly from the company website, on Amazon, and through Sephora stores and online shopping options.