What Does Mickey Guyton's Heaven Down Here Mean?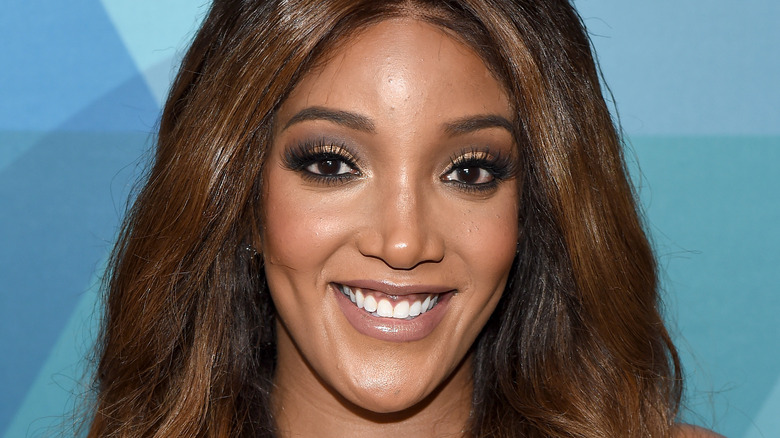 John Shearer/acma2020/Getty Images
With her sultry vocals and her irresistible country-pop sound, there's no doubt that Mickey Guyton has made a name for herself in the country music scene. This year, the singer is even nominated for three categories at the CMT Awards, where she's also slated to perform alongside soul and R&B icon Gladys Knight, according to Rolling Stone.
Guyton, of course, is well-known for her powerful tracks and her dedication to social movements and political activism within her music. In fact, her 2020 song, "Black Like Me," which details her experiences as a Black woman in America, led her to make history as the first Black woman to earn a Grammy nomination in the country music category (via NBC News). But "Black Like Me" isn't Guyton's only deeply personal song — as it turns out, her song "Heaven Down Here," released as the third single off of her 2020 EP, "Bridges," also has an intensely emotional meaning inspired by recent events.
Mickey Guyton's Heaven Down Here was inspired by the pandemic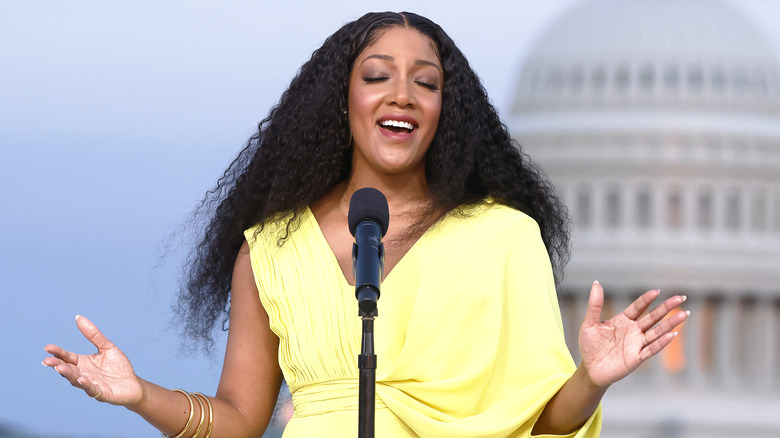 Paul Morigi/Getty Images
Looking closely at the lyrics, it's clear that "Heaven Down Here" is a heartfelt prayer to God during troubled times. In fact, the track starts off with Guyton singing, "Hey God, it's me / I hate to be a bother / But I could use a minute or two / Yeah, I'm just so / Heartbroken, disappointed / In the way this world is coming unglued" (via Genius).
The singer then goes on to plead for help from a higher power: "If you got a little love / Left in your back pocket / Rain it down like pennies / In this wishing well of tears ... We could use a little more Heaven down here."
In a press release, Guyton explained that the emotional track was inspired by the COVID-19 pandemic (via Taste of Country). "Sitting at home and watching the world burn down around me during this pandemic led me to write 'Heaven Down Here,'" she said. "It is a song asking God to spare a little love for this world in need."
Guyton also made sure to share the song's message of hope and healing. "This song came from the very depths of my heart and has given me a renewed sense of self. It has real raw emotion and was written with a therapeutic intent of healing my heart," she explained. "I hope that everyone can hear that intent and receive the same healing."