The Drugstore Moisturizer That Kristen Bell Can't Live Without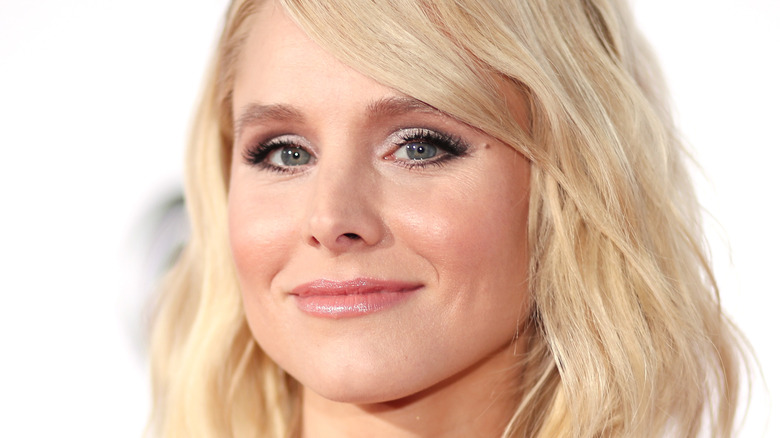 Christopher Polk/Getty Images
Kristen Bell is one of the most gorgeous women in Hollywood, but she's also approachable in a way someone like Kim Kardashian isn't, despite her comparable beauty. The "Veronica Mars" star is known for being impressively frank about, among other things, the very real issues with maintaining a successful long-term marriage, admitting to You magazine, "I see the benefits of a society with monogamous relationships, but it's difficult because you're still attracted to other people." 
Unsurprisingly, Bell is just as open about the many steps she takes to keep her skin in good condition despite the inescapable ageing process. As the actress quipped to Elle, "If I were to identify one thing that's important about my beauty routine, it's enjoying it." At night, in particular, Bell loves to take some time to meditate over the process. She explained, "When my kids go to bed, and I wash my face and prep for bedtime and put my moisturizer on, it feels like I'm loving myself a little bit." 
If you're wondering which particular moisturizer the "Good Place" star opts for, we've got you covered. 
The age-defying actress keeps it super simple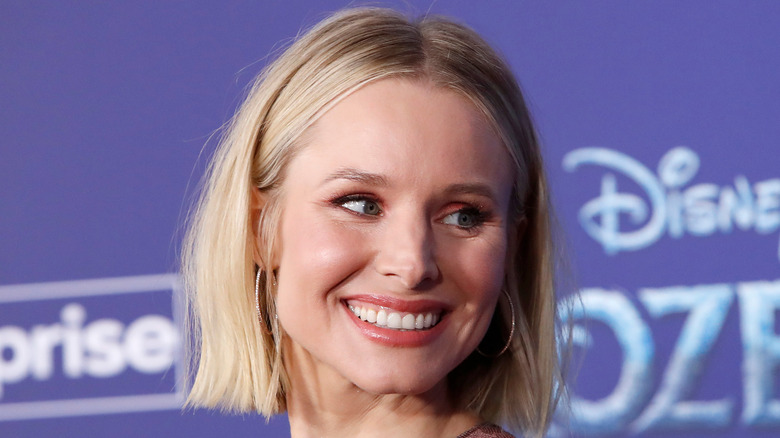 Shutterstock
Speaking to The Thirty, actress and mother of two Kristen Bell admitted she has "really sensitive skin" so at-home peels or even basic exfoliators simply aren't an option. She swears by coconut oil, and even uses it to remove makeup as well as "an all-over body moisturizer. Just like food grade coconut oil. I love it." Elsewhere, the "Forgetting Sarah Marshall" star swears by Neutrogena Hydro Boost moisturizer, which retails for under $20. Bell explained, "It's the one in the blue container and it's got lactic acid in it and hyaluronic acid, which are the ones that plump you." Bell admitted to having "moisture issues" but overall her skincare routine is "pretty minimal."
When it comes to defying the ageing process, the actress keeps it simple too, telling Elle that ensuring she's wearing sunscreen on a daily basis is key. In fact, Bell reckons that's why she looks 20 years younger than she actually is, reasoning, "I love the sun, but it is not my friend, so applying sunscreen every morning is probably the most practical part of my beauty routine." Again, her pick for a must-have product is another Neutrogena fave, the Utra Sheer Stick, which retails for around $11. The "Veronica Mars" breakout keeps one in her purse to reapply throughout the day. She may be a Hollywood star, but the sun shines just as brightly on the rest of us too.