Khloé Kardashian Has The Perfect Response To Her Latest Twitter Critic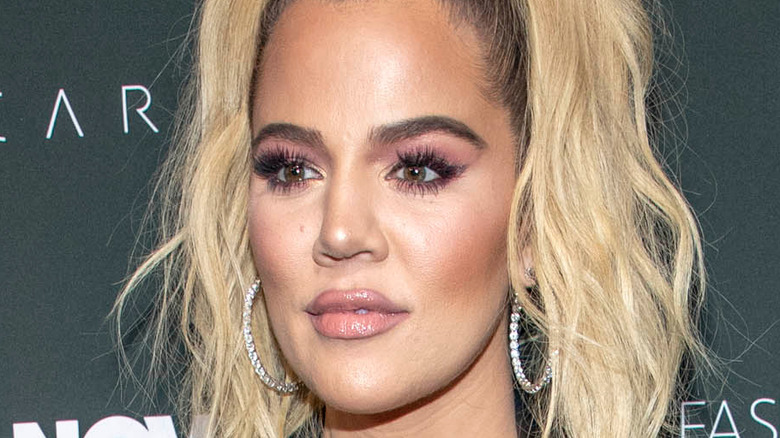 Shutterstock
Khloé Kardashian isn't letting haters control the narrative. On Monday, the "Keeping Up with the Kardashians" star responded to a critic who commented under a Nurtec commercial on Twitter, per Page Six. For those who don't know, Khloé became the paid spokesperson for the brand in 2020 after she tried Nurtec ODT for migraines, claiming that it helped relieve her pain like nothing ever had, via Fierce Pharma. She also said that she has suffered from debilitating migraines since the sixth grade, and after her pregnancy, her migraines increased.
On Twitter, the critic questioned whether Khloé's migraines were actually from her plastic surgery. "Does research indicate that the more plastic surgery someone has the more likely they are to suffer from migraines? What kind of pharmaceutical company chooses someone who has had so much plastic surgery they look like an alien, as their spokesperson?" the user wrote. The tweet began to take off, and at this writing, has over 1,000 likes.
Khloé Kardashian's response on Twitter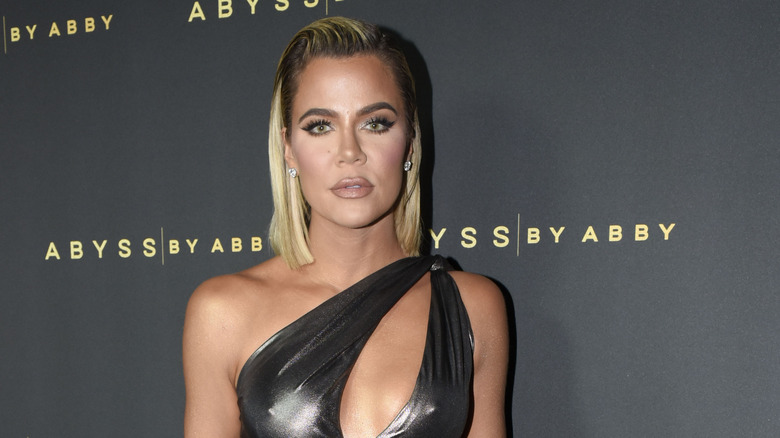 Vivien Killilea/Getty Images
Khloé Kardashian decided to respond to the tweet a day after it was posted. "Sorry you feel that way," she tweeted. "You have every right to block/mute me. I am trying to help many out there who suffer in silence. I R [sic] completely entitled to your opinions. Just as I am mine." Khloé then took an aim at the user's bio, which reads, "Feminist, Socialist, Enthusiast." 
"I don't think you should refer to yourself as a feminist if you are attacking a woman unprovoked," she added.
Other users came to Khloé's defense. "Toxic Twitter," one person tweeted. "Mad that a company is using a spokesperson that actually suffers from migraines instead of a paid actor." The user then added the clown emoji. Khloé tweeted a heart emoji to the fan, then responded, writing, "I've been suffering since the 6 [sic] grade. This is the first time ever that I found a medication that has consistently worked for me. I've tried everything. All I want to do is help even a handful of peps. So, if others want to be mean ... I'll take it as long as I can help some others." Another user tweeted, "Y'all are so cruel to Khloé and wonder why she never comes on this dumb bird app. Some of you were never taught to treat people with kindness." Khloé responded to this as well. "People are wildly mean and for NO REASON," she wrote.