Why The Bachelorette's Greg Grippo Has The Internet In A Frenzy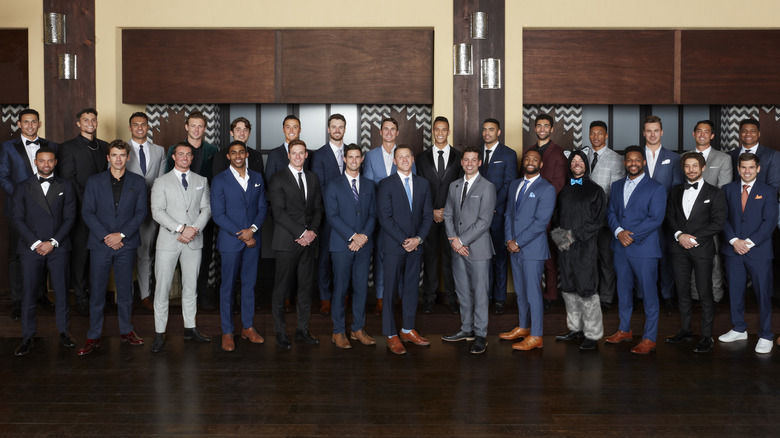 ABC/Craig Sjodin
"The Bachelorette" is back! It was the premiere of Katie Thurston's season on June 7, 2021, and — of course — the good people of the internet had plenty to say about the show. Or, more specifically, they were talking about one contestant in particular. Enter 28-year-old New Jersey local Greg Grippo, a marketing sales representative. 
According to his profile on ABC's site, Grippo "is the full package." His bio notes that not only is he easy on the eyes, but he has the kindness and vulnerability that every woman wants in a partner. His ideal first date would be "something active," such as attending a concert, going dancing (count us in), or going on a romantic bike ride — and unsurprisingly, he has the travel bug. Grippo's bio stated that he wants to have the opportunity to see the world before settling down. Oh and by the way, he wants six kids. Family is very important to the man who's caught the internet's attention, and he's looked to his parents for romance inspiration (how cute is that). Ideally, Grippo is looking for someone "he can grow old with." 
Quite a catch, right? The internet seems to agree, with the contestant whipping it up into a frenzy. 
Twitter went wild over Greg Grippo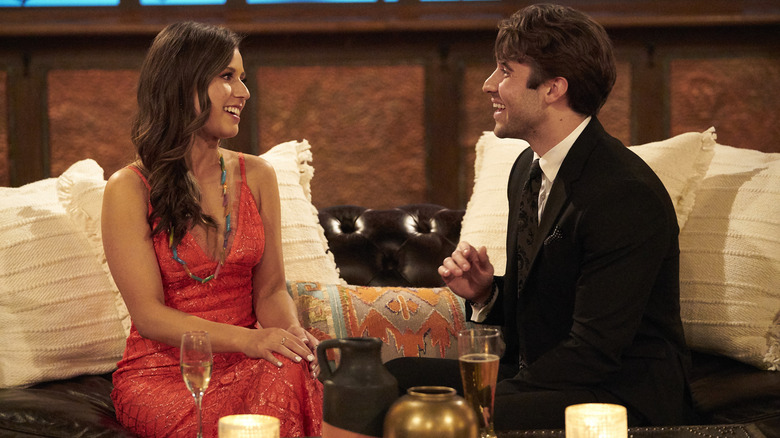 ABC/Craig Sjodin
Greg Grippo certainly made an impression on Katie Thurston herself, the 30-year-old bachelorette and contestant on Season 25 of "The Bachelor" (via The Hollywood Reporter), as she give him the coveted first impression rose. However, she wasn't the only person left impressed, as plenty of viewers were too. 
"The only reason I'm watching 'the Bachelorette' is for Greg," tweeted one viewer, while another declared, "GREG. that's it. that's the tweet." Other fans shared memes and images in support of the contestant, who must be an early favorite to win if the season's first episode is anything to go by. However, these avid netizens will face stiff competition in the form of Thurston. "I do feel that there's something there," she said. "And once we can get past those nerves, I think there's a great guy under there."
He replied by saying that he "really, truly feel like there's a connection," which is surely a good sign (via E! News). That said, there's a long way to go yet, and there could be plenty more twists and turns in store on the ABC show.