How Much Is Niko Moon Worth?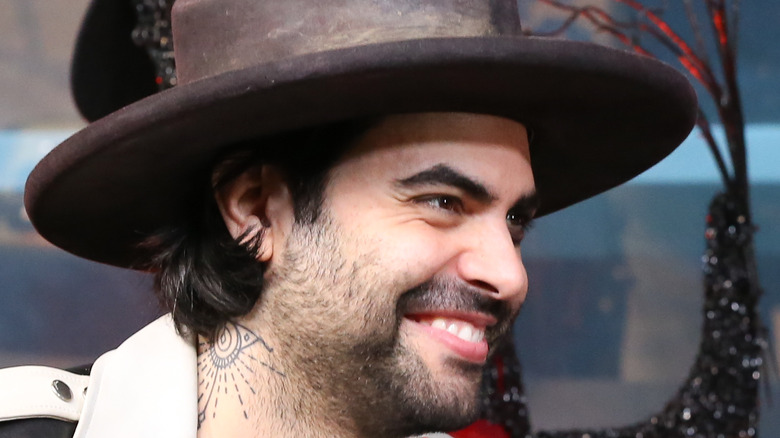 Terry Wyatt/Getty Images
"Drunk Over You" singer Niko Moon is known for his catchy hits that incorporate everything from country to reggae, infusing his songs with his characteristic good vibes. Accompanied by an acoustic guitar and megawatt smile, Moon has soared to the top of the charts in recent years, bolstered by his prolific songwriting career (via AllMusic). The 38-year-old got his start writing songs for Zac Brown in Atlanta, penning iconic songs like "Homegrown" and "Loving You Easy." But it wasn't long before he began to grow a fan base of his own, signing with RCA Nashville. Fast-forward to today, and Moon is gaining notoriety and living large.
With powerhouse hits like "Good Time" and "Paradise To Me," it's no surprise Moon is rapidly growing as one of the most unique country stars today. But much before he wrote signature lyrics like "Pass that bottle 'round the campfire / Sippin' apple pie moonshine" (via Genius), Moon had already begun to show promise as an all-around creative. As per CISN Country 103.9, the "No Sad Songs" crooner was born in Tyler, Texas, to a truck driver and a waitress at a Chinese restaurant, exposed from the start to his dad's impressive drumming skills (via Facebook). Soon enough, Moon learned the drums from his dad and taught himself how to play the guitar by looking up videos online (via AllMusic). An honest start, Niko's early efforts make his current net worth all the more impressive.
All about Moon's net worth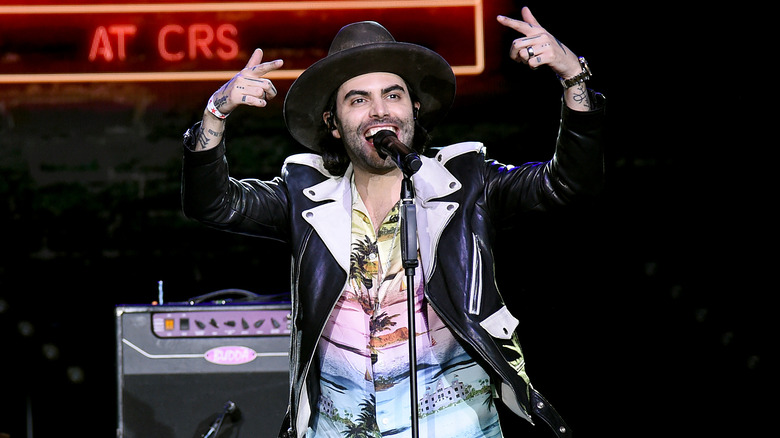 John Shearer/Getty Images
Moon was a track star throughout adolescence (via AllMusic), nabbing a college scholarship for it. However, Moon just couldn't let music go, moving to Atlanta to pursue his dreams while working in construction. Once he met fellow musician Zac Brown at a club, Niko finally had a chance. Moon said they immediately found "mutual respect" in each other, and have now written songs together "for over ten years now" in a "collaborative friendship" (via American Songwriter). Apart from the magic of songwriting, this connection led to Moon's stunning fame and net worth today.
Niko soon wrote over 40 songs for the Zac Brown Band, including classics like "Heavy is the Head" (via American Songwriter), further sharpening his craft by writing for other artists like Rascal Flatts and Avicii (via AllMusic). By 2019, Moon launched his solo-career with "Good Time," achieving widespread praise. Talking about his artistic motto, Niko told American Songwriter, "I'm not swayed whatsoever in making the kind of music that I feel in my heart is honest to who I am and genuine to who I am," believing in country music with positive vibes.
So what is Moon's net worth? According to ExactNetWorth, the budding artist is valued at $800,000, and continues to grow with more songwriting gigs and upcoming hits. Together with his singer wife, Anna Moon (via The Boot), the two definitely lead a life of creative fulfillment, lots of music, and a great net worth, too.