Keegan-Michael Key Was On How I Met Your Mother And You Completely Forgot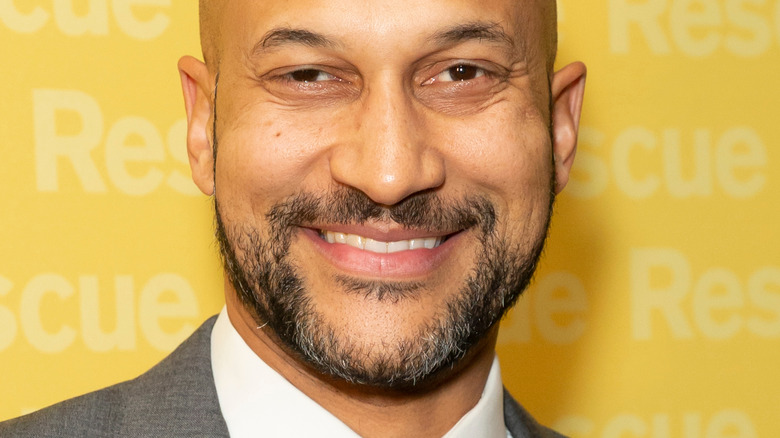 Shutterstock
Over the years, the "How I Met Your Mother" cast invited plenty of Hollywood superstars to join the fun on their show. Big names like Britney Spears, Katy Perry, and Jennifer Lopez all made appearances, playing various characters for an episode or two at a time (via Insider). When Spears appeared, she played a receptionist at a doctor's office who had a crush on Ted Mosby, the show's protagonist and narrator (via CheatSheet). Perry a character semi-affectionately nicknamed "Honey" because she was so gullible (via ScreenRant). When it was Lopez's turn, she stepped in as self-help author determined to whip Barney Stinson into shape (via The Hollywood Reporter.
Not all of the celebrity guest appearances made such huge splashes, however. With so many different comedians and actors stepping onto the "HIMYM" set, more than a few of them have fallen off the radar — and Keegan-Michael Key's role in the season 8 finale has gone mostly unmentioned since it aired.
Most fans forgot about Keegan-Michael Key's How I Met Your Mother cameo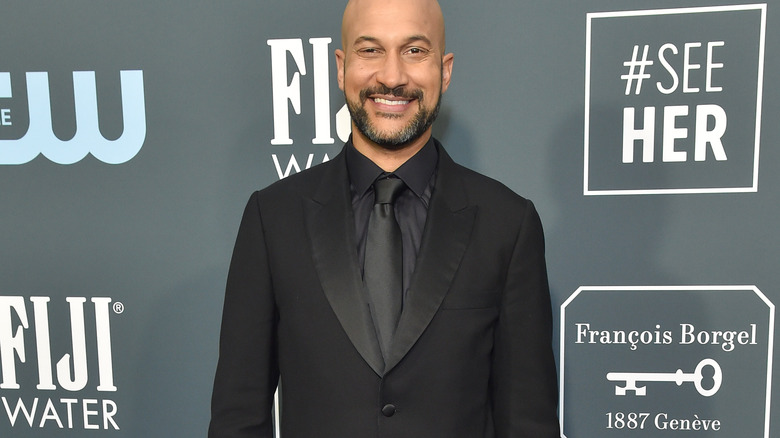 Shutterstock
After having cracked audiences up on "Mad TV" for years and kicked off his run on "Key & Peele" with comedic collaborator Jordan Peele in 2012, Keegan-Michael Key went on to be featured in a (excuse the pun) key role in the Season 8 finale of "How I Met Your Mother" (via ScreenCrush). In an attempt to blow off some steam before their impending marriage, Barney and then-fiancée Robin Scherbatsky headed out for a romantic dinner on the town — but when they get to the restaurant, they found themselves butting heads with a couple they quickly declare their arch-enemies (via Hypable).
Those nemeses are played by Key and "Happy Endings" star Casey Wilson, who take annoying strangers to the next level when they smugly insist Barney and Robin hide their cigars and then steal their dinner table. For the rest of the episode, Barney and Robin set their sights on breaking up Key and Wilson's characters, but in the end, their interventions only bring the couple closer together (via Hypable).
It's no surprise that audiences overlooked the hilarious guest stars, however. When the episode ended, it revealed the mother's face for the first time after the show first premiered nearly a decade before (via Screen Rant). Cristin Milioti may have stolen the show, but Key's cameo still cracks us up.