When Can Kids Under 12 Expect To Get The COVID-19 Vaccine?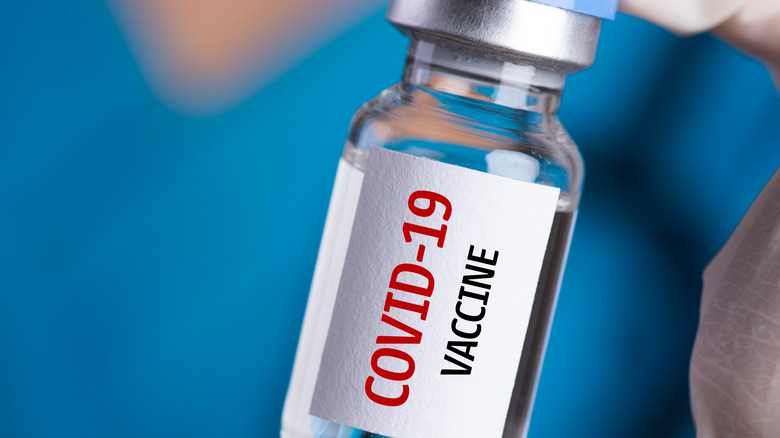 Shutterstock
In May of 2021, parents of younger American teenagers breathed a sigh of relief as the Pfizer-BioNTech COVID-19 vaccine was approved for kids ages 12-15 (via the CDC). It was already approved for 16 and up, meaning most American kids were finally able to be vaccinated. Now, there's good news for parents of younger children as both Pfizer and Moderna expect kids as young as 6 months old might be approved to be vaccinated by fall, according to The New York Times.
Both pharmaceutical companies are currently doing trials on kids aged 5-11, with Pfizer expected to have results before Moderna and apply to the FDA for Emergency Use Authorization by September just when school is starting up again in much of the United States. Meanwhile, The New York Times reports that there may soon be more doses available for younger adolescents as Moderna plans to apply for an EUA for ages 12-17 soon, as of this writing.
When can America's smallest children finally be vaccinated?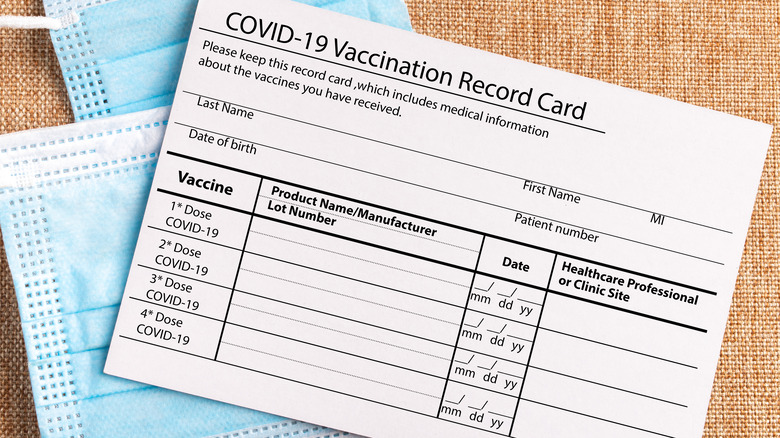 Shutterstock
While school-aged children are expected to be able to get vaccinated by early fall, it will be later for younger kids and babies. Both Pfizer and Moderna have not yet enrolled children under 5 in vaccine trial studies, but were expected to in a few weeks, as of this writing, according to The Wall Street Journal.
Pfizer has said they expect to have data on the trial for children ages 2-5 by September and apply for an EUA soon after. For children 6 months to 2 years old, it expects to have trials complete and apply for an EUA by October or November.
When the Pfizer vaccine was approved for 12-15, it was for the same dosage given to older teens and adults so as soon as the CDC and FDA gave their go-aheads, vaccine sites could start administering them to these younger adolescents. Both the Pfizer and Moderna vaccines for younger children will still be 2-dose vaccines, but the dosage size will be smaller (via The New York Times).