Here Are The Titles Prince Harry's Children Will Inherit Once Prince Charles Becomes King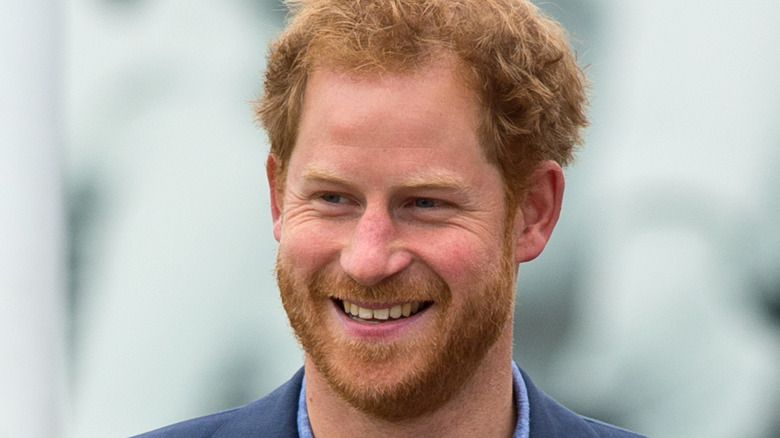 Ben A. Pruchnie/Getty Images
Prince Harry and Meghan Markle were given the official royal title of His and Her Royal Highness The Duke and Duchess of Sussex on their wedding day in May 2018 (via Good Housekeeping). However, some fans can't seem to understand why the couple's children don't have their own royal titles. Harry's older brother Prince William and his wife Kate Middleton are officially the Duke and Duchess of Cambridge, and their children are Prince George, Princess Charlotte, and Prince Louis. However, that's not the case for Harry's son Archie or newborn daughter Lilibet. This is because shortly after Archie's birth, Harry and Meghan opted to decline a royal title for their son.
Vanity Fair reports that the Sussexes opted not to give Archie a title because they wanted him to have a more normal life. However, during a March interview with Oprah Winfrey, Meghan admitted that the decision was taken out of their hands by the palace. "They were saying they didn't want him to be a prince or princess, which would be different from protocol, and that he wasn't going to receive security," Meghan said, admitting that she would have accepted a title for Archie if it "meant he was going to be safe" (per People). While there have been plenty of conversations about why the Sussex kids don't have royal titles like their cousins, all that will change in the future when they inherit their titles, per Town & Country.
Archie and Lilibet could get their royal titles soon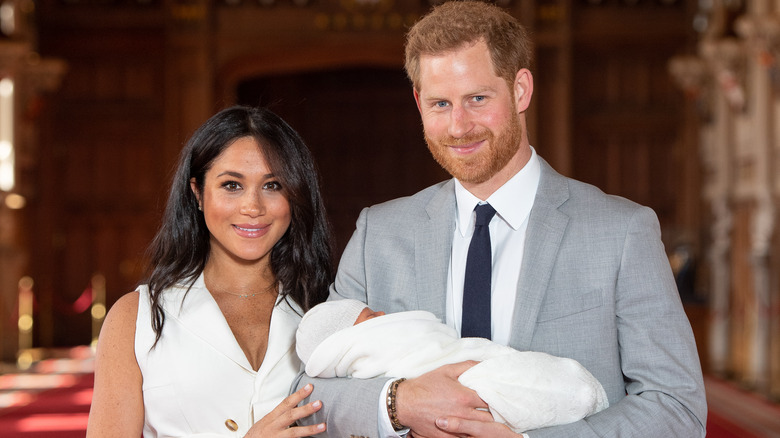 Wpa Pool/Getty Images
According to People Magazine, under the current royal guidelines the great-grandchildren of the monarch are not officially given the royal titles of Prince or Princess unless they are born to the oldest son. This explains why Prince William and Kate Middleton's children have royal titles. However, all that will change when Prince Harry's father, Prince Charles, is crowned King. Charles would ascend to the thrown upon the death of his mother, Queen Elizabeth II. Once Charles is king, the guidelines state that Harry and Meghan's children, Archie and Lilibet Diana, would be able to inherit the title of Prince and Princess as a grandchild of the monarch.
Joe Little, editor of Majesty Magazine, previously told the outlet that although Archie and Lilibet are within rights to receive their royal titles, that Harry and Meghan may still decline their Prince and Princess status in favor of them leading a more normal life. "As the grandchildren of the Sovereign, they have the right to be upgraded to the style of His or Her Royal Highness. But that begs a question of whether Harry and Meghan want that. Do they prefer what [Prince] Edward and Sophie have, and not have their children as Their Royal Highnesses with a view to them leading relatively normal lives?" Now that Harry and Meghan have exited the royal family and are currently living in the United States, it will definitely be interesting to see whether or not they eventually accept royal titles for their children.