Why Friends Say Jennifer Lopez And Ben Affleck Are Soulmates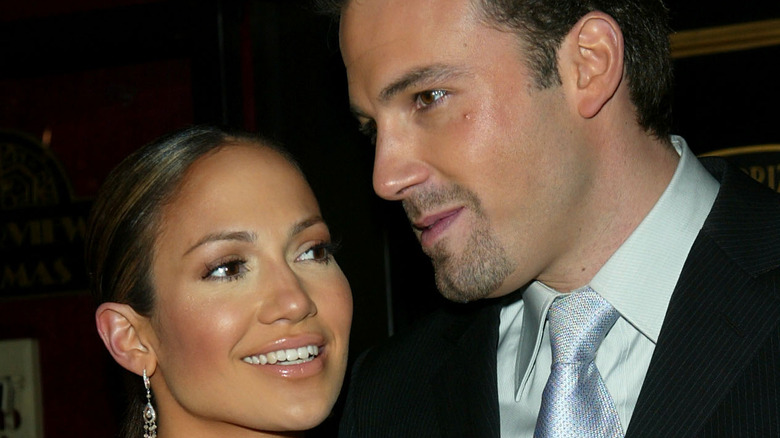 Evan Agostini/Getty Images
Ben Affleck's rekindled romance with his former fiancée Jennifer Lopez has captured the attention of fans across the nation. The pair, who were dubbed "Bennifer" during their first go round, have been making headlines like crazy as they've been spotted visiting each other's homes, going to the gym together, hitting the town for romantic dinners, and even vacationing in Montana (via Marie Claire). The "Batman" actor and the "Waiting for Tonight" singer have grown so close, that the duo are looking to spend even more time together, prompting JLo to pack her bags and leave her Miami rental home in favor of returning to Los Angles to be near her beau, per E! News.
Sources tell the outlet that Lopez is committed to living in L.A. long-term, but will bounce between California and summer hot spot the Hamptons for the next few months. "She will be between L.A. and the Hamptons this summer, but L.A. will be her base. She is looking at schools for her kids in the fall," the insider dished. "She is excited about a fresh start and pursuing things with Ben. They will be at their L.A. home soon," the source added. 
It appears that things are getting serious between Lopez and Affleck, as sources previously told People that the pair are planning for a future together. "They are very happy together. This is not a casual relationship. They are taking it seriously and want it to be long-lasting," the insider stated.
Loved ones are rooting for Ben Affleck and Jennifer Lopez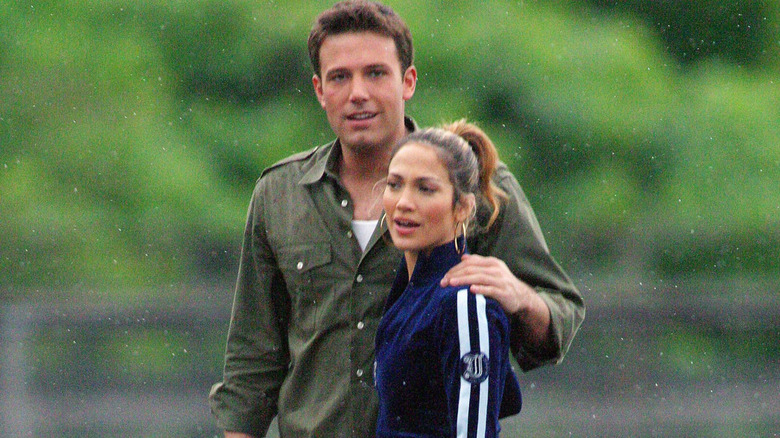 Jeff Vinnick/Getty Images
Us Weekly reports that the relationship between Ben Affleck and Jennifer Lopez has heated up so much that those close to them are convinced that they'll make it this time around. Sources tell the outlet that "Bennifer" are "very much in love" after spending tons of time together over the past month. "They love being together and the weekends away they had been spending together have really sealed the deal. Friends say they can see them staying together forever this time around. They are soulmates and always have been." In addition, an insider says that Affleck's way with Lopez's children has also helped to progress their romance. "Ben is great with kids and that is what really rekindled J. Lo's attraction to him. She saw how well he treated and interacted with her kids and fell back in love with him," the informant dished.
It seems that nearly everyone approves of Affleck and Lopez's relationship, including the actor's ex-wife, Jennifer Garner. "J. Lo has Jennifer Garner's seal of approval," an insider said in a separate Us Weekly report. "J. Lo thinks Jennifer is a kind and wonderful person and an amazing mother." It appears as if Affleck and Lopez don't have any roadblocks standing in their way this time around, and many fans are eager to see how it all works out for the couple.