How Stephanie Courtney Got Her Job As Flo In The Progressive Commercials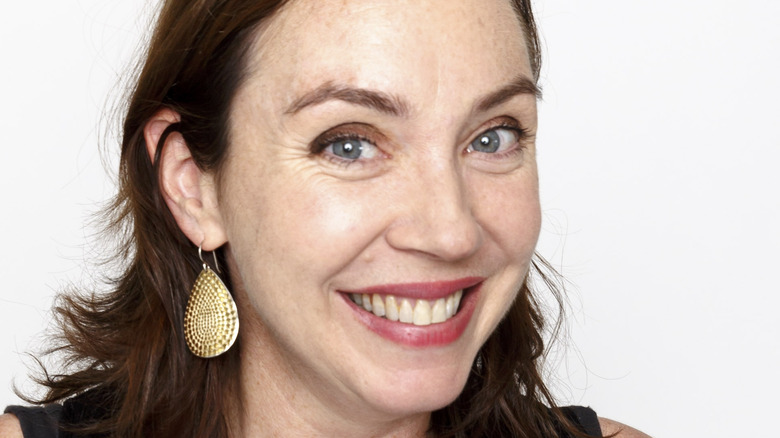 Rich Polk/Getty Images
You might not recognize the name Stephanie Courtney, but you almost certainly recognize the actress. Courtney serves as the quirky character Flo for Progressive insurance commercials (via Cosmopolitan). She's done well over 100 ads as the memorable, over-the-top character, and things seem to be going strong (via Ad Age). Before she landed the iconic spokesperson role, Courtney spent many years in show business, auditioning for various parts, and getting turned down plenty. 
Courtney grew up in Stony Point, New York, watching Broadway musicals, film noir, and comedies with her mom and dad. She learned early that people made a living acting, but she never went on auditions in The Big Apple as a child. Despite that, she played an active role in her middle school and high school plays, enjoying everything about the productions. After college, Courtney held a series of different jobs while studying at Neighborhood Playhouse in New York. Even an early failure to earn a spot at an off-Broadway quality theater in her hometown didn't discourage the woman who eventually became Flo, a spokesperson as recognizable as Betty Crocker and Rosie the Riveter (via Cosmopolitan). As Flo, Courtney managed to make a fortune, amassing a stunning net worth.
Here's how Stephanie Courtney's determination finally paid off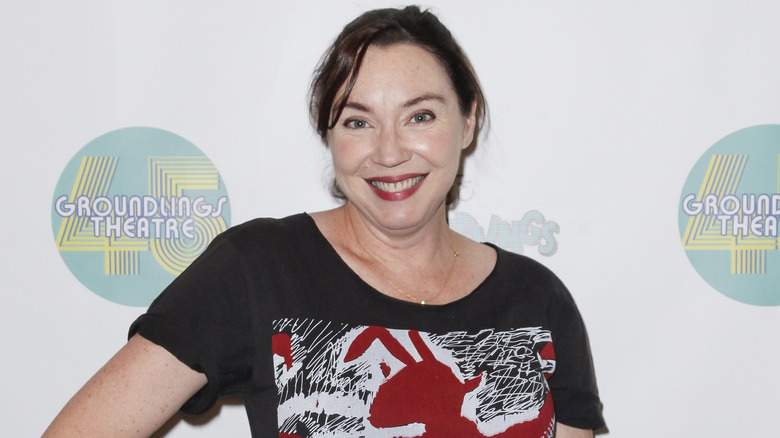 Tibrina Hobson/Getty Images
Stephanie Courtney told Cosmopolitan that her first big break came when she got on with Theatreworks USA performing for children, which allowed her to get her equity card to qualify for better pay and health insurance. She switched to comedy, and eventually, she and her sister moved to Los Angeles, changing the trajectory of her career. Courtney spent years auditioning and learning with lots of opportunities in L.A., including a spot with The Groundlings Theatre & School in Los Angeles. Through those experiences, she improved while holding down several "day jobs." Her first national commercial for Bud Light played during the Super Bowl in 1999. By the mid-aughts, she was also working on television in shows like "Mad Men" and "The Comeback." Before she booked Progressive, Courtney got roles in big-name commercials like Skittles and Toyota, which boosted her confidence. 
Courtney's thoughts when she auditioned for the character of Flo were, "She'll love them to a fault where she's walking the line of crazy. It's like the love just spills over and becomes a tiny bit inappropriate." Her character creation paid off, and Progressive hired her. She filmed her first Flo commercial in December 2007, just before she turned 38. "You have to audition for a thousand 'nos' so you can get a 'yes,'" Courtney said. At 51, after nearly 14 years as Flo, Courtney is proof that hard work and determination can pay off.