Kate Middleton Reveals The One Thing Her Kids Wish She'd Stop Doing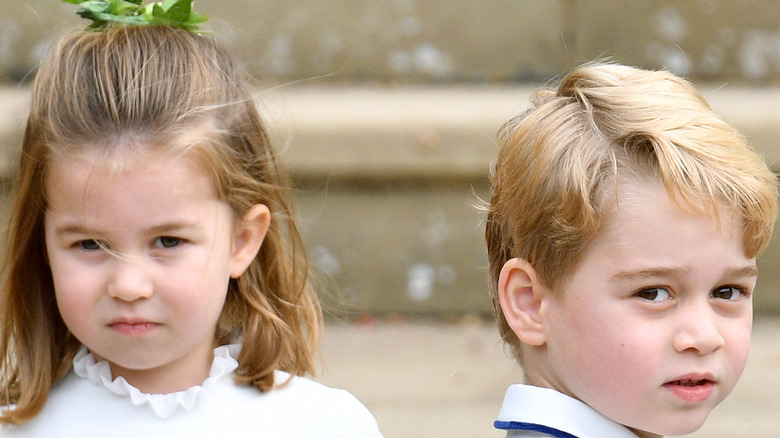 Pool/max Mumby/Getty Images
We see them cavorting with their father in a field, paint smears across their faces, laughing at an unheard joke or unseen face. And while we might be used to seeing cute images of Prince George, Prince Louis, and Princess Charlotte shared on social media during special occasions, we haven't really given much thought to how the children feel about having their very own mom-arazzi following them around with a camera ... but now we do.
During a recently-released phone conversation between Kate Middleton and Ceri A. Edwards, a mother from South Wales whose photograph was used in the Duchess of Cambridge's coronavirus photography project, "Hold Still," Middleton revealed that her children weren't keen on having their mom follow them around with a camera. "Everyone says, 'Mummy, please stop taking photographs!" she confessed, after Edwards said she took "a lot of pictures" of her family (via YouTube). 
Kate Middleton's photographs have won praise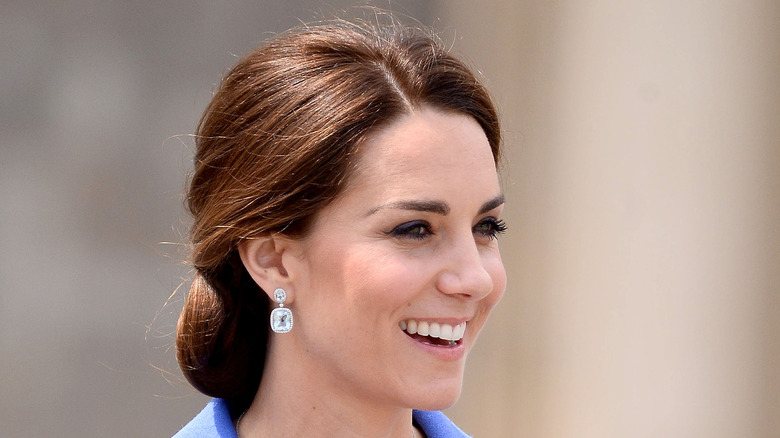 Shutterstock
Many of the images Kate Middleton captures are taken outdoors — which can only mean she is out and about with a camera while the children are playing. Rider University professor of psychology John Suler told The Standard, "[Most of the] photos are not 'environmental portraits' in which we see the surroundings of the children, which could easily remind us of their royal upbringing. Instead, these could be anyone's children, which encourages viewers to relate to the pictures."
The Duchess of Cambridge has won praise for her photography, even from some of the most hardened royal photographers. Arthur Edwards, who has been taking pictures of the Royal Family for almost four decades (via NPS Global) said in an interview with the "The Royal Rota" podcast, "I'm a great admirer of Kate's photography. She's grasped it very quickly" (via The Mirror). There was one photo, in particular, that Edwards loved — and was jealous of. "The picture that I love most that she's done is William and the three children on the swing. I would have killed to have taken that picture," Edwards said, referring to the photo Kate Middleton shared on social media to mark Prince Williams' birthday in 2020 
Middleton's interest in photography and the arts has made her royal patron to the Victoria and Albert Museum and of the Royal Photographic Society.