What You Need To Know About The COVID-19 Vaccine Link To Heart Issues In Teens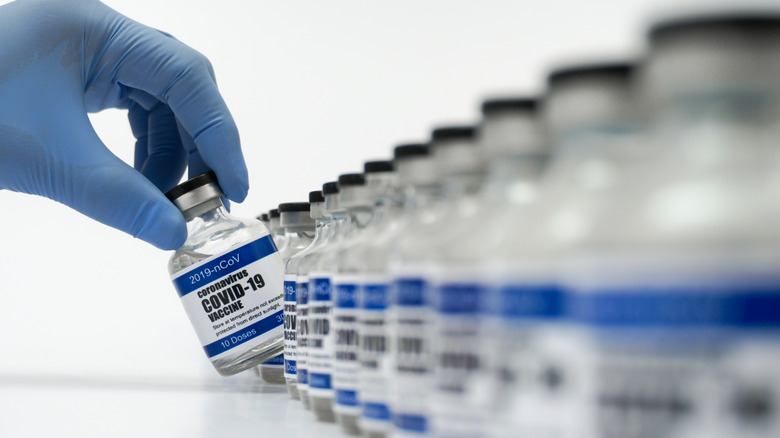 Shutterstock
The Centers for Disease Control and Prevention (CDC) announced on June 10, 2021, that it would convene an emergency meeting on June 18 to discuss reports of heart inflammation found in young adults and teens after receiving the two-dose mRNA Pfizer and Moderna COVID-19 vaccines, according to CBS News.
In May of 2021, the CDC said it was investigating reports of a few younger people who had developed myocarditis after receiving the vaccine. Myocarditis is a condition that causes inflammation in heart muscle. By June, the number of cases had increased from a few to hundreds. The Hill reported that during a meeting with the Food and Drug Administration (FDA), the CDC reported it had found 475 cases of myocarditis and pericarditis — another condition that affects the heart — in younger people who had received the vaccine. Most people have recovered from the conditions, with just three in the ICU.
"It's a bit of an apples-to-oranges comparison because, again, these are preliminary reports. Not all these will turn out to be true myocarditis or pericarditis reports," said Dr. Tom Shimabukuro, an official for vaccine safety with the CDC (via CBS).
What does this mean for young people who have had or want the COVID-19 vaccine?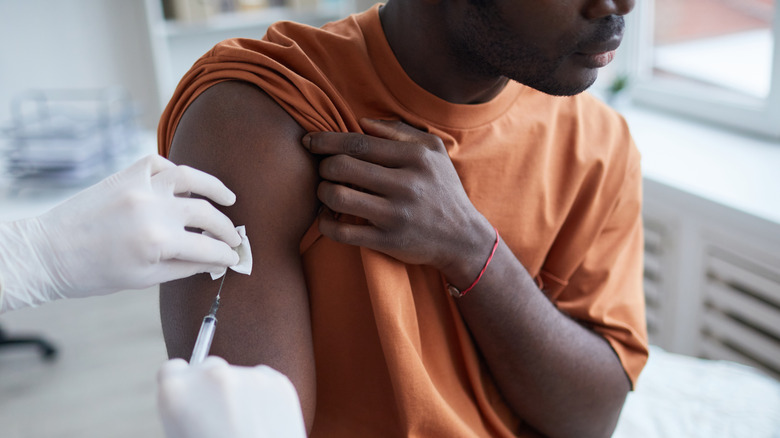 Shutterstock
As of publication, nearly 130 million Americans have been vaccinated against COVID-19 with either the Pfizer or Moderna shots, meaning only a small percentage of those vaccinated have reportedly had heart muscle complications. Most of the people affected have been between the ages of 16 and 30, with the Centers for Disease Control and Prevention (CDC) reporting in May of 2021 that it mostly impacts males, according to CBS.
The Hill reported that the journal called "Pediatrics" cited seven cases of teens between 14 and 19 who developed myocarditis symptoms after their second Pfizer dose. As of publication, Pfizer is the only vaccine approved for ages 12 to 17.
In May of 2021, the CDC also encouraged medical providers to ask if patients have received the COVID-19 vaccine if they present any symptoms of myocarditis or pericarditis (via CBS). Symptoms to look out for include shortness of breath, chest pain, and feeling a fluttering, pounding, or racing heart, according to the CDC.