Sex And The City Star Spills New Details On The Iconic Show's Reboot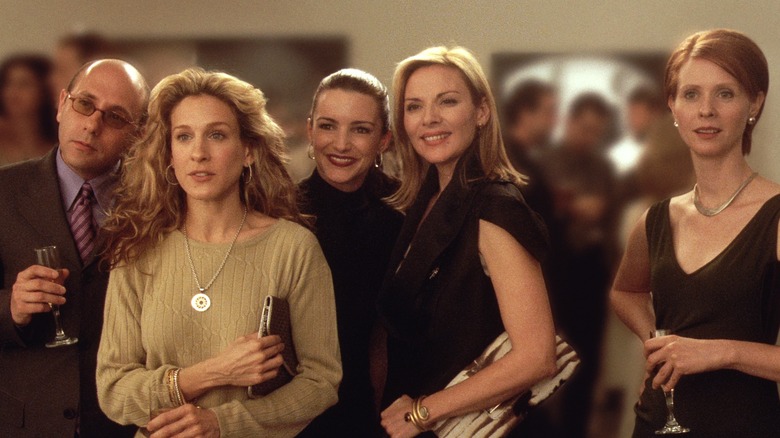 Getty Images/Getty Images
"Sex and the City" fans have been reeling ever since Sarah Jessica Parker announced that her iconic character Carrie Bradshaw would be returning for a brand new HBO Max reboot. The original series, which co-starred Cynthia Nixon (Miranda Hobbs), Kristin Davis (Charlotte York), and Kim Cattrall (Samantha Jones) was a huge hit. The series lasted for six seasons and even spawned two movies (via Glamour). This time around, Carrie, Miranda, and Charlotte will be back to tackle stories about women in their 50s who live and work in New York City. Cattrall, who has publicly said she'll never return to the franchise (via Daily Mail), will not reprise her role as Samantha.
The reboot series will be titled "And Just Like That," and is set to follow Carrie and company as they embrace the next chapter of their lives. "The series will follow Carrie, Miranda and Charlotte as they navigate the journey from the complicated reality of life and friendship in their 30s to the even more complicated reality of life and friendship in their 50s," a summary of the show reads, per People. However, fans hoping to see the same old "Sex and the City" in a new decade may be sorely disappointed. One of the show's actors is dishing brand new details about what viewers can expect when "And Just Like That" is finally released.
And Just Like That is no Sex and the City, says Willie Garson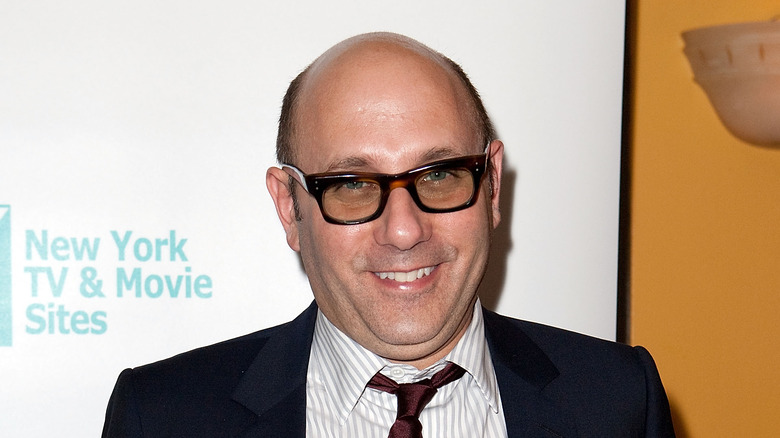 Dario Cantatore/Getty Images
According to Us Weekly, actor Willie Garson will reprise his fan-favorite role in the "Sex and the City" reboot "And Just Like That." The actor previously portrayed Stanford Blatch, one of Carrie Bradshaw's best friends. Fans will remember the character as a vibrant dresser who was always available whenever Carrie found herself in need of a companion. This week, Garson teased fans with some major details about the new series, which he promises will be totally different than what "Sex and the City" fans are used to.
"These are not 'Sex and the City' episodes. These are 'And Just Like That' episodes. ... It's an easy thing to talk about, you know — remake, reboot, they use all these horrible words — and for us, I don't believe it's either of those things. It's new episodes about people that we know and their lives now, which has nothing to do possibly with their lives 10 years ago," Garson told the magazine. The actor also went on to reveal that he had hoped his character would have a baby in the reboot. However, showrunner Michael Patrick King put an end to those hopes. "I really wanted a baby and Michael said, 'Absolutely not.'" When asked why Stanford couldn't realize his dream of fatherhood, he replied, "I can't tell you that."
Garson teases trouble for the beloved characters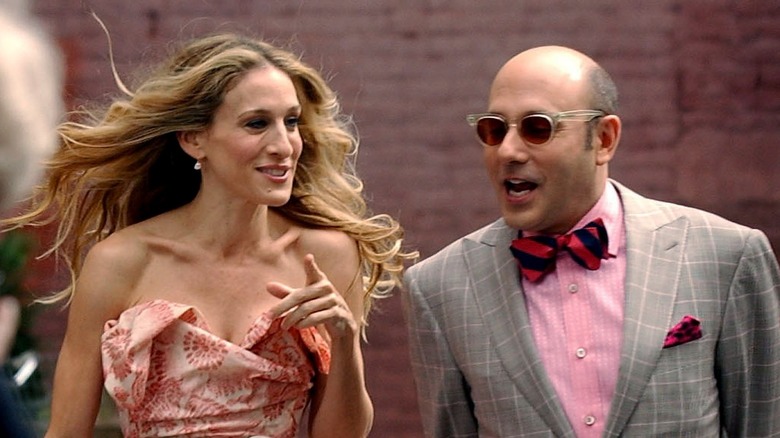 Arnaldo Magnani/Getty Images
Meanwhile, Willie Garson says it was magical to step back into Stanford Blatch's literal shoes. "It didn't hit me until I was in wardrobe yesterday and it was, like, literally stepping into the shoes again. It was great. I was just telling my friends ... that I probably was wearing about $200,000 worth of clothing yesterday. And it was right away. It's like, 'Oh, this is us, here we are,'" he admitted to Us Weekly.
In addition to Stanford's storyline for the "Sex and the City" reboot, Garson also teased what Sarah Jessica Parker's alter-ego, Carrie Bradshaw, might be up to. "I'm too narcissistic and selfish to care about what happens to Carrie," he joked before admitting that he had to stay tight-lipped about the plot of "And Just Like That." However, Garson did admit that the beloved characters may not all have had the happy endings viewers imagined when the original series ended. "It's very important that nothing is sugarcoated in terms of that corny thing of like, 'Well, I just hope every character gets what they need or what they want' or whatever. It's warts and all!" Garson proclaimed.