Here's What Sarah Palin's Net Worth Really Is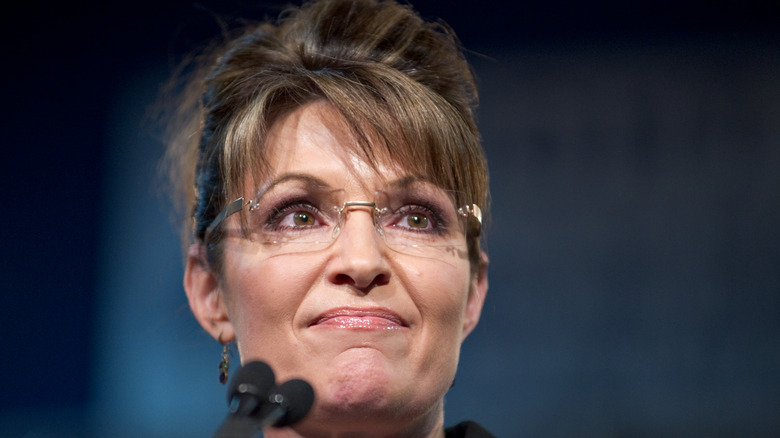 Shutterstock
Sarah Palin burst onto the national scene in 2008 when she was chosen as John McCain's running mate during his race for the presidency against Barack Obama. At the time, she was a little-known governor from Alaska and the McCain campaign felt putting a woman on the ticket would help the senator win, according to NBC. While McCain and Palin never made it to the White House, Palin took her newfound fame and ran with it, resigning as governor the next year to capitalize on her popularity.
Before going into politics, Palin was briefly a sports reporter in Anchorage, Alaska, but she spent much of her time helping her husband, Todd Palin, run his family's fishing business. However, Palin did not become the wealthy woman she is as of this writing until after she left politics. After leaving the governorship behind, Palin released her first book, titled "Going Rogue: An American Life," according to Biography. She's remained in the headlines since, offering advice to now vice president Kamala Harris, and her earnings have grown with time. 
Sarah Palin took her popularity and made it into a business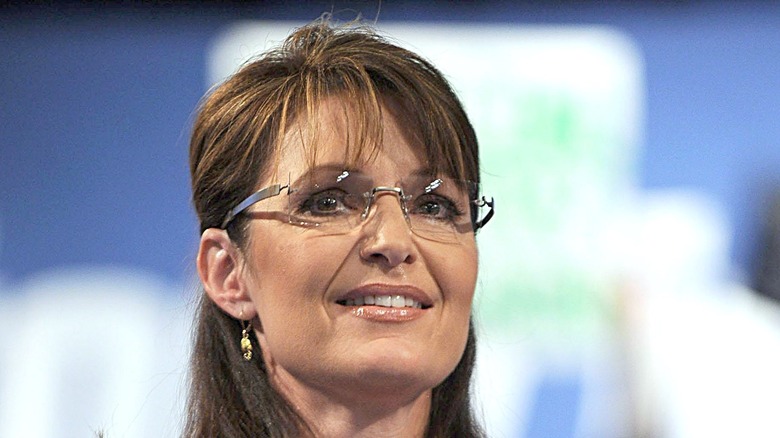 Shutterstock
According to ABC, Sarah Palin was paid a whopping $7 million to write her first book after making just $125,000 a year as Alaska's governor. ABC also estimated that she earned a total of $12 million between 2009 and 2010 between speaking engagements, her book deal, and television appearances.
From 2010 to 2011, Palin and her family also landed a reality series with TLC called "Sarah Palin's Alaska" in which she took viewers on adventures in her home state (via IMDb). Time as a Fox News contributor also added to her vast fortune. In addition, Palin took the success of "Going Rogue" and penned five other books in the years following her exit from public service (via Thrift Books).
Although her long marriage to Todd Palin ended in 2020 (via People), the pair made a series of smart real estate investments during their time together. They made a relatively modest profit when they sold their first Scottsdale, Arizona home. They then spent less than $1 million for land in Scottsdale to build another home that was never completed. When they sold the property and half-built structure in 2019, the they made more than $5 million, bringing the former governor's total net worth to $8 million, according to Celebrity Net Worth.