The $20 Skincare Product That Eva Mendes Is Obsessed With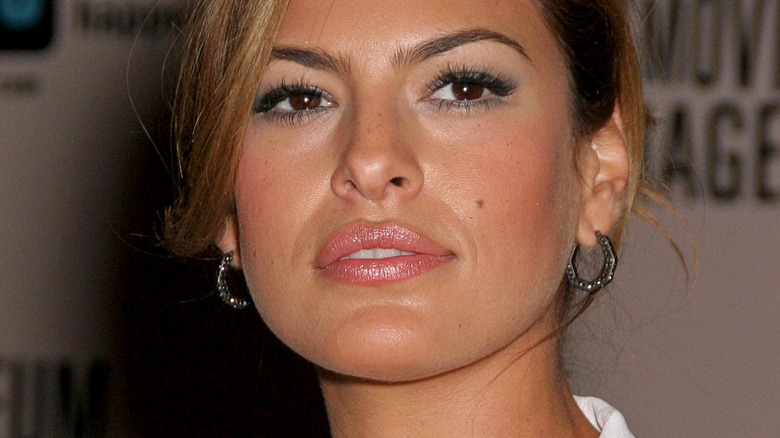 Shutterstock
Eva Mendes appears to be aging in reverse, as she is always donning a youthful glow. Mendes, who has stepped away from acting to focus on her family, is still influencing people with her New York & Co. fashion line, as well as her classic look which never goes out of style (via Oprah Daily). 
Learning what celebs are using for their skin care and makeup can have a beneficial impact for non-celebs' own beauty routines, and if they are affordable, that's a real perk. The 47-year-old Cuban-American beauty is adored by many for her down-to-earth attitude portrayed in interviews, as well as her Instagram posts, where she casually mentions her eyebrows and hand maintenance are not at the top of her priority list.
The low-key actor may appreciate her privacy when it comes to her personal life, but when it comes to a product that she adores, lucky for us she is a sharer.
Roll your way to smoother skin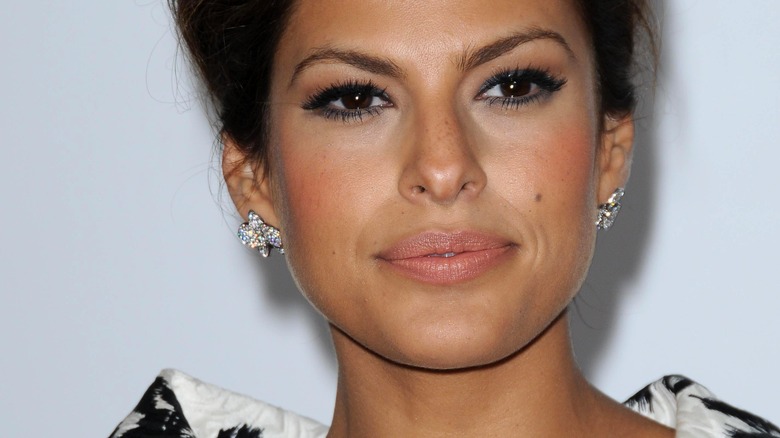 Shutterstock
Eva Mendes is big on supporting women-owned businesses and she happily shares her faves on her social media account. A particular skincare item she is really loving, created by her dermatologist, Dr. Mariana Vergara, is an at-home face roller. She posted about this little tool on Instagram last summer in a video that showed Dr. Vergara using a double-pronged facial massager on Mendes' face. 
Called "The Golden Wand," this beauty tool claims to stimulate blood circulation in the face, which helps reduce fine lines and wrinkles, and offers the effect of a face-lift (via Refinery29). It is also said to increase the absorption of skincare products, reduce eye puffiness and dark circles, assist with lymphatic drainage, and it is non-invasive, so it can be used daily. 
The best part of this golden glider —it's less than $20 so if you are all about trying a new Eva Mendes-recommended beauty hack, you can get yours on Dr. Vergara's website.