Here's Why The Queen Always Wears One Color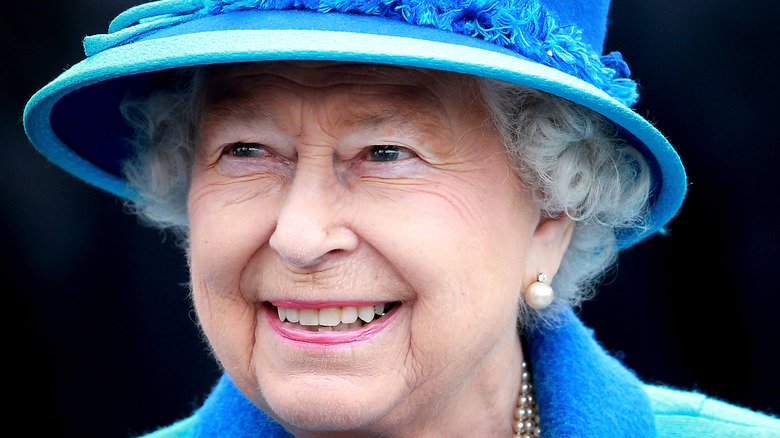 Chris Jackson/Getty Images
As per Vogue, thanks to her legacy of "era-defining looks", Queen Elizabeth has become a style icon. Her looks are truly iconic and her sense of taste never falters.
As CNN Style reports, the longest-reigning monarch of Britain, the Queen is an icon who many look up to and is a cherished part of British life. When crowds gather at official engagements, the outfit style and color that Her Majesty steps out wearing is of the utmost importance.
It's reported that due to her short stature — she is just five foot, three inches tall — the queen likes to wear vivid hues that make her easier to spot in crowds. The Queen is famous for her vibrant wardrobe, which is so distinctive it has even been the topic of various books that note that there are certain color rules that must be followed.
In "Our Rainbow Queen", it's reported by Sali Huges that the Queen "won't wear green to grassy venues, nor dark colors against dark upholstery."
What goes into the Queen's outfits?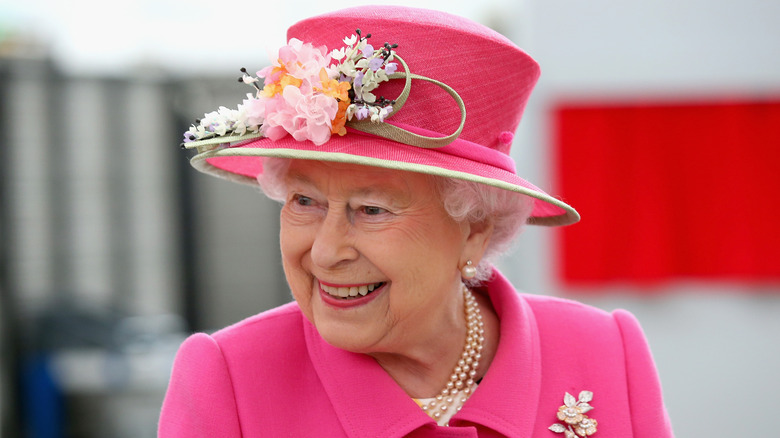 Chris Jackson/Getty Images
CNN Style reports that dressing one of the most photographed women in history is considered an art form. There are no hastily thrown together looks, every look is meticulously created, ensuring that fashion trends are avoided as these looks can quickly fall out of favor.
To create the Queen's many looks, it takes a team of specialists, which includes designers Norman Hartnell, Hardy Amies, Stewart Parvin, and Angela Kelly. Kelly has been the Queen's advisor for nearly thirty years and has become a close confidante of Her Majesty. To ensure that every look is just right, Kelly has a specific formula which can be used to ensure that each look for her over 300 annual engagements is perfectly aligned with the occasion.
In her book, "The Other Side of the Coin", Kelly explained that, "Our role as her dressers is to ensure that Her Majesty is appropriately attired for each occasion."
She also explained that, "I look for movement with soft light materials, and might even switch on a fan to see how they behave in a breeze ... As the light changes, or when Her Majesty moves to an interior space, this will have an effect on the color and texture of the fabric, and this must be taken into account."
What colors does the Queen wear?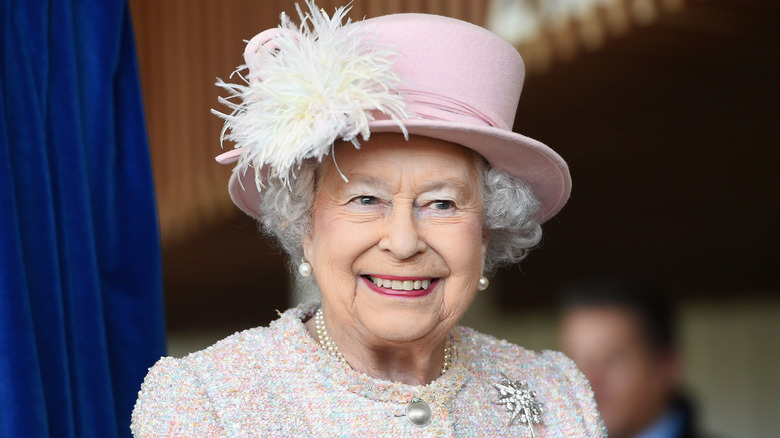 Stuart C. Wilson/Getty Images
InStyle reports that a big aspect of Her Majesty's sense of style is monochromatic. She tends to opt for looks that are one color-focused. She teams brightly colored suits, from red and lime green to sky blue and pastel pink, with a pair of gloves and a hat.
As per Forbes, neutral looks are the key to the Queen's wardrobe. Combining bright and bold tones without being overly extravagant is common practice for Her Majesty's looks, as are floral motifs. Certain colors, like gray, are banned as they're seen as being too plain.
Kelly explained to Forbes that for Royal Ascot many patrons choose to bet not only on the horses but also on the color of the Queen's hat. She explains that she met "with the owner of Paddy Power at which we agreed that betting on the color of the Queen's hat would be closed at a certain time to avoid any cheating, but allowed people to carry on guessing and perhaps even win a bit of money."